**The posts I write might contain affiliate links or be written in collaboration with businesses or brands. Please see my disclosure policy for more information.**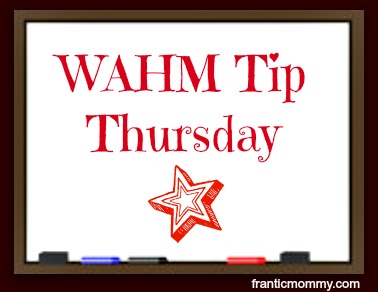 Ever wish you could start your own virtual assistance business?
Do you ever wish a knowledgeable veteran Virtual Assistant would share the secrets to starting a thriving business?
Ever wish all of the tools you need could be found in one place?
Ever wish someone would cut through all the fluff and b.s and tell you what you REALLY need to be a VA?
Well, wishes really do come true when you have the Virtual Business Startup System (VBSS) written by Tawnya Sutherland, a virtual professional and Certified Internet Marketing Virtual Assistant. Tawnya has made it so easy by placing everything you might need right at your fingertips. Now you, too, can experience the thrill of operating a home-based business. Following her well planned formula will get a business up and running in just 30 days PLUS the VBSS comes with a 100% satisfaction guarantee! With a step-by-step workbook, two informational VA books, and the tons of business templates on CDrom preparation time will automatically be cut in half!
Listen to the story of Jaime Lee Mann of Made Mann Time (as provided by VANetworking):
"I dove in head first. I used the workbook that came with the VBSS, faithfully. The books that were included were my constant companions. I started my business very quickly and I did everything the right way. That Start Up kit motivated me to be successful. I bought the kit in February of 2006. I started my business on June 1, 2006 and had a full roster of clients by November of that year. The VBSS changed my life. I am living my dream. I'm a wife and a mother and on top of that, I am a business owner. I love this gig. Thank you, Tawnya!"
Let the VBSS turn all of your dreams into reality in just 30 days! Even though the VBSS Virtual Business Startup System alone is valued at well over $500, it's being offered combined with more than $1000 worth in bonuses (a total of over $1500 in products). It's a bountiful boxed system of goodies at only $495 (plus shipping and handling). Use coupon code VAVS7


Ready to get started? It really can be easy to operate your own home-based business with these proven techniques. http://bit.ly/11eilqm
If you order NOW, for a limited time only, included in your VBSS package will be a 35-page completed business plan and two years of financial in MS Word/Excel from Tawnya Sutherland's own successful Virtual Assistant business, Mediamage Business Solutions.
Wait, there's more! You will get 10 Virtual Assistant website templates, optimized for high rankings in the search engine, with source files (Photoshop and Dreamweaver), to choose from. Now, there's no reason preventing you from having website and establishing your web presence.
And another added bonus – always saving the best for last! You will get a personalized private VA Coaching Session with Tawnya Sutherland. Grow with Tawnya who has worked directly with virtual assistants to improve the performance of their marketing and business plans. Glean her personalized suggestion specific to YOUR business.
The VBSS comes with a 100% satisfaction guarantee – if you're not happy after trying it for 45 days then you will get your money back. Put it into action and see for yourself!
You really can have your dreams. Ready to grab yours! Click HERE to begin.
**this article contains affiliate links.