**The posts I write might contain affiliate links or be written in collaboration with businesses or brands. Please see my disclosure policy for more information.**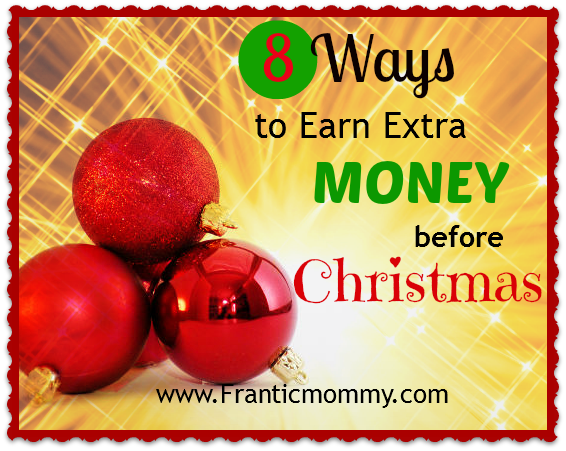 It may only be November, but NOW is the perfect time to start working on creating some Christmas cash and ideas to Earn Extra Cash Before Christmas.
Here's the jist of how Amazon's Trade-In Program works:
1. Round Up Your Unwanted DVDs, Books, Video Games, and/or Electronics:
As much as I love to read, I simply don't have the time I used to. I literally had bookcases full of beautiful books I could trade in! I haven't tried this, but the same applies for DVDs, Video Games, or electronics you no longer need or use.
2. Search For the Product on the Amazon Trade-In Store
Do a search on the Amazon Trade-In Store to see how much Amazon will pay you for a Trade In. If the price seems fair, click through to verify the condition, title, and price. Amazon won't take all your books, only recent titles or books that are in high demand.
3. Print Your Shipping Label
Follow the steps to print the postage-paid shipping label. You can choose to go with free UPS shipping (you'll need to drop your package off at the nearest UPS location) or shipping via the U.S. Postal Service (you can give your package to your mail carrier or drop it off at the nearest post office).
4. Ship Your Item
Ship out the item in a timely manner. Once it has been received by Amazon, they will check it to verify that it is eligible and in the condition you promised. Items considered to be not acceptable will be returned. Return shipping is free, but you will not receive any Amazon.com Gift Card amount for the returned items. If I remember correctly, it was about a 10-day turnaround from the time I shipped my books to the day I got notification of my credit.
5. Once Your Item is Approved, Get Your Amazon Credit!
After your item has been received and approved by Amazon.com, they will issue your Amazon credit. I recently used my credit to buy our son $39.00 worth of Christmas gifts for $8.00! No lie! It was awesome and I because I planned ahead, I opted for slower/cheaper shipping too. The bottom line is, you may have funds readily available to make holiday purchases with right under your nose!
So go raid your bookshelf and get your shop on!