**The posts I write might contain affiliate links or be written in collaboration with businesses or brands. Please see my disclosure policy for more information.**
An Inside Peek at Hire My Mom
Hire My Mom is an excellent source of job opportunities for freelancers looking for jobs involving virtual assistant tasks, web design, graphic design, sales and administrative work.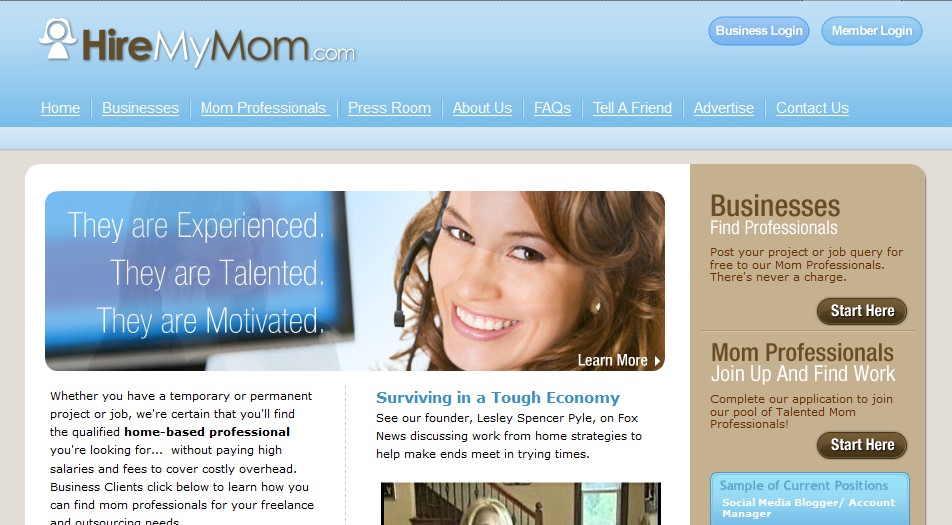 A paid membership site, HMM costs $29.95 per quarter or $99 annually (about $0.27 per day) and we feel it is an investment well made. Job postings on HMM tend to be higher quality and there is less competition than the other job sites.
Here's a look behind the scenes at Hire My Mom.
Once you sign up for an account and set up your profile, you will be logging in to check the project directory.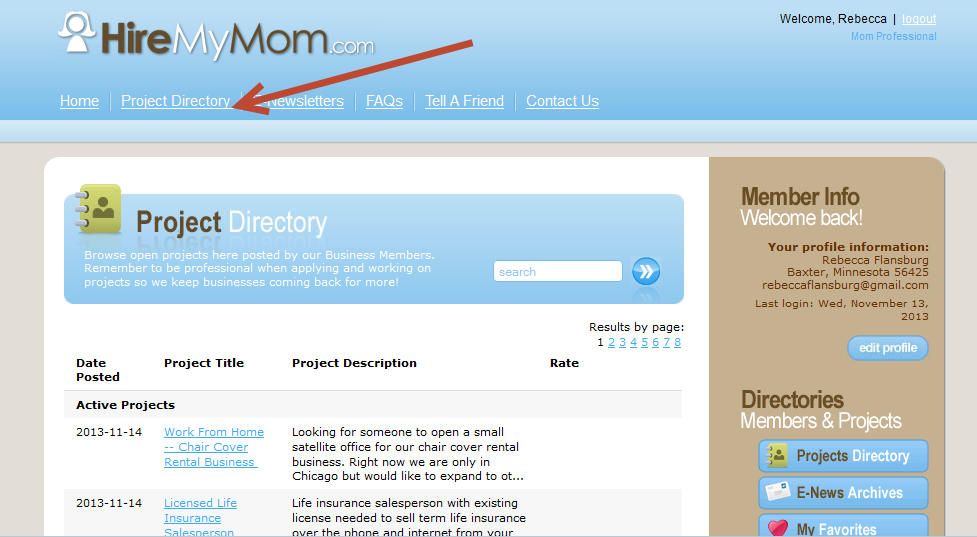 You can search for jobs via keyword or just read the main directory. If you see a job you are interested in, click the hot-linked job description to view the advanced details.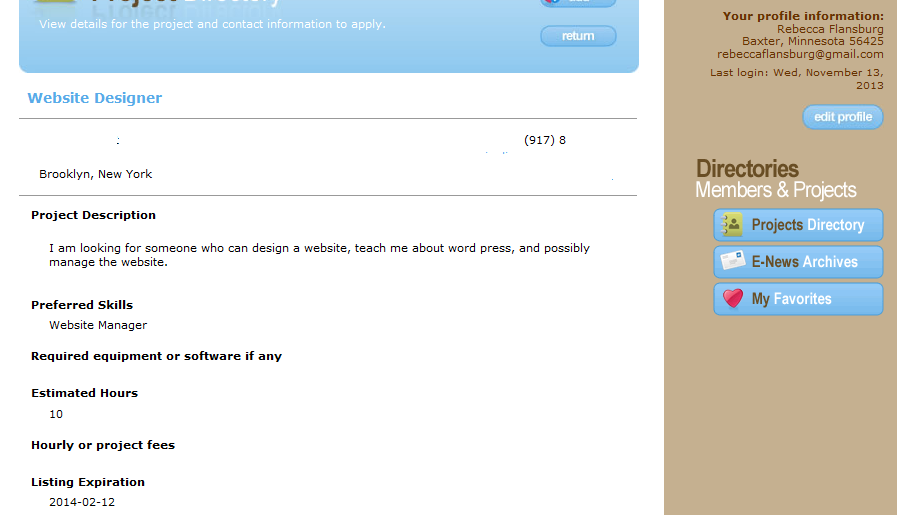 The upper portion of this page will show the name of the business, contact name and email. To apply for this job you will be emailing them from your own email instead of from inside HMM.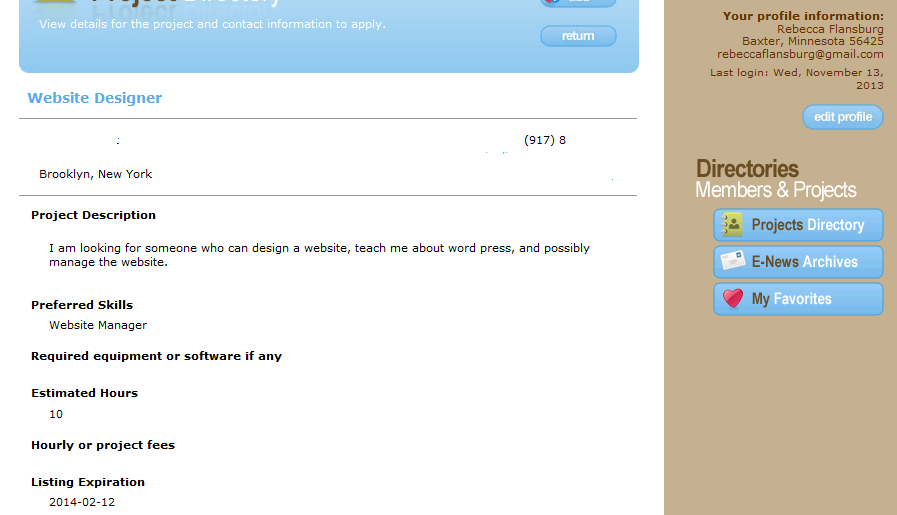 The bottom part of this page will show things like, skills needed, estimated hours and income. Some may read TBD which means "to be determined" based on the applicant's skill and experience.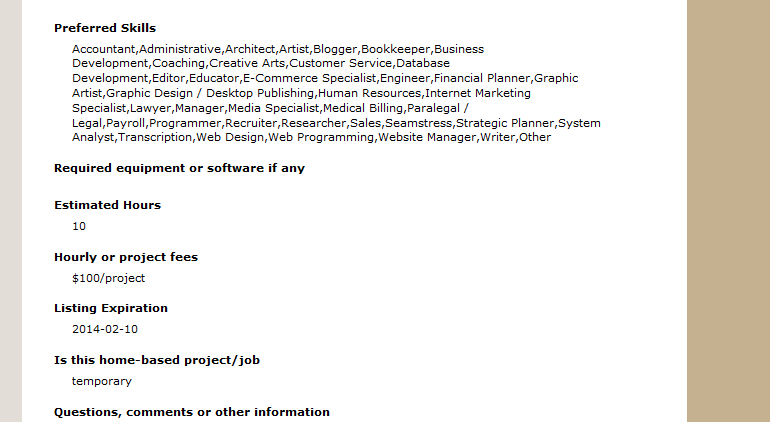 You can also save job postings to your Favorites to help you remember which ones you applied to or plan on applying to at a later time.
Once you apply for a job from HMM, be sure and follow up in a week or two, but don't be surprised if you get no response at all.  But stay strong and be persistent. Great clients are coming your way!
Good luck!
**I was not compensated for this post in any way.


If you are a business professional, blogger, freelance writer or simply someone who wants better control of their life, you really should consider Trello.
The sweet thing about Trello is not only does it get the job done…it is FREE. The program may be free, but my ebook and guide, Eliminate Overwhelm and Stay Organized with Trello can help speed your learning curve and get your biz on the way to planning and organizing your time and projects quicker. And we all know an organized business is also a more profitable one.

Trello Nurtures our "List Making" Desires: Trello is made up of "Boards" and each of your Boards can represent a client, event, or project. Within your Boards you have Cards and these Cards are where you list tasks or projects. These Cards also have useful options like Checklists, Notes, Attach Files and Due Dates. You can also assign these Cards( tasks) to certain members of your team and watch the progression from To Do, to Doing, to Done in real time.
The bottom line is; Trello keep you on task, eliminates unhappy customers, and also helps avoid confusion. All of which results in happy clients and more $$ in your pocket. My Eliminate Overwhelm and Stay Organized with Trello is only A BUCK ($1.00) right now! Click here and get your biz on the road to being the organized and productive entity it needs to be!