**The posts I write might contain affiliate links or be written in collaboration with businesses or brands. Please see my disclosure policy for more information.**
By now you may be on to the fact that myself and Thaleia from Something2Offer are eye-ball deep into our quest to help our readers soften the financial blow of the holiday season. In case you've missed the first 4 installment of A Little Jingle in Your Pocket This Holiday Season, check out these two post from Franticmommy with links to Thaleia's offerings/ideas as well:
Jingle In Your Pocket (Ways to Earn Extra Money before Christmas!) Thinking Out-of-the-Box to Sell Your Unwanted Stuff
Jingle in Your Pocket: Using Fiverr to Generate Christmas Cash
Jingle In Your Pocket: Great Ways to EARN Your Christmas gifts 
Jingle In Your Pocket: Save Money on Educational Christmas Gifts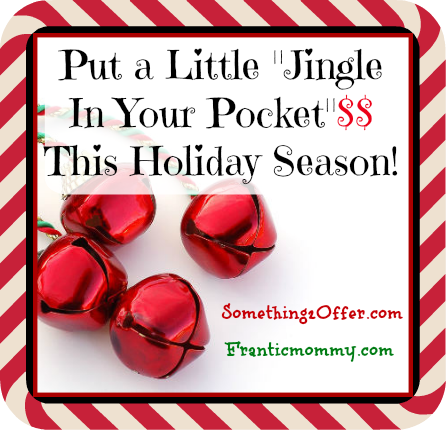 In the midst of all of this valuable information sharing, I have had a few readers give me some push-back along the lines of, "For crap's sake it's not even HALLOWEEN yet!" or "I will worry about Christmas shopping and trying to fund it in December."
To that I say…whatever floats your boat.
But the reality is that it's never too early to start planning for Christmas. In fact, in many homes and families Christmas is the biggest holiday of the year. It's a time when everyone comes together for family traditions and holiday celebrations. If you're on a budget then planning is the key to a peaceful, stress free, financially sound holiday. Here are some reasons Why Planning Is the Key to a Successful Budget Christmas.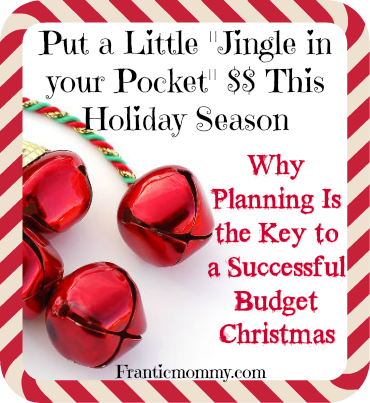 Planning Helps You Gain Control
The word budget gets a bad name. Instead of thinking of your holiday spending as a budget, think of it as a plan. A plan for how you're going to spend your money this holiday season. When you know how much you have to spend and where you're going to spend it, suddenly everything seems a bit more manageable. It's much easier than staring at a credit card and hoping you are able to pay it off next month.
 Planning Helps You Stay Out of Debt
The very thought of going into debt before the holiday season even starts is enough to put a dark cloud over the holidays. It's a mood killer. And the pain of debt can last long after the holidays are over. Planning how you're going to spend your money and knowing how much you have can ensure you stay out of debt. And if you do plan on using a bit of credit card debt to manage Christmas spending then planning will help you know how much you can use without causing major financial stress.
Planning Helps You Have the "Conversation" With Family
Often when you're on the budget it means having a conversation with your family. You'll need to communicate expectations with children as well as with extended family. When you have a budget plan already in mind it's easier to come up with compromises.
For example, you can ask your extended family to do a secret Santa gift exchange rather than buying a gift for everyone. And you can ask children to make a shorter Christmas list this year with their top three gifts. Santa can be on a budget too.
Planning Also Helps You Know How Much to Save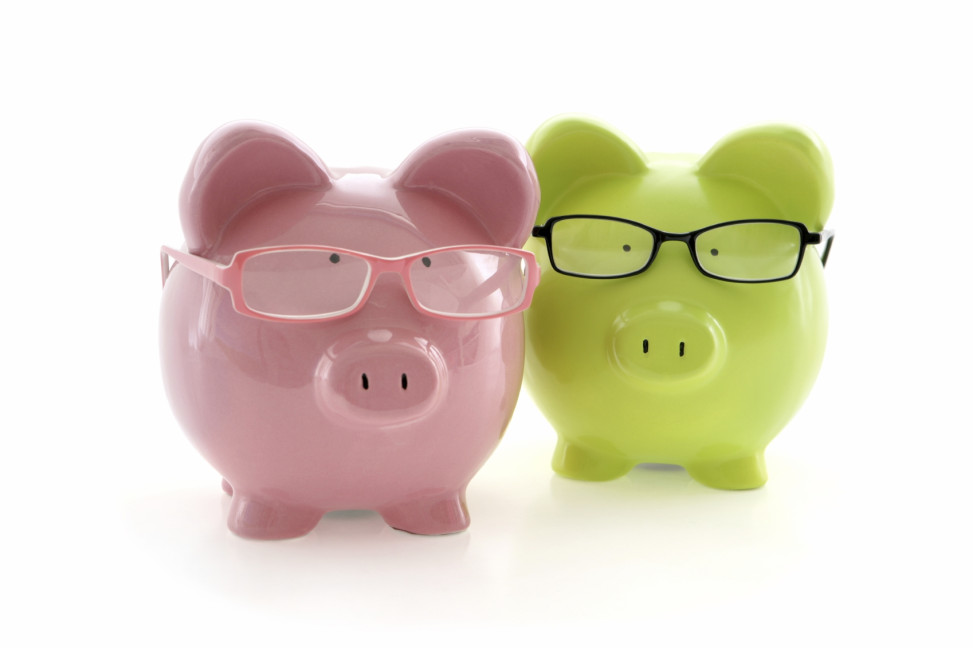 Knowing how much you have to spend is only one part of the budget equation. A plan also helps you know how much you have to save. Maybe you can invest in a Christmas club or skip the lattes for a month or two to save a little extra cash.
Before Christmas gets here, sit down and create a plan. Figure out how much you have to spend and how you're going to spend it. Then determine how you're going to save the money you need for the holidays. You'll be prepared and ready for a stress free holiday season.
Be sure and scoot over to Something2Offer and view what Thaleia is cooking up next in the way of budget-friendly gift-giving!