**The posts I write might contain affiliate links or be written in collaboration with businesses or brands. Please see my disclosure policy for more information.**
The days are getting shorter and the temps are getting cooler here in MN and once again we are facing a potentially crappy winter.
As parents, we all need to get adept at creating inventive ways to keep our little wild raccoons kids busy during those months when being outside for long periods of time are just not possible. It's easy to rely on "devices" and the "boob tube" (TV) to entertain our kids (been there, done that) buy I also think the effort needs to be made to keep things creative and imagination-filled no matter what age your kids are.
Pirate play seems to be a perennial fav among kids of all ages and it's amazing how easy it can be to create some pirate fun for not a lot of dough.
Turn your House into a Pirate Ship! I seriously find the best stuff at the Nurture Store. They had the motherload of pirate ideas in this post including how to create your own in-house pirate ship!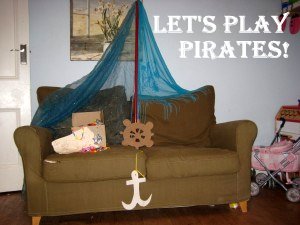 Ahoy Ye Scurvy Dog! (I've always wanted to say that within a blog post!) Friend and client Jump Into a Book has a simply amaze-balls FREE guide called the Treasure Island Day Adventure that includes indoor (and outdoor) activities, crafts, fun facts and even foods to cook to keep your little scalliwags busy for hours. Here's one of my favs from the guide:
Eye Patch
Being on a ship at sea with a bunch of rogues had its downsides. Most pirates
didn't have an eye patch, but those whose eyes got maimed in a fight were
covered with an eye patch.
Supplies:
One piece of self-adhesive black foam board
Elastic cord
Cut two eye patches, using the pattern, out of foam board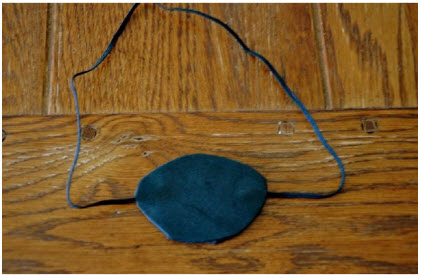 This is just one of many cool things to do to bring your Pirate Adventure to life. Grab your copy HERE.
This 50-page Treasure Island Adventure PDF guide will give the little swashbuckler in your life hours of fun and learning!

The Activity Book Includes:
How to Be a Pirate
Pirate Wear
Pirate Speak
Pirate Code of Conduct
Pirate Doings
Flying your colors
Swashbuckling Sword Moves
Pirate Games plus many more activities and how to's
Click the image below and grab your FREE copy!
Moore Babies had a great Girl Pirate blog post proving that being a good pirate isn't just for BOYS!
I love this idea of making "Pirate Treasures." Blog Me Mom had a cute tutorial on how to create treasure-like rock gems at home.
What are some of your "Pirate-y" ideas?