**The posts I write might contain affiliate links or be written in collaboration with businesses or brands. Please see my disclosure policy for more information.**
After 30 years of working in the midst of office politics, catfights, drama, and never-ending human-induced struggles, I can honestly say that the freedom and flexibility of working from home are pretty sweet.
But owning your own work at home business, or being tasked with telecommuting or working remotely by your employer, can be a very lonely affair. Unlike a normal offline office, working from home can be a tad isolating if you are not careful.
NOW add the whole new layer of Social Distancing to the already existing struggle and we have a recipe for extreme cray-cray-ness, depression, and loneliness.  So if you start asking the dog what you should have for lunch, it might be time to seek out human interactions.
Then there's the mental health factor. Working in isolation can be "no sweat" for some, or slowly take its toll on others. Once depression and loneliness creep in, motivation can take a powder as well. Not having people within arm's reach to bounce ideas off of, to collaborate with or to hold you accountable can make for an unhappy you and an even unhappier employer or client.
Bottom Line: Adding some sort of human interaction back into the mix is a fantastic way to add more support to your life and your business. You'll be happier, work better and likely be more successful.
Form an Online Mastermind Group
A mastermind group is a group of people who get together in person on a regular basis to share ideas and help one another succeed. In a typical workplace, co-workers regularly meet in the conference room to bounce ideas off one another. Use this same idea and create a private Facebook Group that is open to people, like yourself, who love to solve problems and develop interesting projects. Warning–Facebook Groups can turn into something like a needy child. Make sure everyone is clear about what they want to get from the group, have guidelines (do's and don't's) in place, and have at least one person assigned as an admin.
Use Tech To Stay in Touch
Skype and Facetime: Craving the sight of actual faces with mouths that you can see moving? Lucky for us, social media has some great tools in place that let us see other folks as if they were right next to us in our office.
Skype is software that enables the world's conversations. Millions of individuals and businesses use Skype to make free video and voice one-to-one and group calls, send instant messages and share files with other people on Skype. … If you pay a little, you can do more – like call phones and send SMS.
Facetime: FaceTime is Apple's video and audio calling service. Think of it as a phone that uses your Wi-Fi or cellular data connection instead of a traditional phone call. Users can use FaceTime from their iPhone 4, iPad 2, iPod Touch, or Mac computer. Go here to learn how to use Facetime on your device.
Zoom Meeting: Like Skype, Zoom Meeting remote conferencing services that combines video conferencing, online meetings, chat, and mobile collaboration with groups of people who want to been seen and heard all at the same time.  Basic Zoom is free up to 100 people and there's a paid version that allows for more hoomans to be present.
There has never been a time in my lifetime (probably even history as we know it) that workers are facing such unusually challenging times. But working from home can also afford you time, space, and freedom like you never imagined. No two-hour commutes, people raiding your lunch in the breakroom, or losing precious time with family.
At the end of the day, we just need to do what we need to do, and do our best at it. This too shall pass 🙂
More Resources to Help You Along Your Side Hustle Journey
MOM BOSSING
MOM BOSSING: The Freedom to Create the Business You Love is a book filled with personal stories, resources, support, wisdom, and encouragement from a solopreneur who has been in the trenches as a mom boss. This step-by-step guide shares the truth, fears, tears, and cheers of being a mom who is building a business empire on her own terms. If you are looking for a new career for the "second half of life," venturing into direct sales, rocking a home business, or dreaming of leaving a dead-end job, this book provides the building blocks needed to move forward with a healthy dose of humor authenticity. In many ways, this book could also sport the tagline of Building a LIFE on Your Own Terms.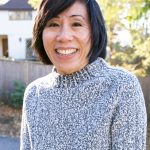 I was lucky to have Becky Flansburg join us at Multicultural Children's Book Day when we first began our nonprofit. She was the "head elf" which meant she did everything from project management to help us get sponsorships. In the early years, we weren't able to keep her busy for more than a few months a year and even that was very part-time. Becky's contribution to the team helped us grow our nonprofit, and, in turn, we were able to keep her busier. Now, as a "mom boss," Becky is sharing her journey and her wisdom for moms who want to try solopreneurship.  It's particularly helpful for anyone who wants to become a VA (Virtual Assistant).~author and mompreneur, Mia Wenjen
Also available on IndieBound.com.
Have you ever dreamed of working from home on your own terms instead of being confined to a corporate cubicle or windowless office? Have you ever dreamed of earning a steady and honest income while still having plenty of time for friends and family?
Lucky for you, it is all very possible. It's a life that I have successfully been living for over 7 years…and I can't imagine supporting my family (and following my dreams!) any other way.
Within the pages of this robust 90-page e-book and resource guide is the motherlode of excellent information about working from home (on your own terms) all rolled into a handy read-at-your-own pace guidebook.
Whether you are looking to pursue a career as a freelance writer, virtual assistant, graphic designer (and more) this Resource Guide will provide the insight, tools, guides, advice, and strategies that can apply to any freelance business. If you want the very basics of getting started without the benefit of support and coaching, this eBook is for you.
For anyone looking to start their freelance career, or up their game, this book is the perfect place to start. Jam-packed with actionable items and details about even handling unruly clients, well-meaning visitors, and kids while working from home – this book has it all! Highly recommended!~author and mompreneur, Carissa Andrews
For those who are contemplating the freelance lifestyle but need a guidebook with baby steps, this is your manifesto! Becky Flansburg shares her tips for balancing a freelance career with a family including the nuts and bolts such as the online tools she uses for networking and running her business. Becky is a gentle and realistic cheerleader for anyone who wants to work at home as a solopreneur.~Mia Wenjen
FREElance FREEdom is Available on Kindle
Also available on IndieBound.com.
Available in Paperback on Amazon: mybook.to/FREElanceFREEdompprbk