**The posts I write might contain affiliate links or be written in collaboration with businesses or brands. Please see my disclosure policy for more information.**
{Guest post from Author Stephen Hodges}
When I embarked on the journey four years ago to create a picture book about a little girl with magic hair who was also her best friend, I never realized where it would take me. I was inspired by playing with a loved one's big poof of curly hair that sat on top of her head. I loved forming it into shapes and I would even make it talk. After quite a bit of cultural and academic research, "The Magic Poof "was born!
Picture Books are great, but I've always wanted my characters to come to life in a more animated form. I also wanted to take advantage of the access and interactive nature mobile devices.
Now, I believe I have succeeded with the magic poof interactive app! This app contains my first two picture books; 'The Magic Poof, and "The Magic Poof -A New Friend," and is free to download!
Readers can turn the pages and interact with the Poof himself, as well as other fun and magical objects contained within its pages. The books read to you in the voices of the characters, including: The smart and affable Ange-Marie; The mischievous and magical Poof, and the daredevil and fashionista Ling.
Readers can watch the Poof blow up like a balloon or catch his new friends in mid air like a baseball mitt. And you finally get to hear what a Poof sounds like!
But what I love most about the app is the ability to create your own Poof. Kids can take selfies or pictures of family, friends and pets and create a Poof in any style they wish. You can also select from pre-set styles including bunny ears, a pony tale or a pompadour. Save your styles and share them with family and friends!
I'm very proud that this app was created in the spirit of multiculturalism as well. Upcoming African-American actress Kimberly Woods plays Ange-Marie and Sunny Lu, a very talented Asian-American voice artist plays daredevil and fashionista Ling. Robbie Daymond of Nickelodeon's hit series, "Breadwinners" is very proud of his Native-American heritage and he brings a dramatic flair to The Poof as a ball of hair who is always ready for new adventures.
I'm so happy to report that the app has been discovered by girls and boys to be extremely entertaining and fun. I hope you get a chance to check it out.
"The Magic Poof " is free to download and is available on I-tunes, Google Play and Amazon for all devices. You can purchase book two "The Magic Poof – A New Friend" in app. Thank you to everyone for supporting Multicultural Children's Book Day and "The Magic Poof."

Stephen Hodges Bio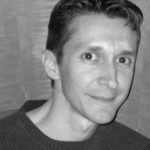 Stephen Hodges is a Writer, Producer and Director who has worked on some of the largest films in Hollywood including "The Matrix" sequels and "Battleship." "The Magic Poof" stemmed from his desire to create empowering characters for children to embrace diversity and love their differences. Stephen is hard at work on creating "The Magic Poof" animated series and has several projects in development.
Links:
App Store
https://itunes.apple.com/us/app/magic-poof/id1034087645?mt=8
Google Play
https://play.google.com/store/apps/details?id=com.acronymgames.magicpoof&hl=en
Amazon Appstore
http://www.amazon.com/A-C-R-O-N-Y-M-digital-The-Magic-Poof/dp/B015ESPFX4/ref=sr_1_1?s=mobile-apps&ie=UTF8&qid=1444148080&sr=1-1&keywords=magic+poof