**The posts I write might contain affiliate links or be written in collaboration with businesses or brands. Please see my disclosure policy for more information.**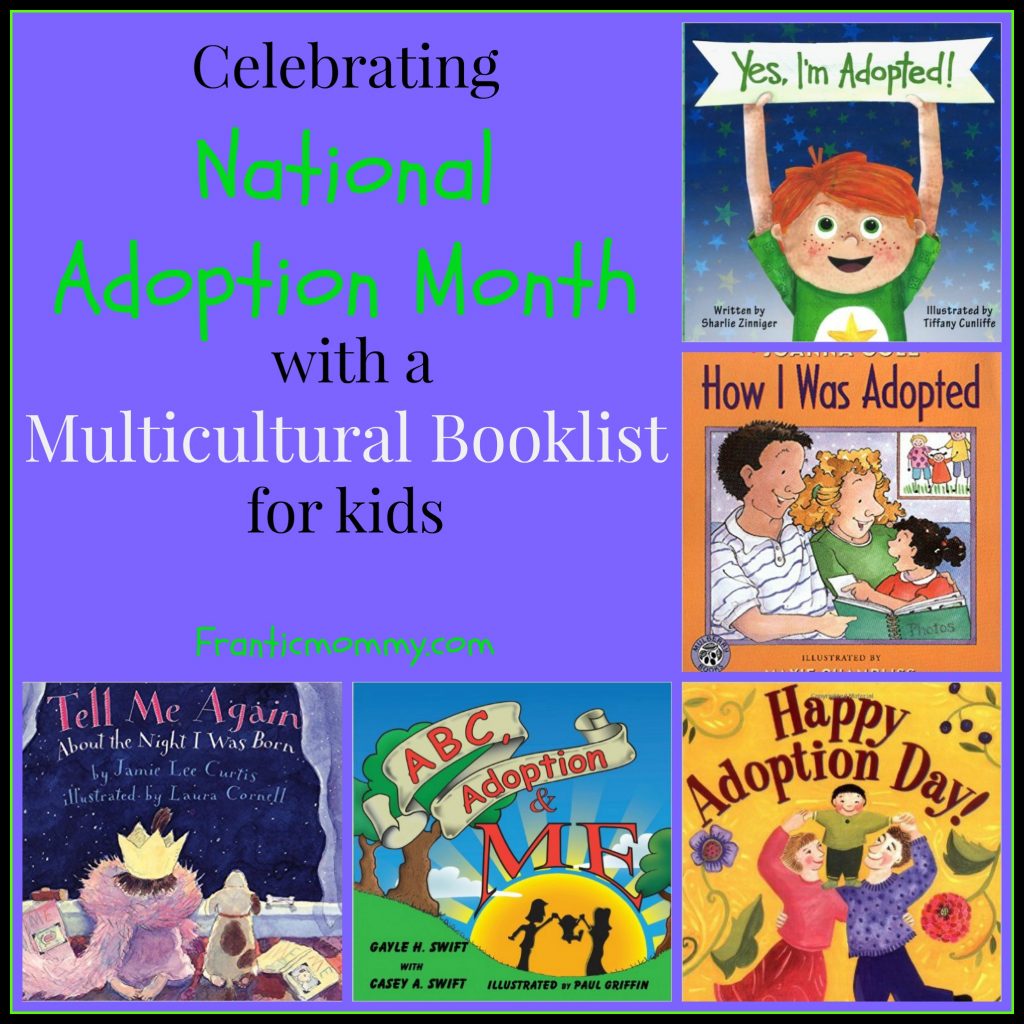 November is a special month for this family in so many way. Deer hunting opener, Thanksgiving and MY birthday (YEAH, baby!). But another special milestone is that fact that it is National Adoption Month. Why is this significant? Because we are adoptive parents!
We adopted our son Jake at birth as a domestic adoption and also as a designated adoption. It's a pretty magical story. Jake is almost 14 now, pushing 6 feet tall and eats like a horse!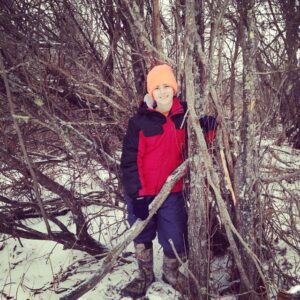 Our family is so lucky to have Jake as our son in SO many ways. He is a true gift from God and one of two reasons I get out of bed every day.
When it comes to the details of his adoption, we have gotten the occasional ridiculous question from time to time, but we have not experience some of the uncomfortable (and down-right unkind) instances that many families of adopted kids encounter. Books have always been a huge help in helping him understand and other kids as well. We've read some very beautiful adoption books over the years, and there are a few that I still would like to read, but here is a quick adoption booklist for kids round-up of a handful that have touched my heart over the years:
Multicultural Booklist for National Adoption Month
Tell Me Again About the Night I was Born
: Written by actress Jamie Lee Curtis, this book STILL makes my eyes leak like crazy.
Tell me again about the night I was born.Tell me again how you would adopt me and be my parents.
Tell me again about the first time you held me in your arms.
Jamie Lee Curtis and Laura Cornell, author and illustrator of the best-selling When I Was Little: A Four Year Old's Memoir of Her Youth, have joined together again to create a fresh new picture book for every parent and every child. In asking her parents to tell her again about the night of her birth, a young girl shows that it is a cherished tale she knows by heart. Tell Me Again About the Night I Was Born is a unique, exuberant story about adoption and about the importance of a loving family.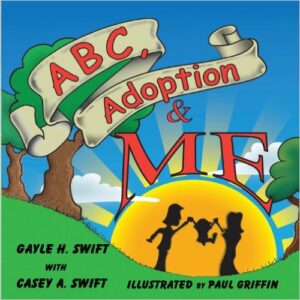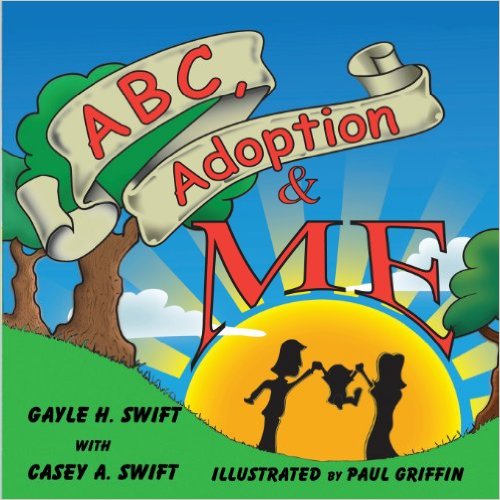 ABC, Adoption & ME by Gayle  and Casey Swift. Families have evolved to include a variety of parent child combinations. Through friends and classmates, children come in contact with families that look different from their own. Sometimes this can confuse or worry them. Kids need information to help them understand whether bio, adoptive, foster or step families–they are more alike than they are different. It's as easy as ABC: all families are "real." The unifying factor is that they love and care for one another. Almost every classroom in America includes some adopted children so this is a topic that interests many children. ABC, Adoption & Me: A Multicultural Picture Book  explores adoption in a gentle, respectful way. It relies on the familiar scaffold of alphabetical order to structure the book. ABC, Adoption & Me has won numerous awards and helps explain a complex topic to children whether they are adopted or not. It serves adoptive families particularly well and includes a guide to help parents and teachers.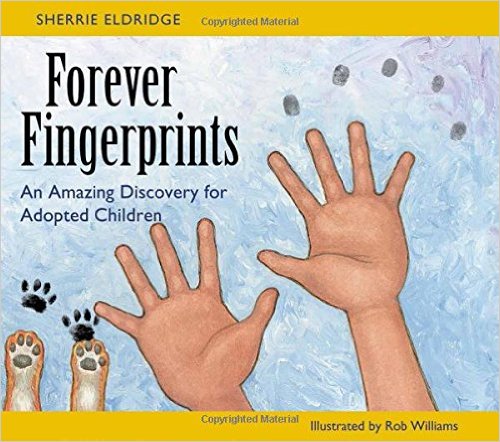 Forever Fingerprints by Sherrie Eldridge: Heart-warming and playful, Forever Fingerprints shows how adoptive parents can use a common occurrence–a relative's pregnancy–as a springboard for discussions about birth parents. Lucie is excited to feel a baby moving in her Aunt Grace's tummy but it makes her think about her adoption story in a different way. The tools offered in this book help adoptive parents assist their children in creating a unique connection to them and her birth parents. By helping their daughter feel safe to share upsetting feelings, they reinforce their love for her while honoring her past.  This book is ideal for adopted children aged 4-8.
Yes, I'm Adopted by Sharlie Zinniger: "Yes, adoption makes me special, it means that I am loved…" This brightly colored children's book illustrates how adoption is brought about by love. Written from a child's point of view, the rhyming verse takes you through an adoption journey from start to finish. It is perfect for anyone, young or old, whose life has been blessed by adoption.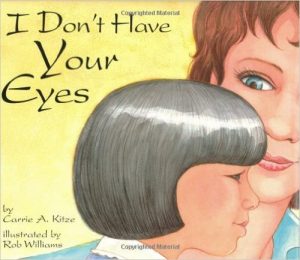 I Don't Have Your Eyes by Carrie Kitze: I Don't Have Your Eyes… but I have your way of looking at things. This begins beautifully illustrated and uplifting book that help to create the intimate parent/caregiver and child bond that is so important within a family. While others may notice the physical differences, there are so many ways we can celebrate the commonality that makes us truly family. We don't look the same on the outside, but in our hearts, we are the same. For transracial and transcultural adoptees, domestic adoptees, and for children in foster care or kinship placements, celebrating the differences within their families as well as the similarities that connect them, is the foundation for belonging. While others may notice the physical differences between us on the outside, inside we are the same.
How I was Adopted by Joanna Cole: Sam has a joyful story to tell, one completely her own, yet common to millions of families — the story of how she was adopted. Most of all, it's a story about love. And in the end, Sam's story comes full circle, inviting young readers to share stories of how they were adopted.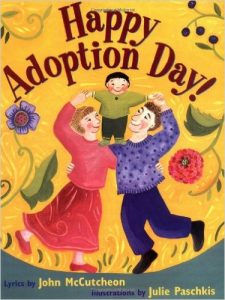 Happy Adoption Day! by John McCutcheon: Inspired by a friend's tradition, noted children's singer/songwriter McCutcheon created this original song for those who might like to mark a special anniversary in their family's life/adoption day. His thoughtful lyrics (the score is included, of course) emphasize the joy and wonder of the event, "Out of a world so tattered and torn, You came to our house on that wonderful morn. And all of a sudden this family was born."  In a move sure to accommodate many adoptive families, Paschkis (So Sleepy/Wide Awake) pictures the parents as white and the baby as Asian. Her gouache illustrations have a strong hint of traditional Scandinavian folk art, updated by bold color combinations, and they lend themselves particularly well to the multi-ethnic cast of friends and family with which she peoples each page.  Ages 2-6..