**The posts I write might contain affiliate links or be written in collaboration with businesses or brands. Please see my disclosure policy for more information.**
One in Thirteen Kids are Coping with Severe Childhood Food Allergies
Researchers estimate that up to 15 million Americans have food allergies, including 5.9 million children under age 18. That's 1 in 13 children, or roughly two in every classroom. About 30 percent of children with food allergies are allergic to more than one food.
There are not many positive words available for children with severe nut allergies. Usually kids get messages of caution. They get told what they can't do. They get told NO! and YOU CAN'T HAVE IT! a lot.
San Francisco artist Ginny Heenan decided to write a kidlit book for kids with severe food allergies that tells them that they are perfect just the way they are.
Her new book, Avril Knows, offers a positive message by showing Avril how she is seen through the eyes of an artist who paints her portrait.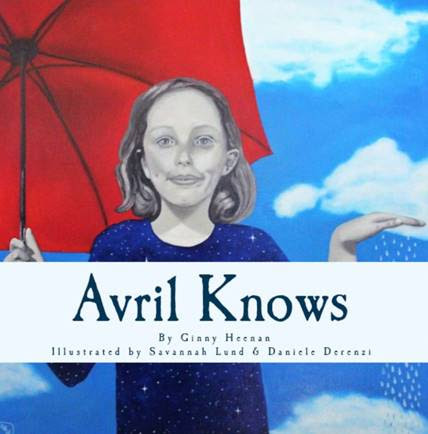 Avril Knows: A Positive Perspective on Children's Allergies by Ginny Heenan
Illustrated by Savannah Lund & Daniele Derenzi
List $12.99 (softcover)  $4.99 (Kindle)
Trade softcover 32 pages
Color illustrations
8.5 x 8.5 inches
ISBN: 978-0-9984157-0-3
Official Publication Date December 16, 2016
Being allergic to certain foods, like nuts, can be really hard.
"You have to be really careful about what's in food," Avril says.
"What is the hardest part about being allergic to nuts?"
Avril remembered her class. "The hardest part is at school. Sometimes other kids' parents get upset, or kids say mean things to me."
"Like what?" asked Jophiel concerned.
"One time this kid told me her mother was mad because she couldn't make her favorite peanut butter cookies and I was ruining her birthday."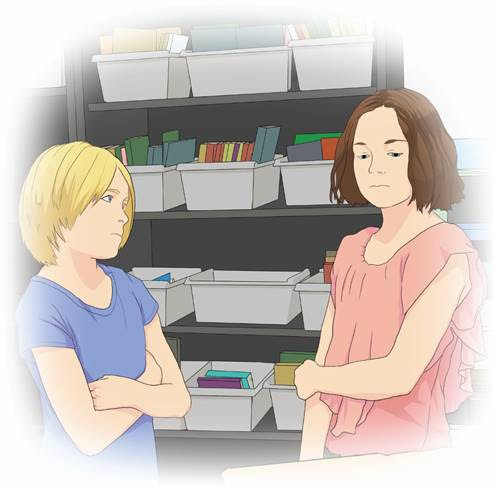 "Whenever you come over for a party you always ask about every single food."
Yeah because if I don't I might end up in the hospital, thought Avril.
"Yes…" she answered politely.
"Did you ever think that because you have to pay such close attention to your food that is why you see so many details others seem to miss?"
"No, I haven't," Avril liked Jophiel. It seemed like she saw lots of details, too.
"Will you paint me as a magician?" asked Avril.
"I think we can do something even more magical."
"Like what?" asked Avril. She couldn't think of anything more magical than a magician.
"I'm going to try to capture the real magic in you," assured Jophiel.
When Jophiel was finished with the painting, she brought it over to Avril's house. Everyone gathered around to look at it.
Avril asked, "Why is there rain coming out of my hand?"
"Do you know what a rainmaker is?" Jophiel asked.
"No" said Avril.
Avril's dad answered, "A rainmaker is someone who makes things happen, usually like magic at work. Like getting lots of customers or making lots of sales,"
"That's right," said Jophiel. "I see this rainmaker potential in you because you notice details that others don't."
"So why is my shirt covered in stars?"
"The stars represent the sky that contains all the wisdom of the universe, because that is what is contained within you."
Avril Knows is an uplifting tal[easyazon_link identifier="0998415707″ locale="US" nw="y" nf="y" tag="franticmomm02-20″ cart="y" cloak="y" localize="y" popups="y"]e[/easyazon_link] of power and potential that is seen within a child who has had to modify her behavior so much that it seems she has a superpower within her grasp.
Avril Knows is a very special story that allows both parents and children to reframe their lives with allergies in a whole new context.
GINNY HEENAN is an award-winning Bay Area artist who painted several children's portraits that turned into stories.  She wrote this book to help children with allergies see themselves positively through the eyes of an artist. She received a BA in Legal Studies from University of California in Berkeley and a Masters in Education University of Phoenix.   She lives in Belmont, CA
SAVANNAH LUND is an entertainment design artist.  She graduated from Cogswell and now teaches photoshop classes and creates art.
What People Are Saying
 "Avril Knows helps children learn to look beyond their allergies to recognize and appreciate their own unique skills and talents. Allergies are on the rise and this is an important topic for school settings and beyond."
  –Kelly Greenfield, Vice Principal, North Star Academy, Belmont, CA
 "A beautifully written and illustrated story about how a child's differences–even nut allergies! — add to that child's perfect individual magic!"
 –Dr. Giselle Crow, Clinical Psychologist, Long Beach, CAcs
Grab Your Copy [easyazon_link identifier="0998415707″ locale="US" nw="y" nf="y" tag="franticmomm02-20″ cart="y" cloak="y" localize="y" popups="y"]HERE[/easyazon_link].
**some of these links are affiliate links. Franticmommy was not compensated for this post.