**The posts I write might contain affiliate links or be written in collaboration with businesses or brands. Please see my disclosure policy for more information.**
Multicultural Children's Book Day
One of the many hats I wear in my daily WAHM life is Project Manager. I love projects. I am a serial Project Gal and there's just something about organizing events and other related projects that just make me giddy.
One of my proudest achievements as a PM has also been one of the most exciting, involved and biggest I have ever worked on. Four years later, I feel truly blessed to be a part of multicultural Children's Book Day. One of my top client's, author/publisher/Magic Book Lady Valarie Budayr from Jump Into a Book and Audrey Press, teamed up with "A-lister" blogger Mia Wenjen from PragmaticMom four years ago and together this dynamic duo created a national event that promotes and celebrates diversity in children's literature. Multicultural Children's Book Day is on online event/holiday that shines the spotlight on all of the amazing multicultural children's books that available for our kids.
As the Project Manger, I get to work with amazing authors and publishers and I get to read the motherlode of amazing diverse children's books.
I am in book heaven 🙂
In its fourth year, MCBD was founded by Valarie Budayr from Jump Into A Book and Mia Wenjen from PragmaticMom. Their continuing mission is to raise awareness on the ongoing need to include kid's books that celebrate diversity in home and school bookshelves while also working diligently to get more of these types of books into the hands of young readers, parents and educators.
Despite census data that shows 37% of the US population consists of people of color, only 10% of children's books published have diversity content. Using the Multicultural Children's Book Day holiday, the MCBD Team are on a mission to change all of that. This event has also proven to be an excellent way to compile a list of diverse children's book titles and reviews for parents, grandparents, educators and librarians to use all year long.
Why it Matters:
"Studies show that children are motivated to read more books when they see themselves on the page. So, it is surprising that the publication of multicultural books is on the decline. Content does matter, and we know that the more children read—especially about themselves—the better the odds are to close the achievement gap," Prewitt said, who speaks to groups about the 30 Million Word Gap. The study showed that low-income children hear 30 million fewer words by age three than high income children. "It's time for the publishing industry to catch up with reality and maybe Multicultural Children's Book Day will be the catalyst."-Author Renee Prewitt and CEO of Prewitt Group
Current Sponsors:
For the MCBD 2017 event, the MCBD team welcomes some amazing Sponsors in place. Platinum Sponsors include, Scholastic, Barefoot Books and Broccoli. Other Medallion Level Sponsors include heavy-hitters like Author Carole P. Roman, Audrey Press, KidLitTV, Capstone Young Readers, Author Gayle Swift, Wisdom Tales Press, Lee& Low Books, The Pack-n-Go Girls, Live Oak Media, Author Charlotte Riggle and Chronicle Books.
The MCBD Team would also like to also give a shout-out to their impressive CoHostswho not only hosts the book review link-up on celebration day, but who also work tirelessly to spread the word of this event. View their CoHosts HERE.
Hashtag: Don't forget to connect with them on social media and be sure and look for/use their official hashtag #ReadYourWorld.
– Facebook page https://www.facebook.com/MulticulturalChildrensBookDay
– Twitter https://twitter.com/MCChildsBookDay
During my travels with this project I have encountered some pretty amazing people and some equally amazing books. Here are a few that have caught my fancy.
Barefoot Books: Not only a Platinum Sponsor for 2017, Barefoot has been such a huge part of the success of this event over the years. Barefoot Books stepped up and donated a dozen books to some the 60+ bloggers who signed up to review children's books for this event. Leah from Barefoot has been a dream to work with and I truly appreciate her professionalism and attention to detail. Bless you Leah for making a huge task run smoothly! Barefoot Books also has book titles that just make me drool and I owe them BIG TIME for being so wonderful with this project.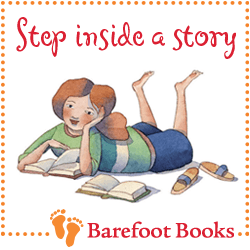 Julie, Katya and the team over at KidLit TV are book love personified! I love their passion for children's book authors and their fun and creative way of shining the spotlight on reading in a fun and unconventional way.

Charlotte Riggle is a writer and a reader and a passionate advocate of picture books. She is also a spunky grandma with a heart as big as Texas. Her first book, Catherine's Pascha, is as beautiful as Pascha itself, with words that sparkle and illustrations that glow with the joy of the feast. I've gotten to know "Charli" pretty well and am honored to call her my friend 🙂
Charli lives with her husband in the Pacific Northwest, in a house full of books and music and a large fluffy white dog. On the Catherine's Pascha website, Charlotte has a somewhat random blog where she shares recipes, stories about saints, occasional thoughts on raising kids with special needs, and weekly picture book reviews. Connect with her there, or on Facebook or Pinterest. Or sign up for her newsletter and get a dozen of her favorite cookie recipes!
Miranda Paul is a wonderful author who has always been exceptionally kind and generous when it comes to the MCBD event. She is also an award-winning children's author whose books Water is Water and One Plastic Bag were both named Junior Library Guild selections. Whose Hands Are These?, her newest title (release date: Feb. 1, 2016) is a book and guessing game in one. Miranda is a frequent speaker at schools and libraries, and presented in 2015 at the Library of Congress Young Readers Center in Washington, D.C. She is the original founder of Rate Your Story.org, a site for aspiring writers. Her latest book, 10 Little Ninjas – illus. Nate Wragg is currently #1 in Children's Counting Books!
The Children's Book Reviewers Themselves: Some people would look at the task of managing 250+ book reviewers all over the world and want to run in the other direction. Thus far, this has been an smooth process and the reviewers and authors I am working with have been professional and helpful beyond my wildest dreams. You guys ROCK. ok.
I am excited to see where this journey leads 🙂
If you are wanting a sneak peek at some of the multicultural children's book awesome-ness, check out my post on Multicultural Books That Have Tugged At My Heart Strings (the 2017 Version) HERE.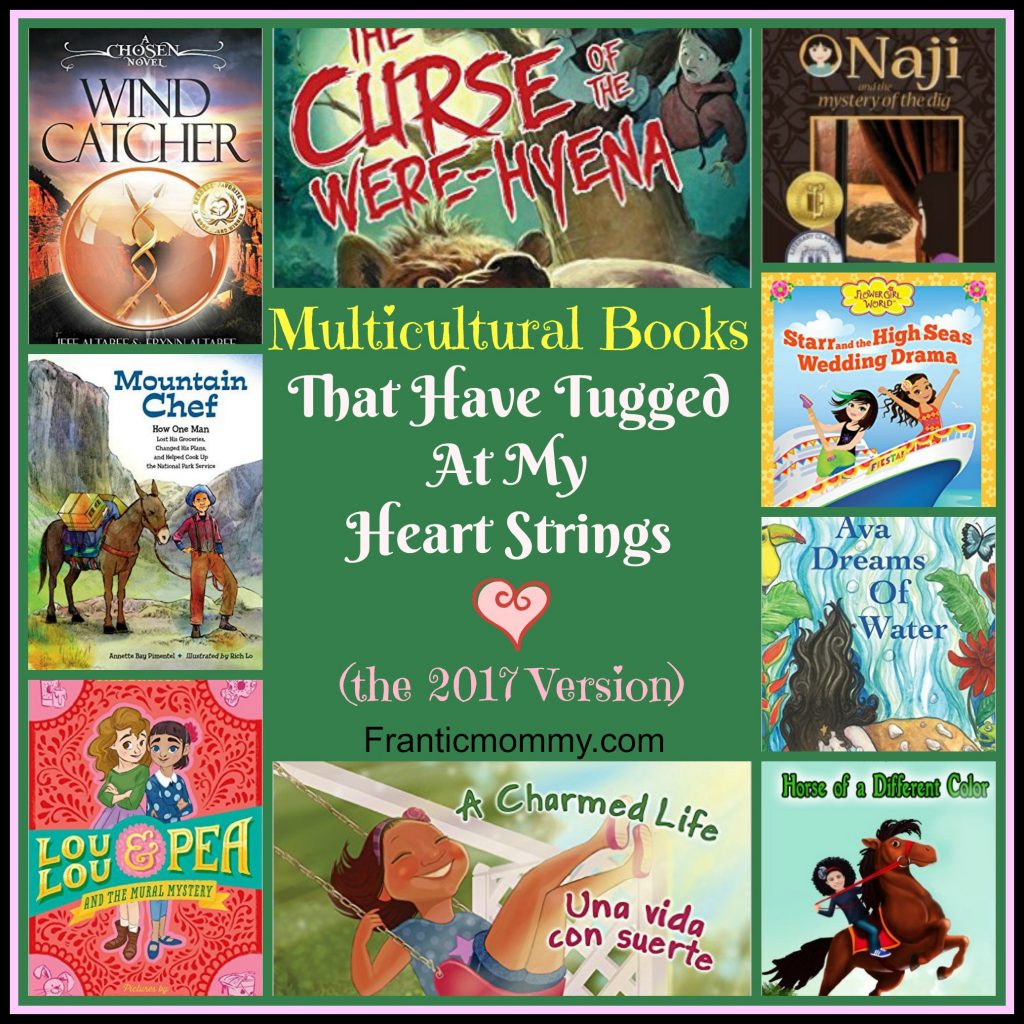 Happy reading!