**The posts I write might contain affiliate links or be written in collaboration with businesses or brands. Please see my disclosure policy for more information.**
This has been such a fun and amazing week for me with fun interviews and beautiful books crossing my desk. If I were a dog, I would certainly wag my tail!
It got even better when my buddy and fellow kidlit author, Patricia Furstenburg reached out to me and asked if I'd be part of her blog tour for her newest book, As Good As Gold. You may remember Patricia's books from the review of How Pete Met Lizard, a few weeks back.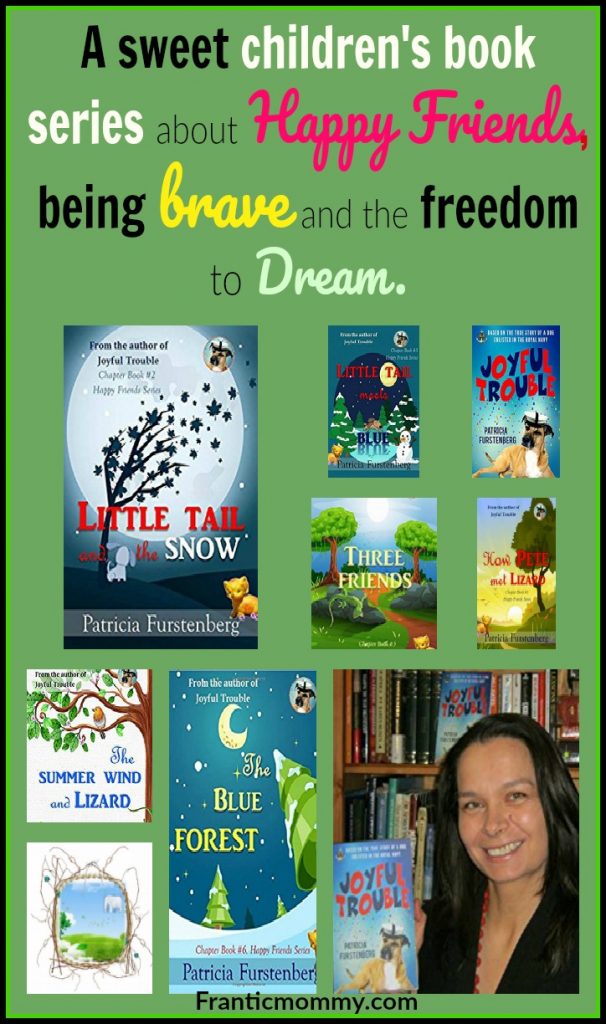 As engaging as a tail wag
Celebrating the simple things in life as seen through the eyes of our old time favorite furry friends, "As Good as Gold" is a volume of poetry revealing the talent and humor we always knew our dogs possessed.
Dogs are full of questions, yet they are famed sellers of innocence especially when it comes to explaining their mishaps and often foolish effervescence through ponderings such as "Why IS a Cat Not Like a Dog", "As Brown as Chocolate", "Silver Stars and Puppy Tail" or, best yet, "Dog or Book?" Patricia Furstenberg's new book, As Good As Gold shares 35 poems and haiku accompanied by expressive portraits of our canine friends. The poems are grouped in: Questions, Colors, Musings, and Haiku.
* Ideal to boost you up by reading one poem at a time,
* Great conversational piece to have around on a rainy day,
* Fantastic tool to discuss colors in nature and everyday questions with your little ones,
* A gentle way to introduce children to animals' feelings,
* Amazing picture to cheer you up.
* An ideal gift for any dog lovers!
I am also lucky enough to be part of Patricia's As Good As Gold blog tour with all these fabulous ladies! During each day of this exciting blog tour a different book by the author of As Good as Gold will be available for FREE, in eBook format, on Amazon: Amazon UK / Amazon US / Amazon Canada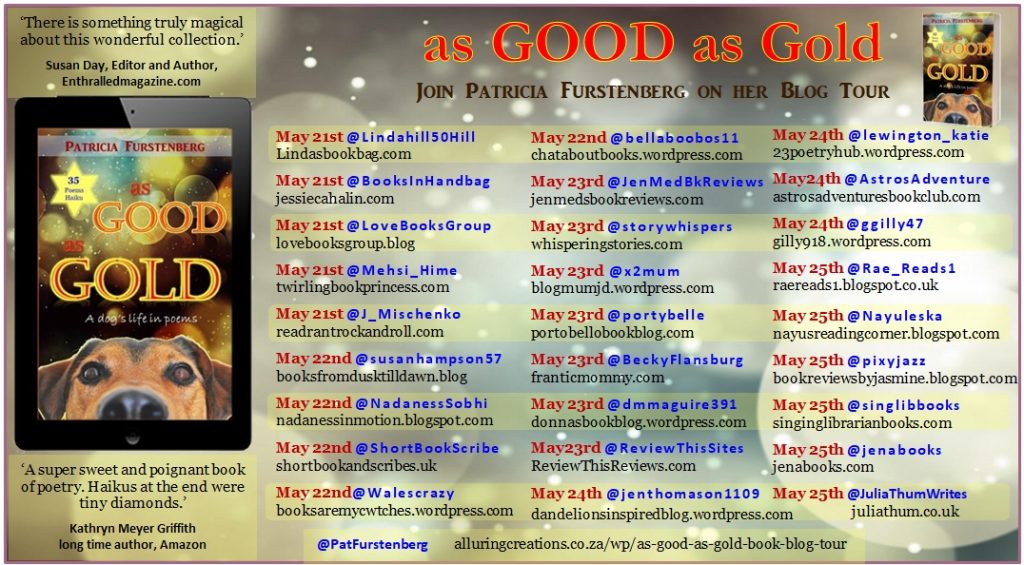 Grab your copy and enjoy an afternoon of chillin' with your Fur Child and reading some doggy-inspired poetry. Enjoy!
Author Website: http://alluringcreations.co.za/wp/
Amazon UK: https://www.amazon.co.uk/Patricia-Furstenberg/e/B018QGC570/
AmazonUS: https://www.amazon.com/Patricia-Furstenberg/e/B018QGC570
Huffington Post SA http://www.huffingtonpost.co.za/author/patricia-furstenberg/
Goodreads: https://www.goodreads.com/Patricia_Furstenberg
Twitter: https://twitter.com/PatFurstenberg
Facebook: https://www.facebook.com/PatriciaFurstenbergAuthor
LinkedIn: https://www.linkedin.com/in/patriciafurstenberg
Pinterest www.pinterest.com/patfurstenberg