**The posts I write might contain affiliate links or be written in collaboration with businesses or brands. Please see my disclosure policy for more information.**
So why are second languages so important? Because we want not only want the best education for our children, we also live in a diverse world of many, many unique languages. But, what can parents do when only 25% of  U.S. elementary schools, public or private, offer any type of foreign language programs?
Invest in some amazing books! Here are two new English/French picture books for Kids that have recently crossed my desk:
"This book is meant to be used by parents with their kids, whether or not they know French," Judy shared. "It's a great chance to give kids an early start learning a language, and for parents to learn or review some French and enjoy the experience with their children."
The audio version is free and downloadable at the website.
Bonjour!… is different from other books that teach a language. It begins with a story. Children board Pete the Pilot's magic airplane en route to France. There, they learn some basic French. When they arrive, they meet Louis l'escargot, France's popular snail, follow his adventure, meet his friends, absorb the culture, and learn French.
When they "return home', kids have lots of activities designed to encourage them to use their French with family and friends, including a treasure hunt, daily expression, a skit, Culture Corner, a song, and directions for making an impressionist picture.
Bonjour! …is the sister book of the award-winning ¡HOLA! Let's Learn Spanish, published in 2015. This book is also available for reviews.
Bonjour!… is available in print on Amazon and B&N online, and in Kindle on Amazon. The print book was published October 31, 2017.
Judy is a retired French and Spanish teacher who is also a member of the Public Advocacy Committee of the New York State Association of Foreign Language Teachers, National Network for Early Language Learning, among other language organizations. She is also a member of SCBWI and IBPA. Connect with
Judy on her website
and grab a copy of  Bonjour! on
Amazon
,
Kindle
or
B&N.
After ten years of collecting drawings, Jesica came up with a way to put all of the things she loves together. She put the nature drawings together to create a basic language learning book for children. As an ESL teacher, language teaching and learning are something that Jesica does daily, so it made sense to create a book about language learning for children.
Learn and practice basic French vocabulary and sentences through charming illustrations in this picture dictionary. Comprehension questions, matching activities, and pronunciation notes are included.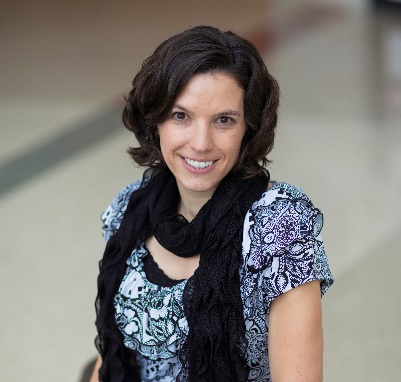 French connects with Jesica's love for learning new languages, and it is one of her lifetime goals to learn French— the native language of her husband who is from Cameroon. By including a French translation in her book, it not only helps her learn and practice French, but it aids others who are learning and practicing French especially children! She is grateful to her husband, Abel, who enthusiastically and patiently helped to translate the book into French.
It is Jesica's hope that children and parents will be inspired by the colorful and vibrant drawings of nature depicting different settings around the world, and hopefully, some French can be learned along the way. In this book, enjoy learning French and enjoy a walk in nature— une promenade en nature!