**The posts I write might contain affiliate links or be written in collaboration with businesses or brands. Please see my disclosure policy for more information.**
{I was fortunate enough to receive an ARC of Changing the Game: Asian Pacific American Female Athletes. Opinions expressed are purely my own}
Everyone deserves to see themselves in the pages of a book. 
This has been one of the many mantras recognized by the non-profit children's literacy initiative that I have been lucky enough to be the project manager for that last decade.
YES, kids of all ages, races, cultures, and socioeconomic backgrounds need to see themselves inside the books they read. As a child, the luxury of accessing books that included characters that looked like her was not something that Asian-American author Mia Wenjen experienced. Furthermore, she is not alone.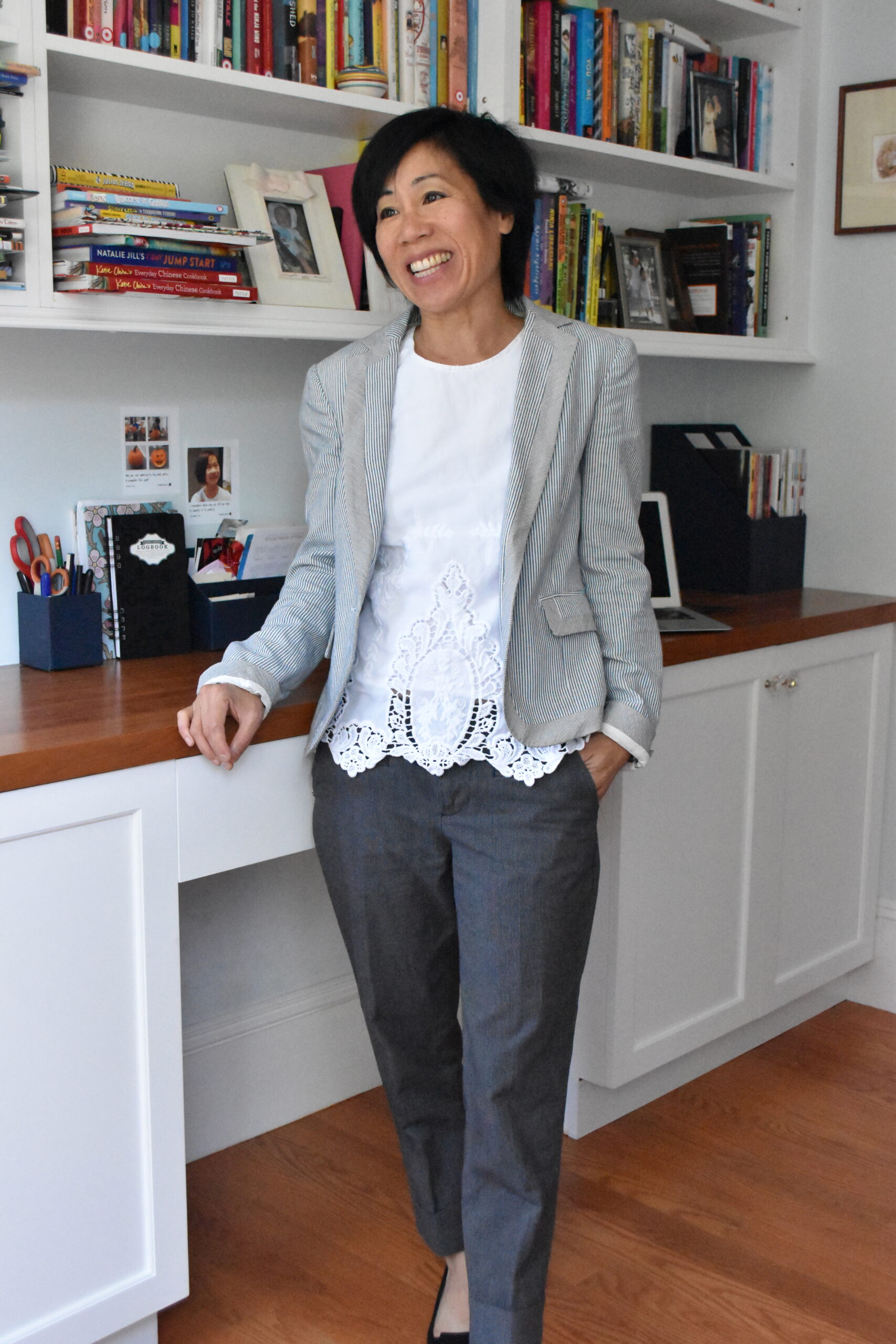 "Despite being a bookworm who read every single biography and fiction chapter book in my Southern California elementary school library, it was pretty rare to find any books that had characters of color in them," Mia shared. "As an adult with kids of my own, blogging about children's books for the past seven years made me realize that there is not enough representation of kids of color in children's literature. The selection of available books that are considered 'diverse' is far better than when I was young, but they do not get the exposure they need and deserve."
Mia shared that, as her two daughters grew and became heavily involved in sports, the lack of books that celebrated Asian Pacific American female athletes' achievements became very obvious.
"I asked my middle daughter if she knew the names of any Asian-American female athletes or any books about them. When she laughed and said that there weren't any, I was shocked and saddened. Mainly because I knew these athletes did exist; they just weren't being talked about. 
After spending a great deal of time searching online she was disappointed to find very few books featuring Asian-American female athletes. 
"The few books that I did locate centered on more dance-driven sports, like figure skating and gymnastics. At that moment, I had to ask myself why there were no books with Asian-American female role models for girls available, especially for popular team sports like basketball, soccer, and hockey. Girls of every ethnicity need to see Asian-American females succeeding in sports to know that everyone can dream of stepping up on an Olympic podium. That was my wake-up call to write this book!"
The result of one mom's determination can be seen in the upcoming book, Changing the Game: Asian Pacific American Female Athletes. Mia is proud that her new book will be shining the spotlight on Asian Pacific American female athletes' accomplishments to life while showcasing the incredible stories of their outstanding accomplishments.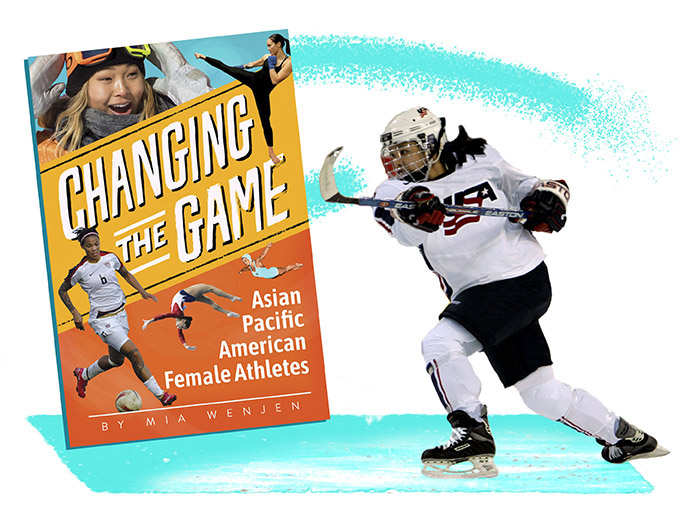 "So many of these women's stories are inspirational," Mia added. "I want readers, parents, teachers, and librarians to know that Asian Pacific American female athletes are, by and large, hidden figures in the sports world, despite winning Olympic medals and overcoming great barriers. For example, one athlete in my book earned Olympic gold for swimming but trained in an irrigation ditch because she did not have access to a swimming pool. They have overcome unbelievable odds and deserved to be recognized."
After partnering with 22MediaWorks, Mia has moved full-steam-ahead to launch Changing the Game: Asian Pacific American Female Athletes as a Kickstarter project. She also shared that her new book's look and feel will be very similar to her previous best-seller, Asian Pacific American Heroes.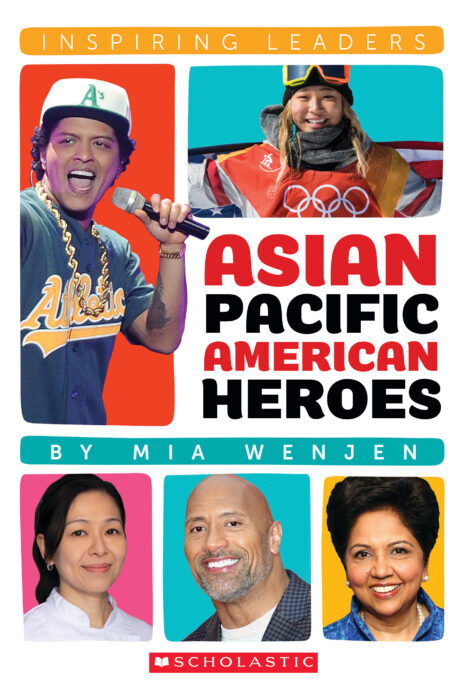 "In 2020, I wrote Asian Pacific American Heroes, which is currently sold through Scholastic. That was a work-for-hire project that I wrote for 22MediaWorks, a book packaging company that creates content from inception of an idea to final book — including all the editorial and design stages. Scholastic declined to acquire Changing the Game: Asian Pacific American Female Athletes because they planned to add another ethnicity to their series, Inspiring Leaders. This opened the door for me to get creative on how I want to market and publish my newest book. It's an exciting adventure!"
The Kickstarter Campaign for Changing the Game: Asian Pacific American Female Athletes begins on February 15, and Mia shared that she has woven in a very special way for supporters to help her non-profit, Multicultural Children's Book Day: a children's literacy initiative that she helped to create. Backers who would like to support her project and diversity in children's literature will have the option to use their dollars to get free copies of Changing the Game: Asian Pacific American Female Athletes into classrooms and libraries.
"Multicultural Children's Book Day is the initiative that I co-founded with Valarie Budayr in 2011. Since then, we worked tirelessly to supply deserving classrooms, schools, and teachers with new diverse books for their classrooms. As part of my Kickstarter Campaign, one of the many perks I offer Backers is the option to buy copies of my new books with the sole purpose of getting them to the teachers who have been on our waiting list. It's a win/win!"
To learn more about Mia, 22MediaWorks, and the upcoming Changing the Game: Asian Pacific American Female Athletes book, visit their Kickstarter Page HERE.
"Many, if not all, of the athletes in Changing the Game have overcome tremendous obstacles including poverty, racism, and injury to succeed. Some are so modest that they rarely talked about their achievements. I want readers to know about these 18 amazing women."
---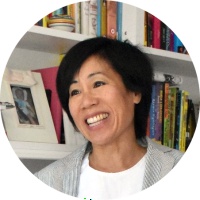 Mia Wenjen blogs on parenting, children's books, and education at Pragmatic Mom and is the co-creator of Multicultural Children's Book Day, a non-profit celebrating diversity in children's books.
She is also the co-founder of Aquent, a creative staffing agency specializing in digital and marketing talent with 37 locations around the world.
Mia's books include the picture book Sumo Joe (a Bank Street College Best Children's Book of the Year), Asian Pacific American Heroes, Best #OwnVoices Children's Books: My Favorite Diversity Books for Kids Aged 1-12 (a compendium of book reviews to find diversity books), How To Coach Girls (winner of IBPA Benjamin Franklin Silver Award™), and The Elusive Full Ride Scholarship: An Insider's Guide.
She lives in Boston with her husband, three kids, and Golden Retriever. Mia can be found online @PragmaticMom on Twitter, Instagram, Pinterest, and Facebook, and as Mia Wenjen on LinkedIn and YouTube.