**The posts I write might contain affiliate links or be written in collaboration with businesses or brands. Please see my disclosure policy for more information.**
It's hard for me to get my head around the fact that it has been 16 years since I created the blog known as Franticmommy.com. In those early years, my sole purpose was to create a place to hone my writing chops while also entertaining readers with my goofy parenting stories.
It seems like only yesterday that I was struggling to find my voice in my writing while being a good mom to two rugrats. I was also eyeball deep in full-time traditional employment, and the only time I could find to blog was at the bleary-eyed, hellishly early time of 5:00 a.m.
But I made it work.
Looking back on old blog posts is a little like looking at high school pictures of yourself; awkward and embarrassing, but bittersweet too. In their rough and shaky form, those old blog posts act as a great reminder of how far I have come as a writer.
Blog posts on this site started in 2007, but truth be told, I was already blogging on Blogger starting in 1997. I ended up deleting that blog and posts (they were pretty bad) and started fresh on WordPress as Franticmommy.com.
I dug back into my achives and found this announcement to the world that I was now officially a blogger on WordPress. I was A BIG DEAL (in my head).. I was hella-proud then, and I still am now.
Circa 2007: Hi everyone! Well, I've gone and done it! I've plunged headfirst into online blogging (something I never thought I'd do!).
So now, as I sit at my computer all setup and ready to go, all the witty stories and articles ideas I had in my head have gone vamoose! Brain fart I guess. Anyone who reads my profile can see I've spent the last five years up to my eyeballs in diapers, bottle, poop, fevers and cryin'. I love my kids more than anything in life. but my creative side which had been dormant for years, wants OUT!
So here I is! Ready to spread my wisdom in the form of weird humor!
As parents (especially Moms), we tend to revolve our whole worlds around our kids in those early years and lose ourselves. Not that that's bad. Your kids SHOULD be the center of the your universe, not living on the outskirts if it.
Needless to say, my thoughts, experience, focus, and priorities have changed over the last sixteen years. When I shifted to a full-time, work-from-home, freelancer, my expertise shifted away from "diapers, poop, fevers, and potty training," to helping other lady bosses rock their business empires.
If anything, this is proof that if you hang in there "just one more day," those "one more days" become weeks, months, and then years.
It's a blessing to have this online record of how far I've some and how much I've evolved.
I am one lucky lady.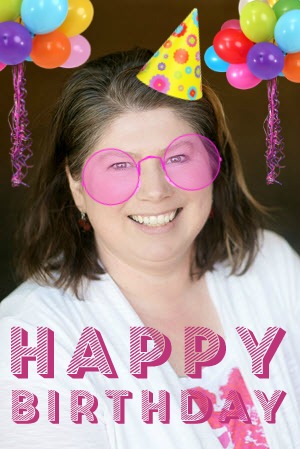 ---
Get the Nitty-Gritty on The Freelancer Life-More Resources to Help You Along Your Side Hustle Journey
MOM BOSSING
MOM BOSSING: The Freedom to Create the Business You Love is a book filled with personal stories, resources, support, wisdom, and encouragement from a solopreneur who has been in the trenches as a mom boss. This step-by-step guide shares the truth, fears, tears, and cheers of being a mom who is building a business empire on her own terms. If you are looking for a new career for the "second half of life," venturing into direct sales, rocking a home business, or dreaming of leaving a dead-end job, this book provides the building blocks needed to move forward with a healthy dose of humor authenticity. In many ways, this book could also sport the tagline of Building a LIFE on Your Own Terms.
I was lucky to have Becky Flansburg join us at Multicultural Children's Book Day when we first began our nonprofit. She was the "head elf" which meant she did everything from project management to help us get sponsorships. In the early years, we weren't able to keep her busy for more than a few months a year and even that was very part-time. Becky's contribution to the team helped us grow our nonprofit, and, in turn, we were able to keep her busier. Now, as a "mom boss," Becky is sharing her journey and her wisdom for moms who want to try solopreneurship.  It's particularly helpful for anyone who wants to become a VA (Virtual Assistant).~author and mompreneur, Mia Wenjen
Have you ever dreamed of working from home on your own terms instead of being confined to a corporate cubicle or windowless office? Have you ever dreamed of earning a steady and honest income while still having plenty of time for friends and family?
Lucky for you, it is all very possible. It's a life that I have successfully been living for over 12 years…and I can't imagine supporting my family (and following my dreams!) any other way.
Within the pages of this robust 90-page e-book and resource guide is the motherlode of excellent information about working from home (on your own terms) all rolled into a handy read-at-your-own pace guidebook.
Whether you are looking to pursue a career as a freelance writer, virtual assistant, graphic designer (and more) this Resource Guide will provide the insight, tools, guides, advice, and strategies that can apply to any freelance business. If you want the very basics of getting started without the benefit of support and coaching, this eBook is for you.
For anyone looking to start their freelance career, or up their game, this book is the perfect place to start. Jam-packed with actionable items and details about even handling unruly clients, well-meaning visitors, and kids while working from home – this book has it all! Highly recommended!~author and mompreneur, Carissa Andrews
For those who are contemplating the freelance lifestyle but need a guidebook with baby steps, this is your manifesto! Becky Flansburg shares her tips for balancing a freelance career with a family including the nuts and bolts such as the online tools she uses for networking and running her business. Becky is a gentle and realistic cheerleader for anyone who wants to work at home as a solopreneur.~Mia Wenjen
FREElance FREEdom is Available on Kindle
Available in Paperback on Amazon: mybook.to/FREElanceFREEdompprbk