**The posts I write might contain affiliate links or be written in collaboration with businesses or brands. Please see my disclosure policy for more information.**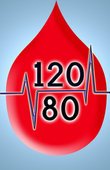 I have high B.P. Partly cuz I am "fluffy" and need to lose a few pounds…but mainly cuz I lived my life like a tightly coiled spring. I am a gnats butt from sky-rocking B.P most of the day (even on meds). The following is a surefire way to wind me up like a cheap toy;
1. Attempt to frantically type this blog before the voracious storm I hear coming, hits.
2. The voracious rainstorm itself (the wind starts a-blowin…I'm DONE)
3. Adding balloons to the mix when my two small children are involved (something about trying to juggle a purse, picnic cooler, two small hands and a stinking pair of balloons that dang near does me in everytime.
3.The loss of my cellphone. It's become like an appendage. I am naked without it. Oprah could be calling me as we speak and I just don't know where I left the damn thing)
4. My hubby KNOWING I lost my cell phone. Maybe cuz I do it so often. Let the heckling begin.
5. Having to wait 15 minutes in 80 degree heat for "horsey rides", only to have the horsey guy announce the horsey's need a 5 minute break. Not that I want to wear out the horsey's, it's just that this dude has no idea how lllooonnggggg five minutes is to a cranky three year old.
Ironically, all these things have happened already today. I am surprised I am still walking upright. But, as I type this sky is rumbling and the rain is coming. OH crud..there's that freaky wind. I am OUTTA HERE! TTFN!