**The posts I write might contain affiliate links or be written in collaboration with businesses or brands. Please see my disclosure policy for more information.**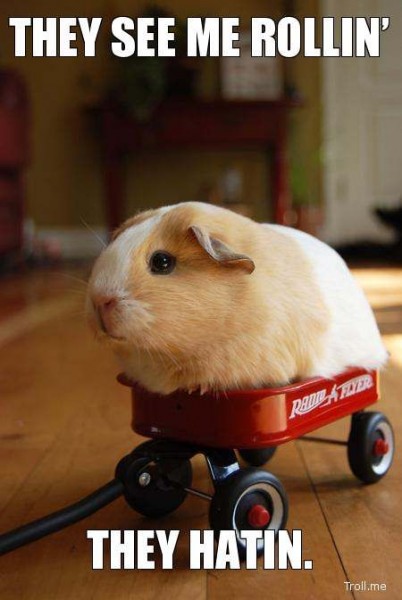 I think I am a pretty good driver. I've never hit anything (at high speeds, anyway) and there are no Whiskey Plates in my future.
I do know that my spousal unit thinks I am a more..umm… aggressive of a driver than I need to be, but hey, I get to where I need to go in a relatively very safe fashion.
Leave it to one of my kids to pee on my parade and upset my apple cart.
Date: August 2, 2010
Time: 5:30 p.m
Location: Just leaving Mickey Dee's (McDonald's) for a well earned french fry treat (well-earned because no one freaked out when it came time to leave the pool and made me wade in in my street clothes to retrieve their wailing little tails).
Passengers: Princess Sara and Prince Jakey D.
Driver: Moi
Jakey D: Mom?
Me: Yes honey
Jakey D: Did you ever have trouble with stuff when you went to driving school?
(pause)
Me: Um …. no (YES). Why do you ask?
Jakey D: Because you seem to hit curbs a lot when we turn corners.
Me: Um…OK…no, of course not. (Liar, Liar, Pants on FIRE!)
Jakey D: And I am wondering why you always yell "HANG ON TO YOUR STUFF!! when we turn a corner.
Me: "Er……."
Jakey D: "Is it because you are a bad turner?
Me: "Ummmm…."
Jakey D: "So, did you even finish driving class? Or did you just quit and buy a car anyway?"(ZINGER!).
Me: "Of course I finished flunked twice driving class. The teacher said I was the worst best student he ever had. He said I turned corners like there were magnets in my wheels and curb a pro. My parents were mad as HELL  thrilled when I passed flunked. Have you been talking to your Father about my driving again?"