**The posts I write might contain affiliate links or be written in collaboration with businesses or brands. Please see my disclosure policy for more information.**
I don't want my readers to think I am a psychotic cheeseball, but I really do admire the hell outta Scary Mommy.


She's raw and real, and her posts have a tendency to reach inside my head and make realize I.Have.Issues.
Plus her new blog design is HOT.
 She recently did this post called Saying WHEN.


This was a great post, give it a read if you have time. Once again she got in my head and made me go "hmmmmm". Here was my comment:
Thanks for being real. I feel better knowing it's not just ME. It used to be I was thrilled and full filled by volunteering and Chairing local projects. Two years later I am tired, drained and these "projects" don't seem to want to let me go. I love cheesy 80's movies and I guess I would liken my situation to Melanie Griffin in Working Girl. As I try to go down new paths, grow as a business woman, and work on a fledgling business (beside work full time and raise a family) my "old life" and these ANCHORS keep trying to pull me back in. Yes, the guilt is huge. A sense of Obligation is hanging over me like the Goodyear Blimp. But the reality is, my time with these projects/events is done. I need to keep my corner of the world all neat and tidy. Thanks for the post Jill.  I don't envy your position with Lucky, but I know it's the right thing to do. Good for you for having the balls to know when to say "when".
Is there something in YOUR life that needs a big, fat, "WHEN"??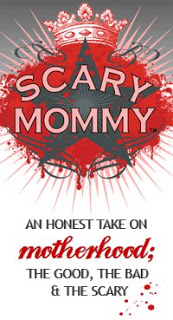 Never Miss a Poop Story. Subscribe HERE http://feeds.feedburner.com/blogspot/dpfZp