**The posts I write might contain affiliate links or be written in collaboration with businesses or brands. Please see my disclosure policy for more information.**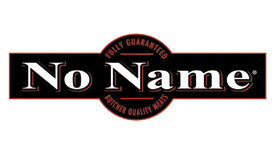 HEY
Anyone want to win some STEAK Stuff?
Liikkkkeeee… a big fat coupon for $5 off a juicy, succulent, oh-so "Big O" good…STEAK?
Awesome. You are at the right place.
BUT FIRST, I need to share some info with you (teaser!)
When I was first contacted by the No Name Steak company, I was over-the-moon excited.
Not just because the fam is hardcore carnivores, but because No Name Butcher Quality Meats is a Minnesota company. St Michael, MN to be exact.
It is a little known fact that the Kingdom of TIRED is indeed located in Minn-er-Sot-ER. Consider yourself edu-ma-cated.
Here's a little back-history about NNS: Over thirty-five years ago, in a small neighborhood butcher shop, a local butcher began selling delicious, hand-cut steaks. These steaks cooked up tender and juicy and, as rumor had it, tasted incredible. Word began to spread. When his customers asked the butcher what these steaks were called, he simply replied, "they don't have a name." Soon, people were coming from miles around to get the steaks with "No Name," and a legend was born.-from the No Name Steaks website

Truth-be-told, up until a few weeks ago, I had never tried No Name Steaks. Like..ever. WTF?
Thankfully, I am no longer a NNS virgin. I have tried their steaks, and also their pork and chicken. I.Am.Hooked. GOOD STUFF, y'all. Two-thumbs up. 
Even Uber Picky Spousal Unite declared "Hey, this stuff is really good."
I also like that they have quite an impressive list of products. You can give their list a nose-poke HERE. (p.s I am really diggin their website too. Very nice) I'm REALLY am anxious to try these: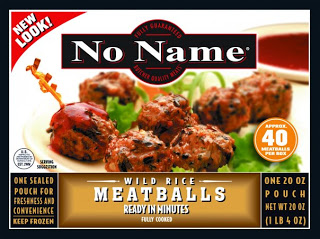 Wild rice and MEAT. Yummmmmmm. (It's a "Minnesota thing")
So...enough jaw-jackin. Want to win some stuff??? I have a $5 off any No Name products AND, this uber stylin No Name Steaks t-shirt. 


YES, there really is a t-shirt in there. I have one. It ROCKS. I am wearing mine to the audition of Real Housewives of The Kingdom of TIRED (stay tuned for more details on THAT).

Onward my friends.
THE DEETS: Since I am so full, fat, and happy on tasty meat, I will make it easy on everyone to enter. 
1. Subscribe to this fine piece of blogging Real Estate by plugging yer email in the designated spacey-things on my right sidebar. Comment that you did so along with your email addy.(subscriptions must be confirmed too, btw. Don't dick with me now. Do it right)
2. Head over to Facebook and give No Name Butcher Quality Meats a big ol wet LIKE. Comment here that you did, what name you used.

EXTRA ENTRIES:
Want to get real insanium in the cranium?? For an extra entry leave me your BEST no-more-than-4 ingredient summer meat grilling recipe. Did I mention it can only be 4 ingredients? We don't too crazy here at the Kingdom of TIRED. We can't. We're too tired.
Watch for your recipes to be included in my Mama Likes Meat! summer grilling contest. (stay tuned for more details on THAT 2)SEE, pretty painless 'eh? Winner will be chosen via Random.org on July 23rd, 2011. Winner will have 48 hours to respond. If need more rules and useless info, go here.
Otherwise, let's git er done. Good luck!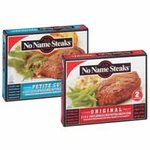 ps. Want No Name Steaks Coupons ASAP?? Go HERE and request their $1 off coupons!
P.S Franticmommy was compensated for this review