**The posts I write might contain affiliate links or be written in collaboration with businesses or brands. Please see my disclosure policy for more information.**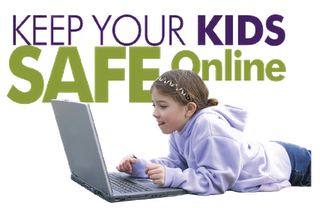 I read a statistic the other day that claimed 75% of today's kids
(in the 12-17 age group)
already have a Social Media Profile AND an iPhone.
That's all fine and dandy, but what concerns me is Cyberbullying and the boogie-main-under-the-bed, also known as Internet Predators. It used to be bullies were people you could see, but the newest variety of bully;the Cyberbully, uses the Internet as their sheild/playground of choice and parents don't always know their child is being bullied.


The real butt-clencher statistic would be, only 1 out of 10 kids will tell their parents there's a problem. One in ten! 


Our oldest is just now getting active on the Internet, and the reality is… I just can't always be there to see what he's doing. All it takes is for him to find You Tube, try to look up "Lego" but maybe accidental type "legs" and end up about two clicks from some sort of "naked nasty." It's insane what's readily accessible on the Internet these days.
So what's the answer? Well, in my opinion, there's two options. Ban him from the computer until he's about 40, or get some help.
I opted for "help." Then I found www.socialscanner.com. Social Scanner is a web-based monitoring tool that helps parents keep their kids safe by knowing their on-line activities. Using the current special of a FREE 60 day trial (use code mobsafety60) I signed up and so far really like what I see. 
As a parent you can track what sites your child is on, including email. It also helps you set time limits and filter sites that are complete no-nos. On their sister site http://www.mobsafety.com/ there's a cool MobSafety Ranger app for iPhones that can monitor their iPhone useage as well. You can also load this app for FREE during the month of September.
The free trial offer on Social Scanner ends September 30th as well so hurry!
REMEMBER: Have the conversation with them about Internet safety FIRST. Make sure your kids know the boundaries and expectations up front. And in case you were feeling a little weird about monitoring your child's on-line activities..it's not spying folks. It's about keeping your kid safe. Period.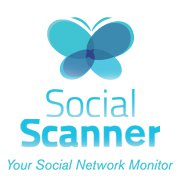 SocialScanner.com:
Social Media Monitoring for the Rest of Us socialscanner.com. 
The huge growth in social networking sites has created an increase in online threats such as cyber-bullying, sex predators, privacy concerns and reputation damaging pictures, video and text. SocialScanner monitors social…
Never Miss a Poop Story. Subscribe HERE http://feeds.feedburner.com/blogspot/dpfZp