**The posts I write might contain affiliate links or be written in collaboration with businesses or brands. Please see my disclosure policy for more information.**
I am all for paying for courses to improve your skills as a work-at-home-mom.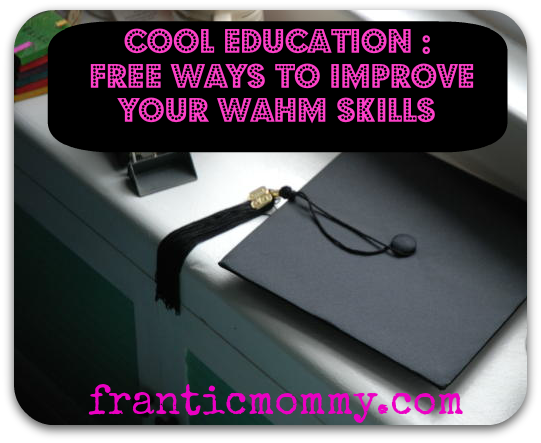 Some of the BEST courses I ever took I paid good $$ for….BUT the new skills and knowledge I gained is/was invaluable. Basically, they were worth every penny.
Many of these awesome trainings I found came to me first as a result of a free webinar. On-line gurus these days know the power of offering free information to build their lists and gain new followers. These FREE webinars and trainings are abundant on the Internet and the option to buy something from the host is there, but there's no pressure to do so. I will say many are worth the investment, but you need to be very selective about what you buy or you will find yourself overwhelmed and in the poor house.
With that in mind here's some hella-good free upcoming webinars and trainings that I have found (and signed up for). ENJOY!
Mom Mastery Summit ! This FREE online event will be held April 12-15, 2013.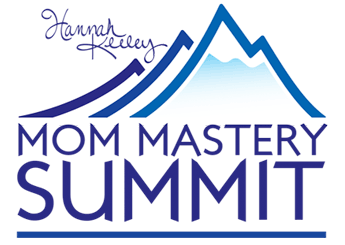 I honestly about croaked when I saw the line-up of gurus for this event. Ali Brown, Tosca Reno, creator of the bestselling Eat Clean series, The Flylady, Crystal Paine, the Money-Saving Mom, and MORE. Good stuff, grasshoppa.

Each day, there will be seven free online 50-minute workshops on a variety of topics from well-known speakers and authors. Plus, you'll get a free download or printable for each workshop you attend. REGISTER HERE.
Success Strategies for the Autism Spectrum-April 8-18th.
My friend Stephani McGirr from Nourishing Journey is hosting this amazing autism-related giveaway. I know this is not necessarily "business-related" but if you are a mom who's family has been touched by special needs, ADHD, or autism there really is some very good information here. Thirteen experts and service providers has compiled a list of some free gifts, tools, and programs that you really should check out. This event only goes until the 18th of April so HURRY. Register HERE for your free info.
"Marketing w/ Spirit: Simple Strategies to Massively Grow Your Business" April 15th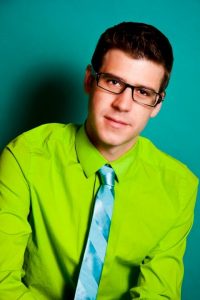 Michael Mapes is another good friend of mine who has helped me tremendously in the past. Michael works with "Heart-centered" or spiritual entreprenuers to help them focus on effectively market their business, without losing their integrity!
M

arket online w/

o

losing your integrity

Why most e-mail campaigns fail

How to really use social media

Secrets of Webinar marketing

FREE tools that will massively increase your results
Techniques to imme

diately begin

filling your client pipeline
Michael's free call will be held on April 15th, at 4:00 PM CST (5:00 ET), and just for signing up you will receive a guided meditation called "Awaken to Abundance." Register HERE.
A Chance to Learn All About Self-Publishing

Feel like you've got a book in you? Most people do. But what does it actually take to get published?
And once you do get your book out there — either through traditional or non-traditional means — how do you get people to buy it?
So here's the deal: You're invited to an exclusive live training event April 18 a 2:00 ET called "Secrets of Great Authors, Publishers, & Entrepreneurs" to learn from a stellar lineup of experts:
Guy Kawasaki, the author of ten books, many of which have been best-sellers, including Enchantment and most recently, APE: Author, Publisher, Entrepreneur
Danny Iny, creator of Firepole Marketing, and author of Engagement from Scratch!
Jeff Goins: Author and all-around-nice-guy.
CLAIM YOUR SPOT HERE.
How to Get More Facebook Fans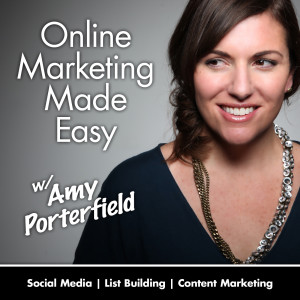 On this episode of the Online Marketing Made Easy Podcast, we are diving into Facebook Marketing. Specially, I'm going to give you three strategies that are working RIGHT NOW to attract more quality Facebook fans.
Why are Facebook fans important? Well there are a few reasons. First, when you grow a big community of loyal fans on Facebook, your chances of getting seen and heard inside Facebook increase. It's really just a numbers game.
Listen to your FREE class HERE.
Keep checking back for more information and links to free webinars and trainings. Remember, whatever new skill you learn as a VA or work-at-home-mom makes you more valuable to the people you work for!