**The posts I write might contain affiliate links or be written in collaboration with businesses or brands. Please see my disclosure policy for more information.**
It's Five Freebie Friday! What's that? Well, everyone loves Friday, everyone loves Freebies and 5 just makes the alliteration fun so why not!?!
If you like freebies, Thaleia from Something 2 Offer and Honey from Honey's Life  will be sharing their Favorite 5 Freebies and also offering a linky. Ebooks, printables, planners, you name it. If it involves teaching children, blogging helps or home & family, be sure and check out what freebie these two fabulous ladies are offering!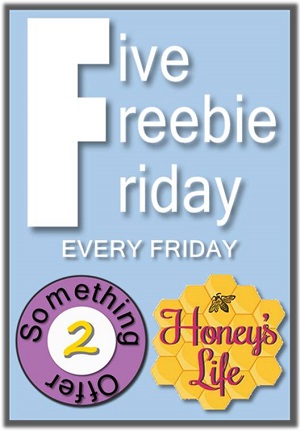 Here's a few I found this week.
from Northern Cheapskate: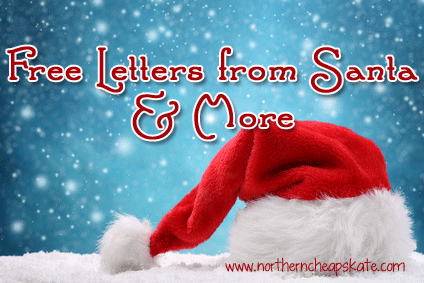 Send a free phone call from Santa with Christmas Dialer.
Track Santa as he delivers presents to good boys and girls on Christmas Eve with the Official NORAD Santa Tracker.
Create a free personalized Santa video for your kids.  They'll be amazed that Santa is talking to them!
Download Christmas Worksheets for Santa's Little Helpers from School Sparks.  This free collection offers printable Christmas-themed worksheets to help children improve their handwriting, practice following directions, and match letters to the sounds they make. The e-book also has more than 10 Christmas math worksheets to help kids practice counting, sorting, graphing and creating patterns.
Choose up to 5 friends or family and Elf Yourself!  Then be sure to get your free Elf Yourself Calendar at OfficeMax.
I love it when people share their family traditions for the holidays and Jump Into a Book founder Valarie Budayr has done just that. As a free gift to her readers, Valarie is offering this really cool and fun Celebrating a Santa Lucia Christmas activity guide. Santa Lucia is a Swedish holiday intended to bring hope, warmth and light to the darkest, coldest time of the year.  Valarie have taken all of her favorite recipes, activities and books that celebrate this event, along with the history of Santa Lucia as well, and created a very special color pdf for the holiday season. If you like teaching your children about culture and international holidays, this gorgeous free guide is a must!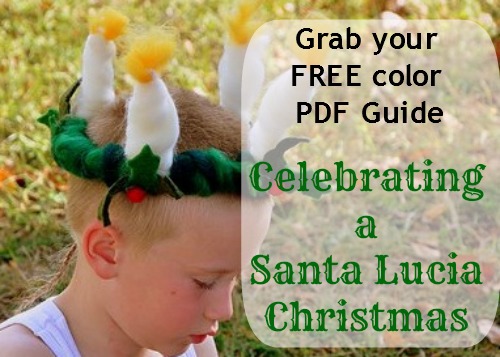 BONUS FREEBIE!
Looking to make a career change and gain some freedom in 2014? Check out this Virtual Assistant Starter Kit!