**The posts I write might contain affiliate links or be written in collaboration with businesses or brands. Please see my disclosure policy for more information.**
Might a Stay-Cation be Just What You Need?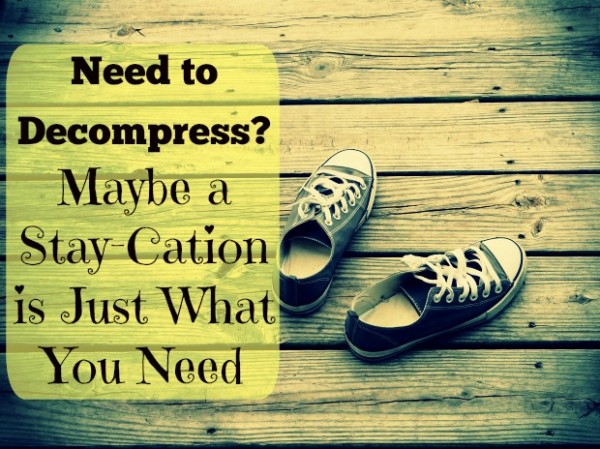 With the rigmarole of everyday life, actually getting to relax when you get time off is more important than ever. Unfortunately, it has become more and more difficult for people to unplug and detach themselves from stress, given the connectivity modern life seems to demand.
To find the happy medium between getting a break you deserve and the work you can't leave behind, many individuals have taken to turning their vacations into stay-cations, where all of the planning and travel stress from a vacation is removed, and you can simply enjoy being where you are. One of the best ways to enjoy a stay-cation is a backyard on a warm summer day.
If you're lucky enough to have the space, get outside and enjoy the simpler things around your life for a day or two! For those with decks, porches, or large backyards, investing in a patio set can help you decompress and maximize the enjoyment of your personal time. In mornings, something as simple as the paper and hot coffee can help you relax while the world wakes up around you. Or, you could sleep in, and after getting up, enjoy a brunch picnic, get in some light reading, or tend to your gardens!
Another option is treating yourself to a delicious barbecued dinner, enjoyed with friends and family as the sun sets, and keeping cozy with a campfire as the stars come out.
When we try to get away from life's stress, it sometimes creates even more. Taking a step back and enjoying what you already have could be just what you needed to clear your head.
—
Article submitted by The Foam Factory, an online source for outdoor foam and deck and patio seating. These durable products hold up to the environment and keep you comfortable.
**Franticmommy was compensated for this post.