**The posts I write might contain affiliate links or be written in collaboration with businesses or brands. Please see my disclosure policy for more information.**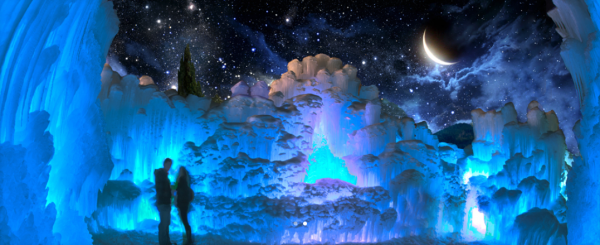 The Minnesota Ice Castle in Eden Prairie is one of only four of these uniquely crafted ice sculptures in the United States and what's uber amazing about the castle is that it's all crafted by hand.  Over the year, the team of "ice farmers" grows 5,000 icicles per day and when winter hits, the castles get constructed in four selected states around the nation and this year Minnesota was chosen!
This year's Ice Castle is located in Miller Park off Eden Prairie Drive just south of 494. This breathtaking ice castle is top-to-bottom ice, including the footing, bridges, tunnels, walls, benches and slide. It REALLY comes to life after dark when the lights come and from what I understand, its a site to behold.
Ticket prices for the Ice Castles can be purchased online  and can be scanned on your mobile device or printed out.
Monday-Thursday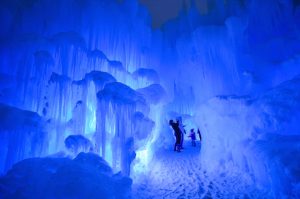 Free (under 3)
$6.95 (ages 4-11)
$9.95 (ages 12+)
Friday-Sunday
Free (under 3)
$8.95 (ages 4-11)
$12.95 (ages 12+)
IF, you are military personnel AND you are looking for something to do today, you are in luck!
Military and Public Safety Day
"We appreciate all that military and public safety have done for this country. You are invited to explore through the icy archways, tunnels, and caverns at Ice Castles in Eden Prairie this Sunday March 1, 2015.
Free admission will be offered to any active or retired military or public service personnel with a safety ID.  The complimentary admission applies only to the active or retired service person."
IF I can get my crew healthy FINALLY #ColdAndFluSeasonFromHell we will go this coming weekend which is also their last weekend (March 7th).
Go explore and enjoy!
***This is not a compensated blog post. Our family was given complimentary tickets to Ice Castles, MN in exchange for sharing this give away with readers.