**The posts I write might contain affiliate links or be written in collaboration with businesses or brands. Please see my disclosure policy for more information.**
One of the MANY things I love about being the Project Manager for Multicultural Children's Book Day (coming 1/27/16) is getting a landslide of simply amazing books to read, review and aprove during the three months leading up to the event.
It's like Christmas every day when I go to my PO Box. 🙂
This uptick in books is made even sweeter when I come across books/authors from my home state of Minnesota and Lehman Riley from Papa Lemon Books is one such example.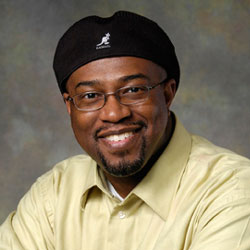 Lehman Riley is a children's book author based in Minneapolis, Minnesota whose business tagline is "Climb Aboard Our Multicultural Adventures Through History!"
His Papa Lemon Book business was formed in July 2004 and there are 6 Papa Lemon Books in print. Lehman shared that the goal of his unique series books is to make multicultural history FUN for all children. He even visits schools to help students learn about the creation of a book and discuss the importance of family, especially, grandparents.
This multi-cultural children's series book features African American grandfather, Papa Lemon, as a positive role model for young readers. Through his history-based adventures, Papa Lemon teaches kids children about our great country's diverse history with the use of his magical train.
In real-life Papa Lemon is Lehman's grandfather who passed away in 1973, but whose memory and inspiration remain strong even to this day.
"The Adventures of Papa Lemon's Little Wanderers" series book titles are as follows:
Book 1 Meeting Dr. Martin Luther King
Book 2 The Dangerous Escape From Slavery
Book 3 World War 2, The Navajo Wind Talkers
Book 4 The Life of Babe Didrikson
Book 5 The California Gold Rush
Book 6   Dr. Daniel Williams and the First Successful Heart Surgery
My 12-year-old latched on to the Navajo Wind Talkers (he is deeply interested in WW1 and WW2 info) and really liked it.
Another thing I really appreciated about the Papa Lemon website is the supporting information like games, color pages and even a chance to be a part of the Little Wanders Club.
I think any time parents can use fun things like book extensions (crafts, games, recipes or activities) it helps not only bring the story alive…but gets kids excited about reading as well.
For teachers, Papa Lemon Books also has a study guide for each book-yet another bonus that helps kids learn and bring history to life.
I noticed that my 9 year-old daughter just snitched the Papa Lemon Gold Rush book….I am excited to see what she thinks of this awesome series 🙂
Lehman Riley and currently resides in Minneapolis, Minnesota with his wife Tracy and his four children, DuVale, Nareece, Andrea, and Tianna. Visit the Papa Lemon Books website here.

–
It's not too late to sign up as a review blogger for Multicultural Children's Book Day! We have a plethora of simply amazing diversity children's authors who are offering up a free book to bloggers who would like to do a review in honor of this January 27, 2016 online event!
The deadline to sign up is December 31st and we still have a few spots left. This is great way for bloggers to get involved in an important national initiative and gain new visitors to their site! All participating bloggers will be invited to add their book review to a Huge Linky on 1/27/16 that will ultimately become a valued resource for parents, teachers and librarians. Sign up ASAP!