**The posts I write might contain affiliate links or be written in collaboration with businesses or brands. Please see my disclosure policy for more information.**
Soooooo many beautiful books have come across my desk in honor of Multicultural Children's Book Day. One of those books, the kind of book that makes you stop and touch the pages reverently like a precious keepsake, is
The Prayer Mitten
by Daryl OConnell.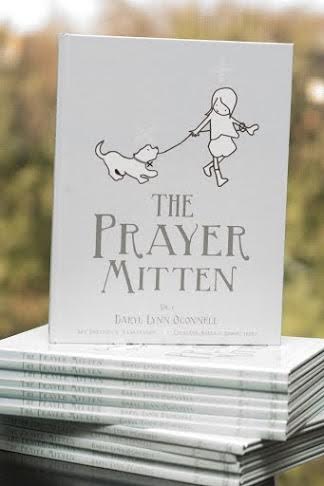 From Ecuador to America, children love the interactive book The Prayer Mitten.  The characters, Carleigh and her pup Mickey cross all boarders and the mitten is a symbol of hope, inspiration and positive meaning no matter who you are.
Children in Ecuador
Ecuador Class room of students
Photo: Young American Readers
This book is for every culture. It has been created to help children everywhere find not only themselves but build a relationship of hope and faith. Now more than ever, children of all races and ethnicities need encouragement and messages of strength. Most of all the book brings an interactive, inspirational message to children and adults who share in the process of reading with teaching a positive action.
The characters Carleigh and Mickey are minorities in a different sense. They represent all children who are innocent, they are role models, ones who need to be encouraged while incorporating an inspiring positive message and experience.  We feel our book is one of the most multicultural and diverse books on the market. We do not see just one color, we see EVERY color and we intend to deliver our message with inspiration and acceptance.
My Take Away: Yes, I love this book! There is a very sweet complimentary Prayer Mitten included with this book too so you and your Little can create your own tradition.
A Note from Author Daryl: The Mitten is soft, it's shiny and it glows. I can't wait for each pair of little hands to slide in their mitten and experience first prayers or first conversations with God. Not only do the Mittens shine in the light but so does the idea of children saying their first prayers.
Darly also has a brand new book coming out entitled
Everybody "Every Body."
She co-authored this book with her daughter Carleigh who was the target of negative graffiti about her figure. Her response to the graffiti went viral all over the world. The book addresses positive body image and acceptance of how others are made. I REALLY want to read this one next. I think this will be an incredibly important books for my 10 year-old daughter, Sara, to read.
**some of these links are affiliate links
The Scoop on MCCBD2016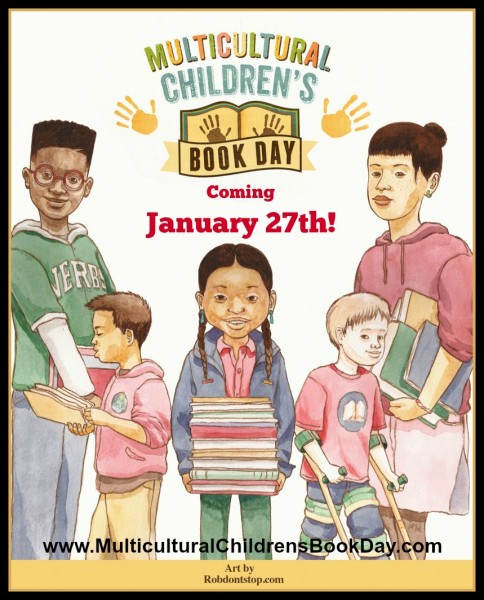 The mission of Multicultural Children's Book Day is to spread the word and raise awareness about the importance of diversity in children's literature. Our young readers need to see themselves within the pages of a book and experience other cultures, languages, traditions and religions within the pages of a book. We encourage readers, parents, teachers, caregivers and librarians to follow along the fun book reviews, author visits, event details, a multicultural children's book linky and via our hashtag (#ReadYourWorld) on Twitter and other social media.
This event has many really amazing sponsors and it has been such a delight to work with them all. One of our Honorary Sponsors is The Junior Library Guild who was kind enough to donate 200 hardcover and library-quality children's books for our Classroom Reading Challenge . This very special offering from MCCBD offers teachers and classrooms the chance to (very easily) earn a free hardcover multicultural children's book for their classroom library.
SPONSORS for Multicultural Children's Book Day 2016
Platinum: Wisdom Tales Press * StoryQuest Books*Lil Libros
Gold: Author Tori Nighthawk*Candlewick Press,* Bharat Babies
Silver: Lee and Low Books*Chronicle Books*Capstone Young Readers T
Tuttle Publishing ,NY Media Works, LLC/KidLit TV,China Institute.org
Bronze: Pomelo Books* Author Jacqueline Woodson*Papa Lemon Books* Goosebottom Books*Author Gleeson Rebello*ShoutMouse Press*Author Mahvash Shahegh*Live Oak Media
Multicultural Children's Book Day also has amazing Co-Host and you can us the links below or view them here.
All Done Monkey, Crafty Moms Share,Educators Spin on it,Growing Book by Book,Imagination Soup,I'm Not the Nanny,InCultural Parent, Kid World Citizen,Mama Smiles,Multicultural Kid Blogs,Spanish Playground
[ez_box title="Twitter Party!" color="orange"]
Join us on Jan 27th, 9pm EST for Multicultural Children's Book Day Twitter Party! During this massive kidlit book
giveaway lucky tweeters and party-goers can win one of 12 multicultural book bundles! Look for Hashtag: #ReadYourWorld
[/ez_box]