**The posts I write might contain affiliate links or be written in collaboration with businesses or brands. Please see my disclosure policy for more information.**
As our busy lives get busier, we are continually on the look-out for the "work-around," or anything that can make our already packed schedules and lives flow smoother. Oftentimes, these work-arounds, short-cuts and time-savers come in the form of apps for mobile devices. Here are 4that can potentially increase your productivity in the coming months:
Hootsuite: By now, many of you may have already heard of (or are even using) Hootsuite as a streamlined way to monitor and schedule social media feeds in one tidy place. But did you know Hootsuite is also a great place to respond to retweets, mentions and even monitor your favorite hashtag? Other not-so-known- uses for Hootsuite include using this tool to follow Twitter parties, post to specific LinkedIn Groups and even post to their Google+ accounts. A basic account from Hootsuite allows users to monitor and schedule up to three social media channels while the Pro version allows for up to 100.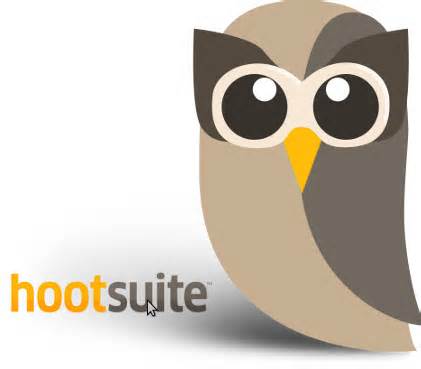 CamCard: Camcard is a business card scanner and filer that gives users a neater alternative to shuffling through piles of other people's business cards. This handy app works to capture business card information, and all the contact information, quickly & accurately to smartphones. This app provides users with a paperless way to manage their business cards along with option of adding notes, setting reminders, quickly searching, tagging and sharing cards. Camcard has both a free and paid version.
Clear: Clear is a great app for those who live and breathe via checklists. This app offers users robust to-do and reminders that ensures they stay focused and on what matters. This app is swipe-friendly, intuitive and designed with a simple set of interactive checklists and reminders. Shades and colors of tiles are based on task priority, the darker the coloring the more urgent the task. Available at the App Store for $4.99 for iPhone, iPad & iPod touch, or at the Mac App Store for $9.99.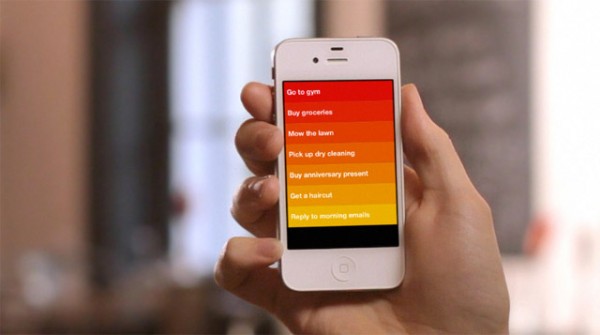 FindMeCoffee: Sometimes, energy equals productivity and all we want to be able move forward in our day is a ginormous and steaming cup of coffee. This fun and free app directs those longing for some revitalizing caffeine to local coffee shops or chains like Starbucks or Caribou Coffee. Available for Windows 8, iOS, Android, Amazon Kindle, Windows Phone 8 and BlackBerry 10.
BONUS TOOL (and this is a personal fav of mine 🙂
If you are a business professional, blogger, freelance writer or simply someone who wants better control of their life, you really should consider Trello.
The sweet thing about Trello is not only does it get the job done…it is FREE. The program may be free, but my ebook and guide, Eliminate Overwhelm and Stay Organized with Trello can help speed your learning curve and get your biz on the way to planning and organizing your time and projects quicker. And we all know an organized business is also a more profitable one.

Trello Nurtures our "List Making" Desires: Trello is made up of "Boards" and each of your Boards can represent a client, event, or project. Within your Boards you have Cards and these Cards are where you list tasks or projects. These Cards also have useful options like Checklists, Notes, Attach Files and Due Dates. You can also assign these Cards( tasks) to certain members of your team and watch the progression from To Do, to Doing, to Done in real time.
The bottom line is; Trello keep you on task, eliminates unhappy customers, and also helps avoid confusion. All of which results in happy clients and more $$ in your pocket. My Eliminate Overwhelm and Stay Organized with Trello is only A BUCK ($1.00) right now! Click here and get your biz on the road to being the organized and productive entity it needs to be!