**The posts I write might contain affiliate links or be written in collaboration with businesses or brands. Please see my disclosure policy for more information.**
It's been a llllooonnnggg week. I think I lost a chunk of brain cells around Tuesday…for sure by Wednesday. BUT today is a new day and even my worst day at home is better than my best day when I worked 9-5 for The Man.
Is it luck? Nope, it's good planning and a few non negotiable that keep my biz humming along and moving forward. Here are a Coupla Ninja Tips to Ensure You Stay Sane (and Successful) while rocking the work-from-home-life.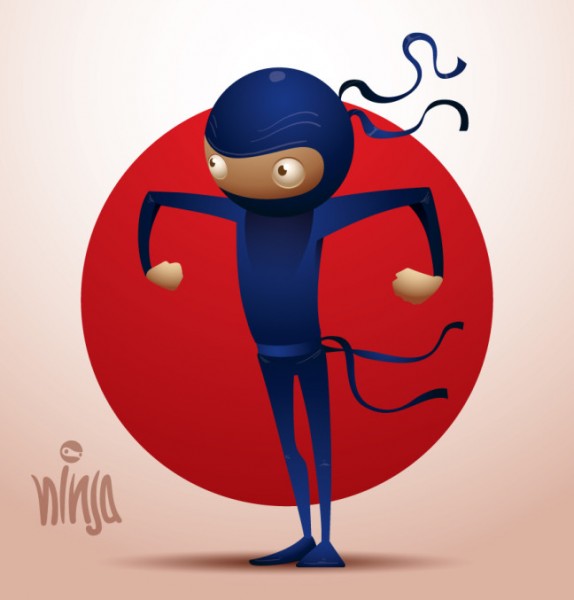 1. Plan Your Work: Work Your Plan:
Take Your Business' Temperature Often: What is it you are doing right? What is not working. Is this client the best for my business? Before you spend months floundering along only to find you left money on the day ( a low paying client, or time wasted on a "fun" project that did not generate income) take a hard look at your business and it's processes monthly. Do you know how much you make a day…on any given day.
2. Remember to Never Forget the Client is #1:
I am not saying to be at their beck-and-call 24/7, but I am saying be available, and be problem-solver. If a client says "I need help with ______" and your response is "sorry, I don't know how to do_____" and leave it at that…EPIC.FAIL.  I prefer to never give my clients a reason to look elsewhere for help. Instead say, "I'll check into it"  and then Google or ask another mompreneur for help and guidance.
3.Multiple Streams of income:
As a VA or freelancer, you are somewhat limited by the number of hours in the day, but there are ways around this. Even when one portion of my business makes me want to snatch myself bald, I know I have several others humming along and makes money. My advice is to cultivate those multiple streams and be prospecting for new clients, affiliate and income even when you are losing-your-mind-busy.
4. Know when to fold 'em and know when to hold 'em: I recently had to step aside from client work with a particular client of mine. The micro=managing was making me insane and I could not ignore the fact my internal gut radar (a.k.a The Shady Meter) clanged loudly every time I worked with the person. To add a degree of difficulty to the situation, it was right before Christmas. I really needed to dig deep, put aside the "but you need to $$" voices in my head and set away gracefully from this client. It was hard. It hurt. BUT, when one door closes=another opens and usually that one is a MUCH better door.
–
Frustrated because maybe you are just starting out with your blog, but you want to earn $$ like the big guys? Here's a super affordable answer to your prayers.
Carol Tice is the creator of Make a Living Writing site and she is a wealth of info. Carol just came out with a new e-book called, Small Blog, BIG INCOME and it is a treasure trove of amazing blogging info that will help small to mid-sized bloggers make money with their site.
In the SMALL BLOG, BIG INCOME ebook, Carol lays out the exact step-by-step formula she used to launch and build her Make a Living Writing blog, which now earns multi-six figures each year.
This ebook is VERY good information for those of us in the blogosphere who have small to modest readerships. And it reinforced the fact that it IS possible to
make money with your blog
even if you are just starting out. SO, if you have a blog, or are toying with the idea of starting one, grab
Small Blog, BIG INCOME
while it's still at the "launch price" of $6.99. Carol has other excellent programs of e-books as well.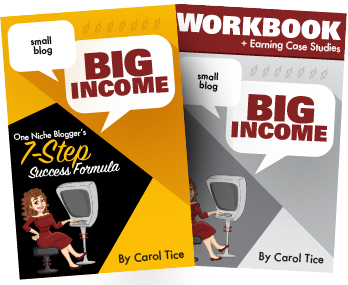 Grab your copy of this ebook during the
launch week sale
ASAP. Even if you are not blogging yet, I'd grab this and keep it handy for future reference. Yeah, it's that good.
Click here
for instant access and start earning ASAP!
More Resources to Help You Along Your Side Hustle Journey
MOM BOSSING
MOM BOSSING: The Freedom to Create the Business You Love is a book filled with personal stories, resources, support, wisdom, and encouragement from a solopreneur who has been in the trenches as a mom boss. This step-by-step guide shares the truth, fears, tears, and cheers of being a mom who is building a business empire on her own terms. If you are looking for a new career for the "second half of life," venturing into direct sales, rocking a home business, or dreaming of leaving a dead-end job, this book provides the building blocks needed to move forward with a healthy dose of humor authenticity. In many ways, this book could also sport the tagline of Building a LIFE on Your Own Terms.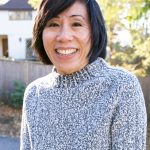 I was lucky to have Becky Flansburg join us at Multicultural Children's Book Day when we first began our nonprofit. She was the "head elf" which meant she did everything from project management to help us get sponsorships. In the early years, we weren't able to keep her busy for more than a few months a year and even that was very part-time. Becky's contribution to the team helped us grow our nonprofit, and, in turn, we were able to keep her busier. Now, as a "mom boss," Becky is sharing her journey and her wisdom for moms who want to try solopreneurship.  It's particularly helpful for anyone who wants to become a VA (Virtual Assistant).~author and mompreneur, Mia Wenjen
Also available on IndieBound.com.
Have you ever dreamed of working from home on your own terms instead of being confined to a corporate cubicle or windowless office? Have you ever dreamed of earning a steady and honest income while still having plenty of time for friends and family?
Lucky for you, it is all very possible. It's a life that I have successfully been living for over 7 years…and I can't imagine supporting my family (and following my dreams!) any other way.
Within the pages of this robust 90-page e-book and resource guide is the motherlode of excellent information about working from home (on your own terms) all rolled into a handy read-at-your-own pace guidebook.
Whether you are looking to pursue a career as a freelance writer, virtual assistant, graphic designer (and more) this Resource Guide will provide the insight, tools, guides, advice, and strategies that can apply to any freelance business. If you want the very basics of getting started without the benefit of support and coaching, this eBook is for you.
For anyone looking to start their freelance career, or up their game, this book is the perfect place to start. Jam-packed with actionable items and details about even handling unruly clients, well-meaning visitors, and kids while working from home – this book has it all! Highly recommended!~author and mompreneur, Carissa Andrews
For those who are contemplating the freelance lifestyle but need a guidebook with baby steps, this is your manifesto! Becky Flansburg shares her tips for balancing a freelance career with a family including the nuts and bolts such as the online tools she uses for networking and running her business. Becky is a gentle and realistic cheerleader for anyone who wants to work at home as a solopreneur.~Mia Wenjen
FREElance FREEdom is Available on Kindle
Also available on IndieBound.com.
Available in Paperback on Amazon: mybook.to/FREElanceFREEdompprbk