**The posts I write might contain affiliate links or be written in collaboration with businesses or brands. Please see my disclosure policy for more information.**
Are you like me? I mean, do you believe, deep in your heart, that you can have a soul-full life, a success-full biz, and do a lot of good for the world in the process?
Every year I seek, pay, listen, learn and seek some more; trying to find that mentor that clicks with the way I think, what I want to achieve, and teaches in a way my wee brain can understand.
Over the years, I located a few that I thought would resonate with me…but they all seem to fall short (or I just got bored).
I absolutely believe that my time, my shining year, will be 2016. There are soooo many things falling into place and I feel like my business has reached that "tipping point" that I have been craving.  And good news: I found someone who's showing me exactly how to make it happen.
That "someone" is super-savvy Australian Mermaid Goddess, Leonie Dawson. Leonie has created something that's changing the lives and businesses of SO many women around the world in a way that's never been seen before.
If you don't know Leonie, let me give you a few quick deets about her:
She's a woman who really walks her talk. She's managed to create a million dollar company, she works a few hours a day, spending loads of time playing with her family + making art + living a really full life. And, like me, she believes in making this world an amazing place by giving generously to causes she believes in.
I really resonate with Leonie, and I think you will too. Plus, she knows her stuff when it comes to business!
Leonie created the Amazing Biz and Life Academy, which gives you over $3800 (holey smoley) of business and marketing programs to create a powerful and profitable business, zen-your-mind meditations, creativity, spirituality, home and health e-courses to help you live your best life yet. It is a complete toolkit for transforming whatever part of your biz or life you want to focus on.
I know you're probably thinking that you don't have time for more information, but here's the great thing: you get a full year of membership at the Academy for a really low price, so you can pop in and check out the materials whenever you want to, on your own schedule. The Academy is more than just one single program – it gives you access to a huge range of my products and programs to help you transform + shine in every single area of your life and business.
So whether you want to spend a couple of hours working on your biz in the middle of the day, or you want to grab just five minutes of time to listen to a meditation while you hold your snoozing babe in your arms, the Academy accommodates your life and schedule.
Do you dream of turning your soulful + creative gifts into a wildly abundant business?
Do you want time with your family, your friends, the rest of your full life?
Do you want to go BIG in the world… without giving up your heart, your soul, your time?
Do you want a life of freedom + balance?
There's a ton of info about the Academy and Leonie available at the link above. I hope you'll check it out. And if you're in the mood to be totally inspired + motivated, definitely check out the "Success Stories" tab on that page. The things the Academy members are accomplishing! Reading about other peoples' successes always lights me up. I bet you'll feel the same way when you read them.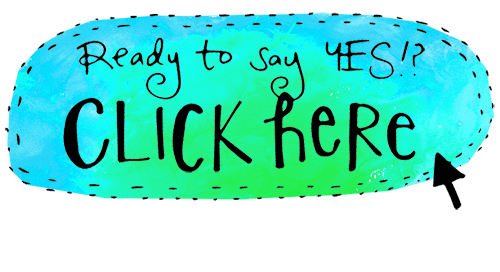 Cheers,
Me
P.S. Investing in education and learning from someone who's done what you want to do is the best way to make your dreams come true. Leonie is one of those women who can really teach you how to make it happen, in a completely heart-centered, open-book, "let's change the world for real" kind of way.