**The posts I write might contain affiliate links or be written in collaboration with businesses or brands. Please see my disclosure policy for more information.**
It's a One Day FLASH SALE from BlueHost! Get web hosting at the killer rate of only $2.95/mo for 12 months.*
BlueHost Website Hosting: All businesses need a "homebase" or a website where clients can learn more about you and contact you there for services as well. BlueHost Website hosting is also where you buy domain names, ideal for any type of site. BlueHost also makes it sure seamless and easy to start a WP.org blog. You can buy your domain name, buy hosting, start your WordPress blog and even have a matching email address in place in less than an hour.  A very reliable service, the BlueHost customer service ninjas have saved my bacon on many occasion. I've used both GoDaddy and HostGator and I much prefer BlueHost.
P.S The customer support is amaze-balls and they've helped me out of a jam on more than one occasion.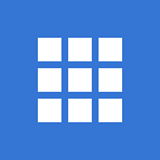 Starting at $7.99 -$3.95/month hosting with BlueHost
FREE Domain
FREE Site Builders
1-Click WordPress Install
24/7 Support
Typically there is an intro deal going from time to time where new customers can get started with their basic hosting package for $3.99 per month. The company allows you to purchase any of the plans on offer for any duration of time. You may opt to go for a 3 months plan, 6 months, a year, 2 years or even three years.
BUT…right now…on this very moment on the 9th day of August, 2016…you can jump on board and get web hosting at the killer rate of only $2.95/mo for 12 months.* But this amazing discount will be available for one day only. For REalZ. Go here to learn more or simply take the first step in locking in an important tool (your website and domain name) in your business' success. 🙂
*Promotional pricing is for first term only. Regular rates apply upon renewal.
*This link is an affiliate link. That means; if you click through and buy, I get a teeny tiny commission 🙂