**The posts I write might contain affiliate links or be written in collaboration with businesses or brands. Please see my disclosure policy for more information.**
Thaleia Maher from Something2Offer and I have joined forces to co-create a series this month called What it Takes to Be a Virtual Assistant. She and I have had so many valuable discussions about being virtual assistants and working from home that we decided to get serious about this topic and create something that will really help readers understand what a VA is, and move forward in their quest to become one.
These are just a few things we will be covering on Franticmommy, and Thaleia's Something2Offer blog:
If you desire to become a virtual assistant, you might initially believe that you can do everything. Being everything to everyone and anyone is not the best way to run your virtual assistant business. Getting started as a virtual assistant means being your own boss, and being a business owner. If you want to be successful you have to let go of the desire to be everything to everyone. When new VA's have an administrative assistant or secretarial background it's not uncommon to try to recreate this administrative quality from home.  But, you'll actually earn more money if you pick a niche.
The fact is, in the VA world, picking a smaller area to concentrate on, and specific tasks that you will perform will make your virtual assistant business stronger. When you know what your niche is, you can then study who your target market is. Once you know these two things you can focus all your marketing efforts toward finding your ideal clients. Having ideal clients who value your contribution is imperative to your happiness, financial and otherwise. So, how do you pick your niche as a virtual assistant?
* Analyze your skill set — What do you know how to do? If you've worked at a lot of as an administrative assistant you have certain skills such as answering phones, dealing with customers, checking email, organizing mail, typing letters and other general tasks. Write down everything you can do at an expert level because you will not have assistance from anyone when you're at home, so you need to know how to do tasks very well.
* Choose your market — You've picked your skills, now you need to pick your market. Performing these tasks might be enjoyable for one group of people and not so much for another group of people. Your market might be Authors, Bloggers, Coaches or Realtors. It's your choice. You can be very specific about who your market is down to their sex, income, and title. Knowing who you want to work with will help tremendously with the next step. Personally, I love working with small business folks and magazine. Thaleia really rocks it with her services for authors of all genres.
* Choose your market's needs — Match up your skills to the needs of your market. If you work with realtors. what tasks do they need done that you can do from home, that fits a specific niche? Study all you can about the particular market so that you can ensure to offer the tasks and assistance they truly need from you. Remember, you can't and shouldn't try to serve every last need, but a specific set of needs.
* Choose your services — Write down all services that go along with your skills. Then, group these into complementary task groups; throw out anything that doesn't relate to one of the groups you've created. For example Article Posting, Blog Posting, Keyword Research, Content Calendar Management, and Newsletter Posting. These are all complementary skills that go together that you can easily offer in a package of services.
Be sure and check out Thaleia's posts HERE and HERE as well since we are doing this series in tandem. If you have any specific thoughts, comments, or questions, please leave them in the comment box below. We want to know what YOU are wondering about and what you need to know to start Rockin The VA Life?
 Connect with Thaleia's  on  Twitter* Facebook*Blog Instagram Pinterest S2O Virtual Service
 Franticmommy BONUSES:
Connect with ME on Twitter, Instagram, Pinterest and Facebook
Tons of "getting started" info from what kind of gear will you need to where are the best places to find clients. Did I mention it was free?
More Resources for your Side Hustle Journey
MOM BOSSING
MOM BOSSING: The Freedom to Create the Business You Love is a book filled with personal stories, resources, support, wisdom, and encouragement from a solopreneur who has been in the trenches as a mom boss. This step-by-step guide shares the truth, fears, tears, and cheers of being a mom who is building a business empire on her own terms. If you are looking for a new career for the "second half of life," venturing into direct sales, rocking a home business, or dreaming of leaving a dead-end job, this book provides the building blocks needed to move forward with a healthy dose of humor authenticity. In many ways, this book could also sport the tagline of Building a LIFE on Your Own Terms.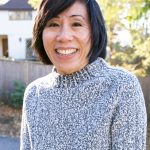 I was lucky to have Becky Flansburg join us at Multicultural Children's Book Day when we first began our nonprofit. She was the "head elf" which meant she did everything from project management to help us get sponsorships. In the early years, we weren't able to keep her busy for more than a few months a year and even that was very part-time. Becky's contribution to the team helped us grow our nonprofit, and, in turn, we were able to keep her busier. Now, as a "mom boss," Becky is sharing her journey and her wisdom for moms who want to try solopreneurship.  It's particularly helpful for anyone who wants to become a VA (Virtual Assistant).~author and mompreneur, Mia Wenjen
Also available on IndieBound.com.
Have you ever dreamed of working from home on your own terms instead of being confined to a corporate cubicle or windowless office? Have you ever dreamed of earning a steady and honest income while still having plenty of time for friends and family?
Lucky for you, it is all very possible. It's a life that I have successfully been living for over 9 years…and I can't imagine supporting my family (and following my dreams!) any other way.
Within the pages of this robust 90-page e-book and resource guide is the motherlode of excellent information about working from home (on your own terms) all rolled into a handy read-at-your-own pace guidebook.
Whether you are looking to pursue a career as a freelance writer, virtual assistant, graphic designer (and more) this Resource Guide will provide the insight, tools, guides, advice, and strategies that can apply to any freelance business. If you want the very basics of getting started without the benefit of support and coaching, this eBook is for you.
For anyone looking to start their freelance career, or up their game, this book is the perfect place to start. Jam-packed with actionable items and details about even handling unruly clients, well-meaning visitors, and kids while working from home – this book has it all! Highly recommended!~author and mompreneur, Carissa Andrews
For those who are contemplating the freelance lifestyle but need a guidebook with baby steps, this is your manifesto! Becky Flansburg shares her tips for balancing a freelance career with a family including the nuts and bolts such as the online tools she uses for networking and running her business. Becky is a gentle and realistic cheerleader for anyone who wants to work at home as a solopreneur.~Mia Wenjen
FREElance FREEdom is Available on Kindle
Also available on IndieBound.com.
Available in Paperback on Amazon: mybook.to/FREElanceFREEdompprbk