**The posts I write might contain affiliate links or be written in collaboration with businesses or brands. Please see my disclosure policy for more information.**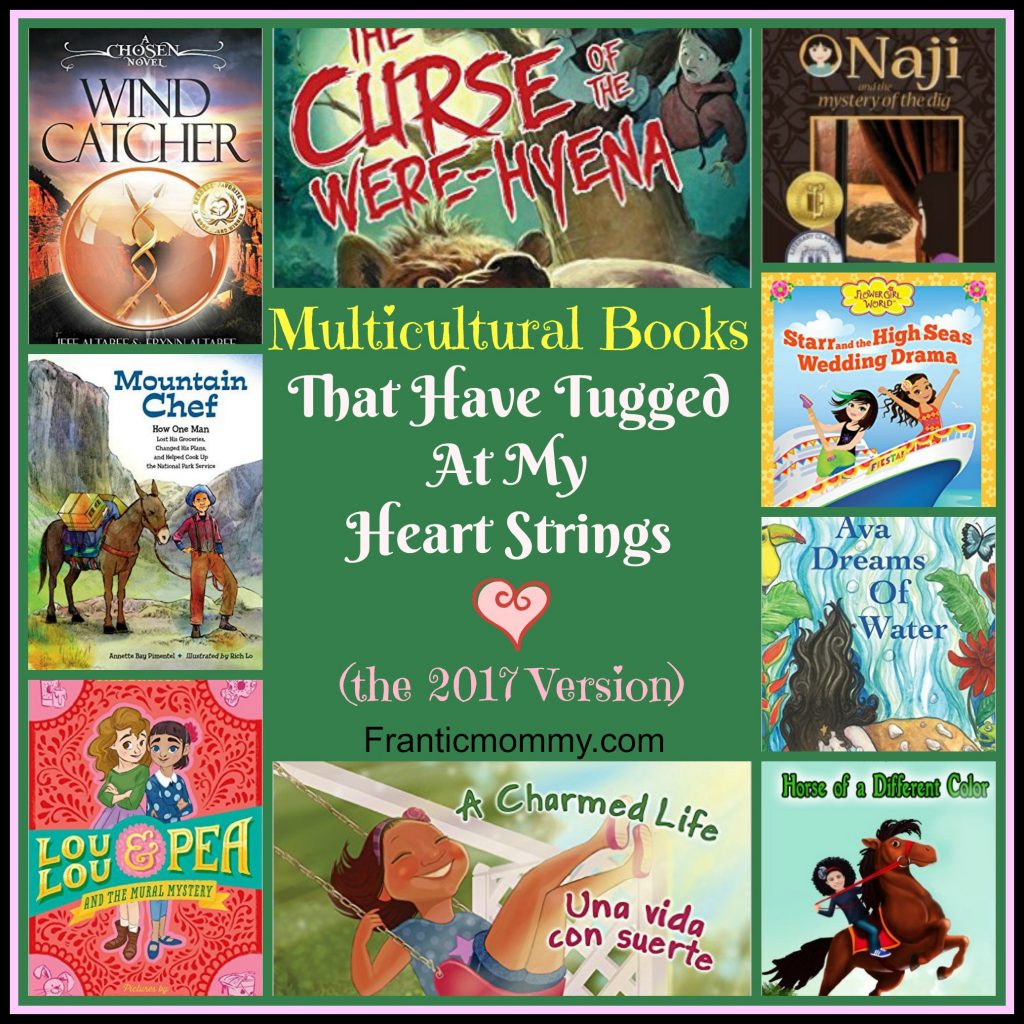 Right now I am happily up to my eyeballs in BOOKS.
Multicultural children's books to be exact and books that will be donated/given away as part of the non-profit Multicultural Children's Book Day online event that is coming January 27th.
My office looks like a library right now and I couldn't be happier. I can't tell you how much fun it is to look at, review and approve dozens of gorgeous books in honor of the event. I have come across some mind-blowingly cool authors and Sponsors thanks to my work over the last 4 years as the event's Project Manager.
Best.Job.Ever
In case you were wondering, a multicultural children's book are:
Books that contain characters of color as well as characters that represent a minority point of view. Children need to "find themselves" within the pages of the books they read.
Books that share ideas, stories and information about cultures, race, religion, language and traditions.
Books that embrace our world and offer children new ways to connect to a diverse and richer world.
The book that have crossed by desk have made me run the gamut of emotions. Some of these books have not only tugged at my heartstrings, they have made me smile, giggle and even made my eyes leak 🙂
Mountain Chef: How One Man Lost His Groceries, Changed His Plans, and Helped Cook up the National Park Service by Annette Pimentel.
This awesome hardcover book is the true story of a Chinese American mountain man who fed thirty people for ten days in the wilderness–and helped inspire the creation of the National Park Service. Kirkus says, "Themes of racial discrimination, saving nature, and food and cooking are braided seamlessly in this picture-book biography." Baltimore Sun says, "It's hard to say what's more mouthwatering about this book — the shimmering, vibrant watercolors, or the descriptions of Tie Sing's marvelous meals."
Connect with Annette via her website and Twitter and purchase this book on Amazon.
A Horse of a Different Color by Toshia Stelivan: The second I gathered this wonderful picture book in my hands I knew it was special. The illustration are so….COOL and vibrant. Of course it doesn't hurt that both my daughter and I are horse crazy! The story itself is about  two biracial sisters. They began asking about certain things relating to the differences between them and their friends and it led to writing this book. The purpose of this book is to help explain diversity and individuality on a level that a child can understand. A fun, easy reading book this is a must-read.
Connect with Toshia on Facebook or buy the book on Amazon.
Ava Dreams of Water by Sara McCall Ephron: "At school, Ava learns of a village, deep in the rainforest, that lacks clean water. That night, A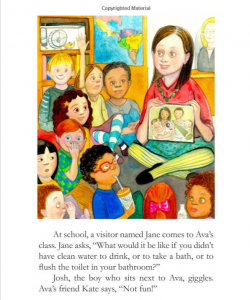 va dreams about visiting Juan, a boy who lives there.
Everything in the dream seems very real! Ava dreams of Juan, every time she sleeps. He shows her all the ways healthy water will help his family and friends. One night, Ava can't find Juan. Where has he gone? Will she see him again? Does anyone believe that Ava's dreams are what brought her and Juan together?
My daughter was drawn to this hardcover book immediately and sat quietly thumbing through the pages (in WIN in this mom's mind!). Super cute multicultural picture book about conservation, rainforests and Peru. A book that ages 4-8 will love.
Connect with author Sara on her website and purchase the book on Amazon.
A Charmed Life (Una vida con Suerte) By Gladys Barbieri. I am a hug fan of Gladys Barbieri books. From Pink Fire Trucks to Monster Slayer, her bilingual picture bo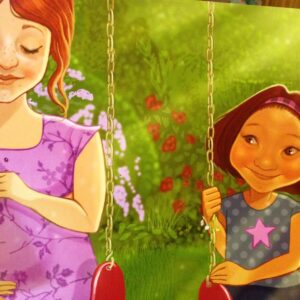 oks are gorgeously illustrated and cleverly written. Her stories and image always make me smile so I was SUPER stoked to add her latest, A Charmed Life (Uno vida con Suerte) to by collection. 
"Felicia always feels very small when she and her mom walk by the huge homes and beautiful gardens to the house where her mother works as a cleaning lady. "I need you to behave," her mother says, reminding her of all the things she should and shouldn't do. But Felicia gets bored, and in spite of her mother's warnings, begins to explore. She finds a bedroom full of toys. How she wished that her house looked like this! From a window she sees an inviting swing set in the back yard, and soon she's breaking all of her mother's rules."
Little Felicia's expressions make me smile-probably because they remind me of my own feisty girl. And also that we all have the power to design the life of our dreams.
Connect with Gladys on her website and Twitter  and buy her book on Amazon.
Starr and the High Seas Wedding Drama by Lynelle Wolley: Within the first pages of this sweet easy-reading chapter book was a great lesson-"you're never too old to fall in love." The story that follows is silly, fun and pretty darn intriguing! "Starr's grandmother, Abuela, has big news: she's in love! And that's not all—she's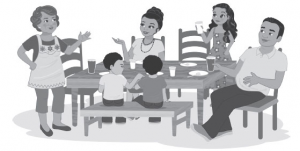 getting married and taking their whole family on a Mexican cruise to meet her fiancé, Walter, and his family. But is this couple a good match? Starr and Walter's granddaughter, Ivy, aren't so sure. Their grandparents haven't known each other for very long, and they don't seem to have much in common. Plus, they live over 1,000 miles apart. Can't they see that they're going to end up with broken hearts?
Starr and Ivy know what they have to do: stop their grandparents' romance before it sinks! This is a multi-cultural story that includes some Spanish language and Hispanic & Latino customs and references. Featuring humor and fast-paced fun, the Flower Girl World children's book series is committed to diversity in children's books as it highlights themes of friendship, leadership, acceptance, growing up, and girl power.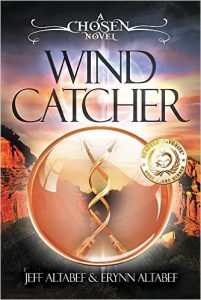 Wind Catcher by Jeff and Erynn Altabef: The first book in the Chosen Series, this book is definitely more in the multicultural YA book realm, but if you are looking for a mesmerizing book that would appeal to teens AND adults, this book will do it!
Juliet Wildfire Stone hears voices and sees visions, but she can't make out what they mean. Her eccentric grandfather tells her stories about the Great Wind Spirit and Coyote, but he might as well be speaking another language. None of it makes any sense.When she stumbles upon a series of murders, she can't help but worry her grandfather might be involved. To discover the truth, Juliet must choose between her new life at an elite private school and her Native American heritage.
Once she uncovers an ancient secret society formed over two hundred years ago to keep her safe, she starts to wonder whether there's some truth to those old stories her grandfather has been telling her.All she wants is to be an average sixteen-year-old girl, but she has never been average–could never be average.
Includes a special sneak preview (the first chapter) of the second book in the series, Brink of Dawn which I am DYING to read!! Grab either book on Amazon.
WINNER: Readers' Favorite Awards — Gold Medal 2015: Young Adult Coming-of-Age, WINNER: Mom's Choice Awards — Silver Medal: Young Adult Books, WINNER: Beverly Hills Books Awards – 2015: Best Young Adult Fiction, WINNER: Awesome Indies — Seal of Approval: "A treat to read."
What I am Looking Forward to Reading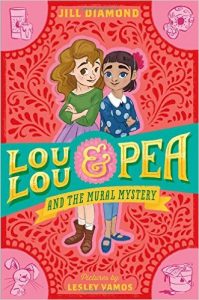 Lou Lou & Pea and the Mural Mystery: by Jill Diamond- Lou Lou Bombay and Peacock Pearl have been best friends since first grade. Every Friday afternoon, they get together in Lou Lou's backyard garden for their PSPP (Post-School Pre-Parents) tea party. They chat about school, discuss Pea's latest fashions, and plot the
weekend's activities.
But all plans go out the window when a series of small crimes crop up around El Corazón, their quaint and quirky neighborhood, right before the Día de Los Muertos procession. First, Pea's cousin's quinceañera dress is tragically ruined. Then Lou Lou's beloved camellia bush, Pinky, suffers a serious blow. And that's just the beginning! When clues start to appear in El Corazón's outdoor murals, the best friends join forces, using Lou Lou's floral expertise and Pea's artistic genius to solve the mysteries.
The Curse of the Were-Hyena by Bruce Hale: I've been a Bruce Hale fan since last year when I read School for Spies. "Mr. Chu, the coolest teacher ever, has developed some very unusual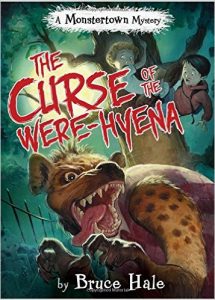 habits, like laughing hysterically for no reason, sniffing people's homework, and chasing chickens. When best friends Carlos and Benny decide to find out what's happening to him, they get caught up in some moonlight madness. And it looks like just the beginning of the weirdness that has arrived in the town of Monterrosa. . . . This first entry in a silly, sassy, and suspenseful new series will leave readers howling with laughter."
Naji and the Mystery of the Dig is a cultural journey into the Middle East for middle graders. This award-wining multicultural chapter book story takes place in a Persian house, and is a delightful passage into Persian culture, folklore, and cuisine. Naji and the Mystery of the Dig is the engaging tale of a day in the life Naji; an eight year old girl growing up in Iran. As Naji's story progresses, readers are introduced to Na1i's world, a place steeped in a rich and colorful history filled with lovely customs and traditions.