**The posts I write might contain affiliate links or be written in collaboration with businesses or brands. Please see my disclosure policy for more information.**
I am hooked on adult coloring books.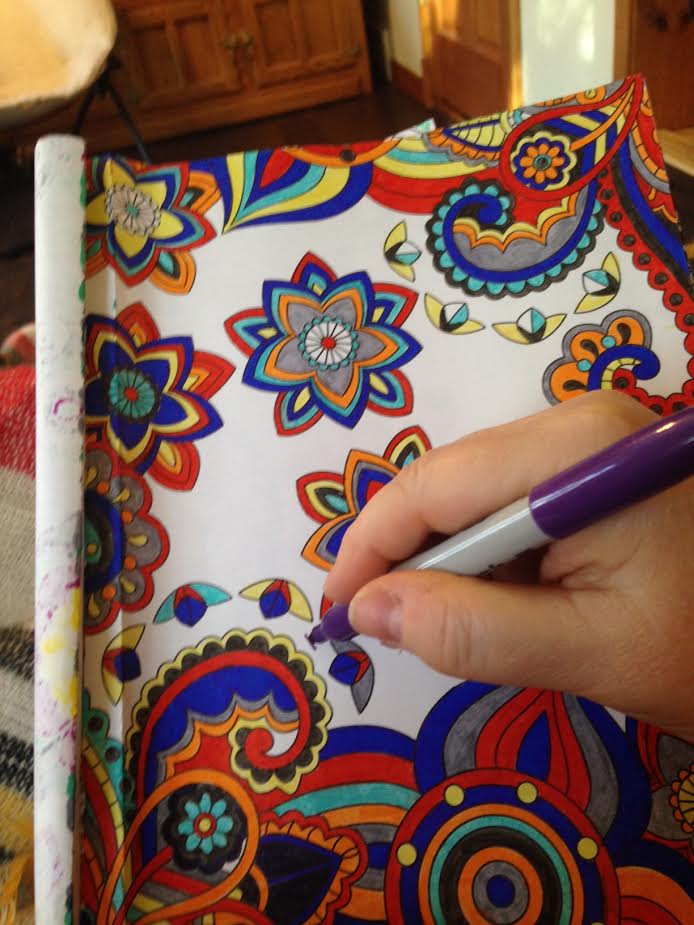 It's downright therapeutic.
I actually was describing it to a friend the other day and actually used the sentence, "Yeah, it my thing."….
In case you didn't know, there is a crazy-hot trend right now involving Coloring Books and Coloring Pages for Adults. BRILLIANT. Who knew adult coloring books could be so popular?
Though the first commercially successful adult coloring books were published back in 2012 and 2013, the hobby has truly caught up and gathered momentum as a full-blown trend within the last year. Mega-selling site Amazon revealed that adult coloring books have held steady at 18 of the 20 top sellers in the Arts & Photography category in the past twelve months. Well into 2016, coloring books for adults are present within the top 20 in the book category as well.
There was a time when the sight of an adult happily coloring in public may have caused a raised eyebrow and a snarky comment or two. But now the act of coloring alone, or in a group, in a public place is socially acceptable and a common occurrence.
Cash in on Adult Coloring
If you're interested in the adult coloring niche, you've probably wondered how you could create your own coloring pages to sell for an additional stream of income. There are plenty of ways that you can do this, but some methods are easier than others. Here are five easy Ways to Create Adult Coloring Pages: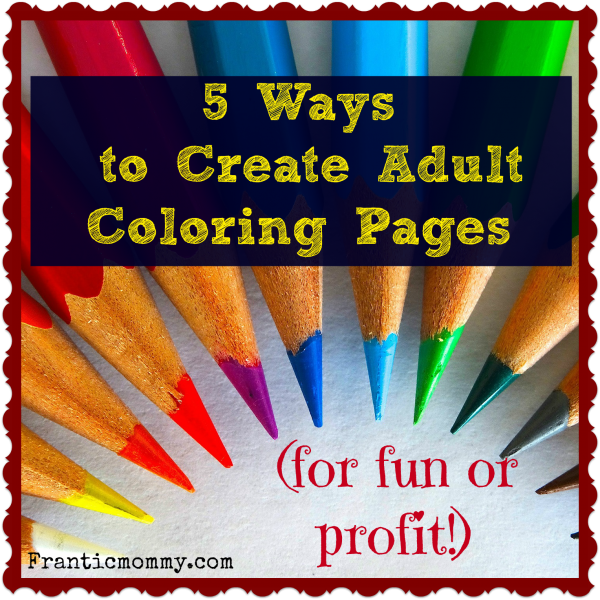 Make Mandalas
Mandalas are circular patterns that are very popular with adult coloring enthusiasts. Despite the complexity of these designs, they're not hard to make. You can use mandala software like Color Mandala. Alternatively, you can create your own mandalas using a compass and protractor. You'll also want a clear flexible ruler to help you gauge where your different lines should appear.
Create Pattern Coloring Pages
Another type of coloring sheet you may want to create is a patterned one. You can use a graphics program like Repper to create your pattern. You can also make your own pattern. Both are good options, so choose the one that works for you.
If you decide to freehand your coloring pages, try to create your first draft in pencil. This allows you to erase any mistakes you make. When you're done with your pencil draft, use a large tip black marker to trace your outline. Now, you have a completed coloring page that's 100% unique to you.
Try Positive Affirmations
Positive affirmations are popular as adult coloring pages. They do well when you include doodles or patterns around them. You could alternatively include room to journal or record thoughts around your positive affirmations. You can use photo programs like Adobe Photoshop Elements to create your coloring pages with affirmations.
Use Photos
One way to create coloring pages is to use photos. If you plan to turn photos of someone else into coloring sheets, then you should get their permission first. You don't want to get into costly legal battles over your coloring sheets. If you choose to use photos that you didn't take yourself, check with the photographer to make sure you have the legal right to use the photo in commercial projects. Sites to find images that are free to use and have no royalties include Pixabay.com and MorgueFile.com.
Once you've chosen the photos and made sure you have the legal rights to use them (or are using images from the sites above), then you can get started. Open up a photo editor of your choice and apply a photocopy or sketch filter. If you see annoying backgrounds or spots on your photo, use a white paintbrush to remove them. Then print your newly edited photo to see how it will look like a coloring page.
*Some of these links are affiliate links
SO, do you want to learn how to

create your own adult coloring book to sell?
Or find ways to enrich your training and coaching materials with coloring pages?  Discover how to cash in on the adult coloring craze when you download your free workbook.
This short workbook will give you tips and advice on how to create your own coloring sheets. I even included information on how to sell your sheets for extra income. This workbook includes creation prompts, free coloring pages and info on how to sell your own coloring creations! : )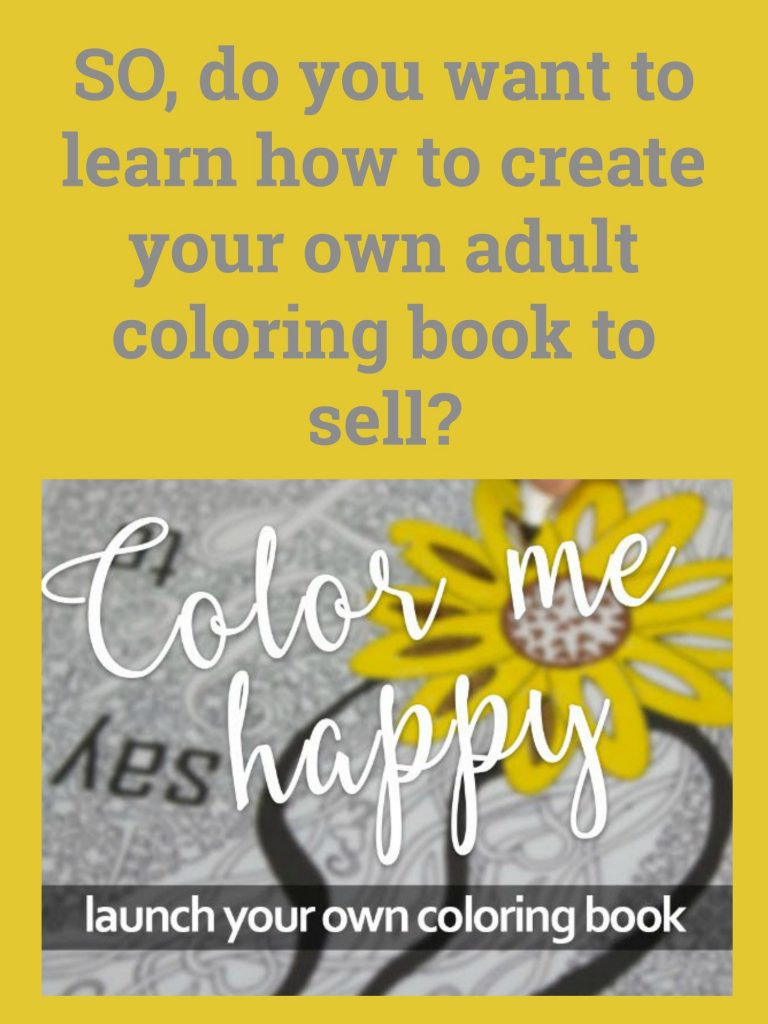 CLICK HERE, add your name and email and get Instant Access to the FREE Cashing in on the Adult Coloring Book Craze Workbook!!

---
Would you like a sneak-peek at my popular book FREElance FREEdom: Creating the Work-From-Home Life You Crave?
Go HERE to grab your -no-cost FREElance FREEdom 3 Chapter Teaser of this book and see why people are wanting to know MORE.
If you are one of the many people who are growing tired of the rigidity of the "9-to-5 grind" and crave an alternative way to earn a steady income on their own terms, this book is for you. Within the pages of this book, readers will find the motherlode of excellent information about working from home, navigating the freelance lifestyle, and creating the business and career they love.
Visit Book Funnel HERE to get a taste of the book that is crammed full of dream propelling goodness!
Rebecca "Becky" Flansburg is an author, freelance writer, and blogger from Minnesota. She is mom to two humans and critter mom to way too many pets. She is the author of two non-fiction books on working from home, FREElance FREEdom: Creating the Work-From-Home Life You Crave and MOM BOSSING: The Freedom to Create the Business You Love (both in physical and ebook form) and her children's picture book, Sissy Goes Tiny, was released July 19, 2019. She is a member of the Lakes Area Writers Alliance and can also be found on BeckyFlansburg.com.
Go HERE to grab your -no-cost, no-obligation (I don't even make you sign up on a list!) sample of my book FREElance FREEdom.