**The posts I write might contain affiliate links or be written in collaboration with businesses or brands. Please see my disclosure policy for more information.**
I know I am not alone when I say sometimes spending hours hunting down links and share-ables for social media makes me want to snatch myself BALD.
If you are like me, you are probably constantly trying to keep up with social media, and figuring out what to say on Facebook, Twitter, etc, and running out of ideas, that just causes more stress and overwhelm.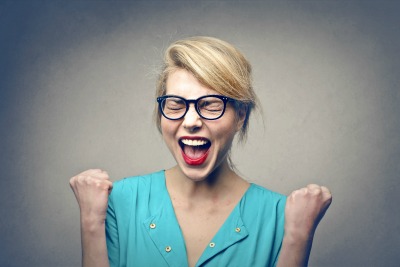 "So why should I care?" you might be asking. WELL….it's no secret that, once you start posting to social media on a regular basis, you'll get more engagement with your current followers.
That engagement leads to more traffic to a site which means the attraction of new followers. This new traffic to a site will help you grow your mailing list, and funnel people from "new lead" into "customer."  And we all know customers mean sales.
Put all of this together, and solorpreneurs can be increasing their sales & making more money.
But, my friend Crissy Heron from Indie Biz Chicks has a cool deal that I just bought-600 Pre-Written Updates For Just $10
So basically, the heavy lifting is done for you. For the price of a Costco pizza ($10) VAs, small business owners, bloggers etc will get 600 social media posts in an Excel sheet that they can just copy & paste into HootSuite, Buffer, etc. And their social media is DONE for like…AWHILE.
For Realz. Do you know much time this will save me?!
In this Pack-O-Happiness I got  200 business topics, 200 lifestyle topics, 150 health topics, and you'll also receive 50 conversation starters (questions) that are perfect for raising engagement on Facebook. I plan on putting my own "flava" one some of the business topics and use them for clients. It save me time, it saves the client $$…sounds like a win/win to me 🙂
SO… Are You Ready To Make Your Social Media Easier? Get ALL 600 Pre-Written Updates For Just $10 by clicking here: https://franticmommy.com/600SoMedUpdates
I am so stoked to shave some precious time off my already hectic week.
**I am an affiliate for Crissy so if you click through and buy, I get a tiny commission at no extra cost to you**