**The posts I write might contain affiliate links or be written in collaboration with businesses or brands. Please see my disclosure policy for more information.**
My friend and fellow Minnesotan Galit (pronounced guh-leet ) Breen is someone I truly admire. And have for a long time.
The work she does is amaze-balls as well. From her book [easyazon_link identifier="1533623414″ locale="US" nw="y" nf="y" tag="franticmomm02-20″ cart="y" cloak="y" localize="y" popups="y"]Kindness Wins [/easyazon_link]to her notable appearances at Listen to Your Mother #TwinCities I wish I could hang out with her more and soak up her positive vibe and wisdom.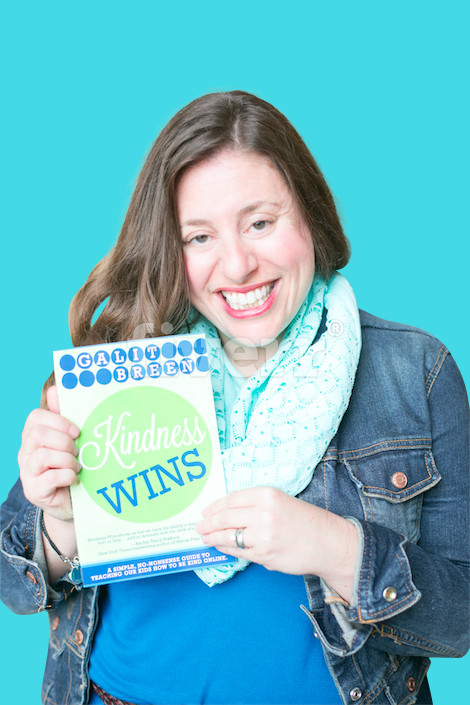 When I got an email about her latest endeavor, it leaped right off the screen and smacked me betwix the eyeballs. Not really, of course…but it was something that was very much on my mind as a mom of a very digital savvy eleven year-old and fourteen year-old. From [easyazon_link identifier="B010KYDNDG" locale="US" nw="y" nf="y" tag="franticmomm02-20″ cart="y" cloak="y" localize="y" popups="y"]Minecraft[/easyazon_link] to [easyazon_link identifier="B00594XOZU" locale="US" nw="y" nf="y" tag="franticmomm02-20″ cart="y" cloak="y" localize="y" popups="y"]Kik[/easyazon_link], any online gaming/chat for kids you've heard horror stories about my kids are on. I do my best to be the helicopter mom and check their online statuses and emails, but it's exhausting and I always feel like I am missing something. Neither one is on social media at time….but I know we can't resist it forever.
We've had "the talk" about online safety…and both kids roll their eyes and say "Yeah, yeah mom. We know." But I don't think they really do.
But Galit has devoted countless hours to this topic while also teaching both kids and parents how to be kind online. She acknowledges our generation is the first generation of parents raising digital kids without having been digital kids ourselves and just how scary that is. Her TedX-Edina talk blew me away (and scared me a lot) but also gave me comfort that people like her and her site These Little Waves, exist to help parents like me be informed without being spazstic.
She also answers the question that weighs heavy on the minds of parents; "In an age of social media, why haven't we been able to teach our kids how to be bully-proof and kind online? How can we move away from anti-bullying programs that just aren't working, to pro-kindness ones that may be more effective?"  Her answer is in the form of this killer FREE checklist.
With this FREE checklist, you'll learn exactly how to raise and teach to be safe, wise and kind online.You'll also learn …
The 5 things you need to hammer out TODAY (Don't skip these—they're too important!)

The 1 thing that the safest + wisest kids ALL have in common (Yes, all of them!)

The ONE thing you can implement immeditately that will change everything (Of all things!)
I don't think this free checklist will be available for long so quick-like-a-bunny grab one now. Anything we parents can arm ourselves with knowledge-wise is a good thing. Click

here:https://galitbreen.lpages.co/becky-flansburg/
P.S Galit also added something that I truly appreciated…that our kids ARE going to be OK.:)
Don't forget to grab your checklist here:
Disclosure: There are some affiliate links above, but these are all products I highly recommend. I won't put anything on this page that I haven't verified and/or personally used.