**The posts I write might contain affiliate links or be written in collaboration with businesses or brands. Please see my disclosure policy for more information.**
There is strength in numbers and three heads are FAR better than one.
I learned the power of collaborative projects wwaaayyyy in the day when I chaired many local initiatives and events to bring awareness to our floundering Downtown Business area. I loved, loved, LOVED how we could all come together, brainstorm ideas, assign roles and then disperse to implement and bring these ideas to life. It was a fun and exciting time when I could see the results of everyone's efforts and I also adored the thrill of trying new things.
I've been missing that group energy.
THEN, it happened. By coincidence and happenstance, three friends (one was ME) came together and starting power-walking in the mornings after those of us with school-aged kids did drop-off duties. It was like a cool "God-moment" when we started verbalizing how all three of us (being writers, bloggers and just straight up ambitious women) could find something fun to collaborate on; something that also had a purpose. Within 48 hours we not only had a plan, we had a mission. Shortly after that we had a beautiful website (yet another advantage when 3 people have different skillsets) and Up North Parent (UpNoPa) was born.

Our personalities compliment each other as well. AND, we figured out that we are all in different stages of The Season of Parenthood. I have a tween and a teen, Beth has three kiddoes ranging in age from 3-10 (one child is special needs) and Laura has an adorable and very busy 15 month-old son. Our range of expertise, wisdom and life lessons span many, many relebant topics for parents.
In a nutshell, UpNoPa is a passion project with a mission of helping area parents live life easier while also shining a spotlight on what the Lakes Area has to offer residents and visitors alike. Our ultimate goal is creating reviews, blog posts and social media streams that encourage thriving families in all facets of life with a local-centric twist. One of our main focuses will be to highlight the many area businesses that enhance the lives of families in our "Up North" communities. We also love to share exciting new places for date nights and "mom/me time" as well. #Winning
As a group, we are also looking for simple and free fun that helps our kids grow and enjoy every last drop of summer. One of our latest adventures was hiking in Crow Wing State Park. Good times 🙂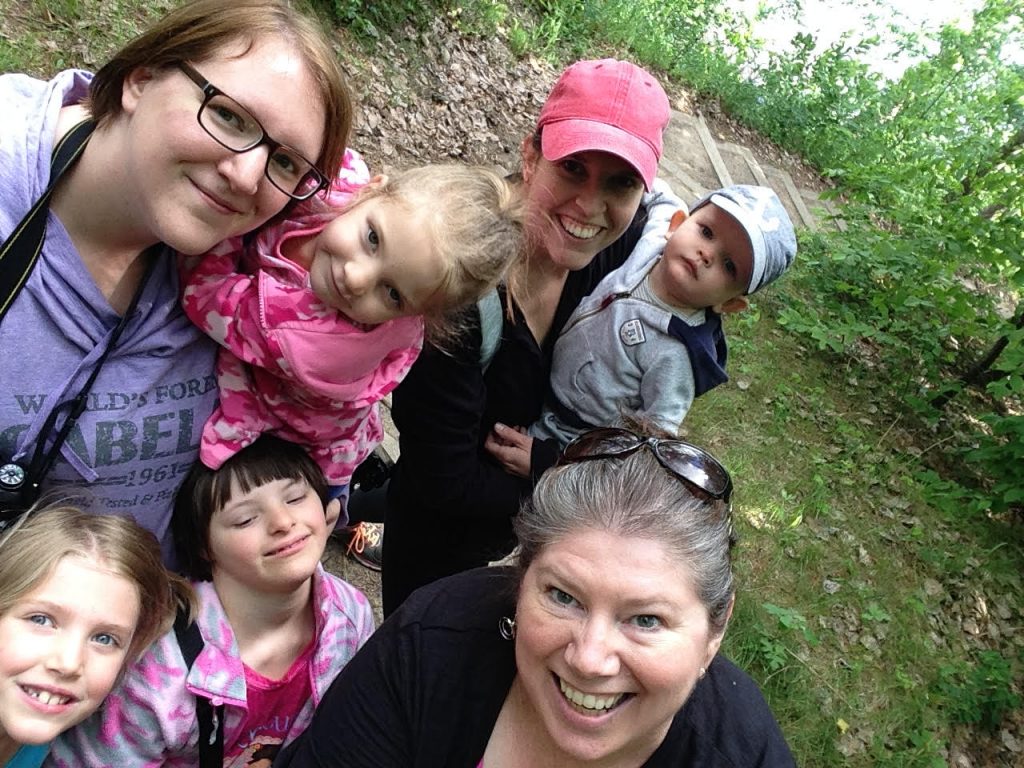 Another coolio differentiator is that, between the 3 of us, there is a professional magazine writer (me) and two professional photographers (Beth and Laura) who also happen to be writers.
Bottom line is-I'd for you to follow along with this new adventure. You can visit Up North Parent's website, get two know all three of us crazy moms (Becky, Beth, Laura) and even grab our limited time freebie The Summer Bucket List. Hope to see you there~!