**The posts I write might contain affiliate links or be written in collaboration with businesses or brands. Please see my disclosure policy for more information.**
Guest post from Essentia Health of Brainerd
Note from Becky: As I type this, half of my household is battling runny noses and hacking coughs. Being sick is the pits and exceptionally so around the holidays. Here are some Tips for avoiding a cold this winter from the peeps that are in-the-know at Essentia Health of Brainerd.
You may not be able to avoid the cold weather headed our way, but with a few simple measures, you may be able to stave off the dreaded cold virus.
"Cold weather itself does not cause colds or the flu. Viruses do," says Dr. Kevin Stephan, Essentia Health medical specialties, and infectious disease physician. "However, cold weather can do a couple of things to promote the spread of colds and flu."
Dr. Stephan says the cold weather brings people into closer contact with each other, facilitating the spread of viruses that cause these illnesses. And, while it's not the most pleasant topic, cold weather increases the production of mucus which, in turn, can increase nose blowing and coughing, making the spread of viruses easier.
"To avoid exposure to a cold virus, I recommend limiting close contact with people who are obviously sick, displaying symptoms such as coughing, sneezing and blowing their nose," Dr. Stephan says. "Also, avoid touching your eyes and nose, and if you do, wash your hands promptly after doing so."
He suggests that you avoid touching shared objects, such as surfaces on keyboards, phones, and doorknobs, as well.
"One of the best ways to avoid getting any kind of bug is to boost your immune health by getting plenty of sleep, eating plenty of fruits and vegetables and quitting smoking," Dr. Stephan says. "Also, remember to keep a positive outlook. Reduce negativity and stress as much as possible to keep your mind and body healthy."
---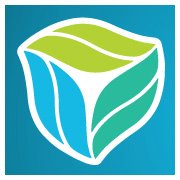 Essentia Health is guided by the values of quality, hospitality, respect, justice, stewardship, and teamwork. From emergency care to convenient care, family care to a specialty practice, Essentia Health delivers on its promise to be "Here With You" in the Brainerd Lakes Area.  Learn more at www.essentiahealth.org.