**The posts I write might contain affiliate links or be written in collaboration with businesses or brands. Please see my disclosure policy for more information.**
There's nothing sweeter than sharing beautiful faith books for kids that embrace the love and joy of being a Child of God. Discover and enjoy these picture books and chapter books for young readers with strong faith that I have been lucky enough to review, share and giveaway to one lucky winner!
Picture Books for Young Readers with Strong Faith
When God made Elina, He pulled moonlight from the north, starlight from the south, sunlight from the east, and candlelight from the west. He planted the four lights around the steadfast soil of her soul, and beaming with gladness, God said, Elina, pray.
Every child around the globe is specially made by God with a unique set of virtues, talents, and interests. What beautiful things was God thinking when He made you?
Age Range: 3 – 12 years
When God Made Light and When God Made You by Matthew Paul Turner
WaterBrook & Multnomah, based in Colorado Springs, Colorado, are imprints of Penguin Random House publishing encouraging, biblical, trusted, and thoughtful Christian books. Two of their gorgeous book they are highlighting this year areWhen God Made Light by Matthew Paul Turner and When God Made You by Matthew Paul Turner.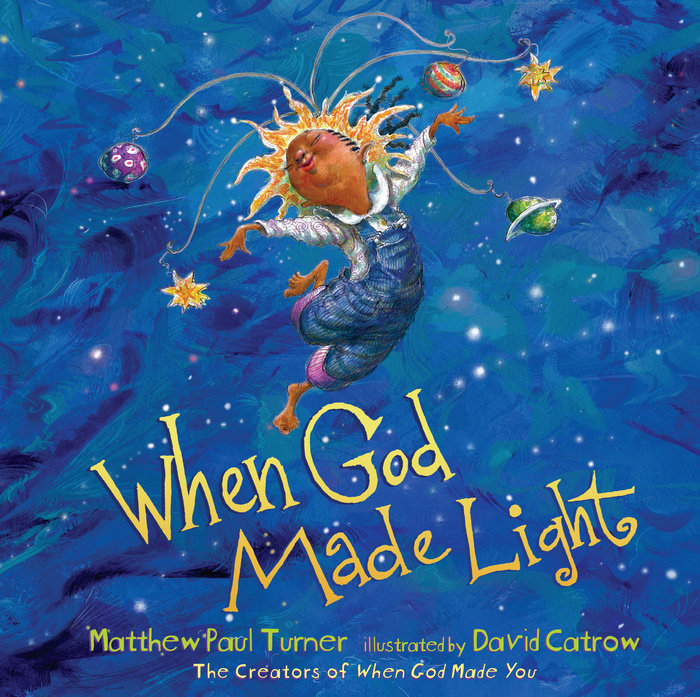 From the author and illustrator of the best-selling When God Made You comes a new illuminating message about God's design affirming young readers.
'Let there be light!' that's what God said. And light began shining and then started to spread." Wild and creative illustrations from top children's illustrator David Catrow pair with Matthew Paul Turner's lyrical verse in this message of a God-made light that cuts through darkness to bring vision and hope to all young readers. This light radiates, chasing away the shadows, providing the wonder and fun of stargazing or firefly chasing. Most important, this light appears in each child–an inner God-given spark that grows and will be used to change the world.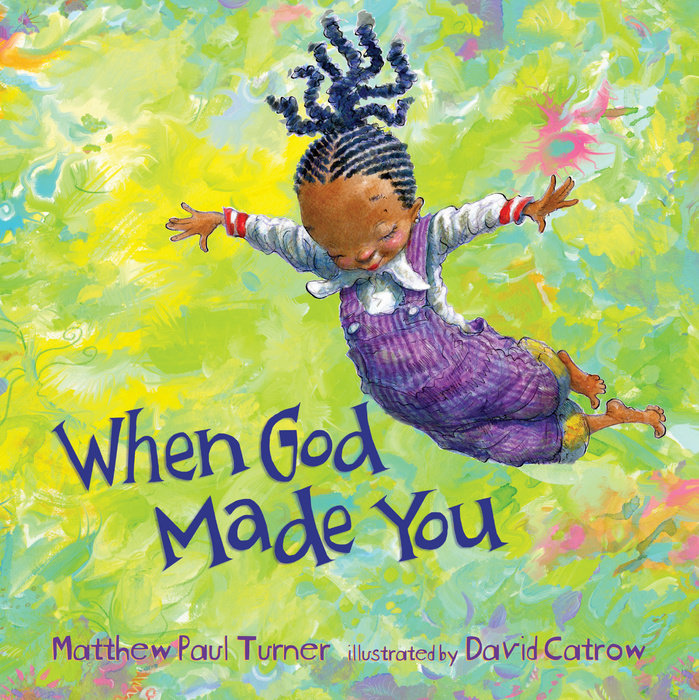 YOU, you… God thinks about you.
God was thinking of you long before your debut.From early on, children are looking to discover their place in the world and longing to understand how their personalities, traits, and talents fit in. The assurance that they are deeply loved and a unique creation in our big universe is certain to help them spread their wings and fly.Through playful, charming rhyme and vivid, fantastical illustrations, When God Made You inspires young readers to learn about their own special gifts and how they fit into God's divine plan as they grow, explore, and begin to create for themselves.'Cause when God made YOU, somehow God knew
That the world needed someone exactly like you!
Goodnight Jesus by Angela Isaacs, with illustrations by Nicholas Malara
A kiss for Jesus, Savior, and Lord,
A kiss for Mary, His mother,
A kiss for Andrew, the first He called,
A kiss for Peter, his brother.
Goodnight Jesus is a sweet, gentle story that acknowledges all the people we know and love as nighttime draws near and bedtime kisses are given to everyone from saints to siblings. What better way than through a kiss to say goodbye to the day?
This 24-page board book, beautifully illustrated by iconographer and artist Nicholas Malara, is sturdy enough for lots of use and will become the favorite of many little ones who want just one last kiss before drifting off to sleep.Available via Ancient Faith Publishing.
Chapter Books for Young Readers with Strong Faith
Jairus's Girl by L.R.Hay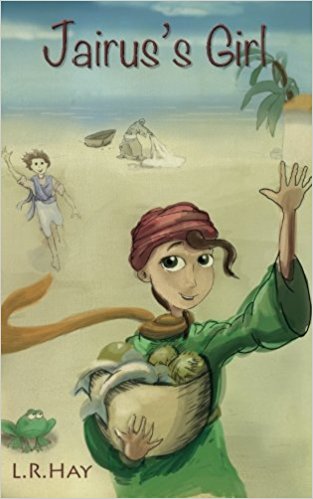 Tammie's life in a quiet fishing town would never be the same again. Her future wasn't looking good – *understatement!* – but things quickly went from bad to WICKED with the arrival of a strange grown-up with nice eyes. And as for the business with Daniel's lunch or Dibs's roof. . . Jairus's Girl is an entertaining and moving account of the Galilee side of Jesus's story – aimed at pre-teens, though some adults have sneakily read and enjoyed it too.
Shepherding Sam by Melinda Johnson
Sam's Aunt Eva says he's like a tornado—he causes a ruckus everywhere he goes. But Aunt Eva won't give up on Sam, and neither will Saucer, the monastery's corgi puppy. Saucer lives at the monastery, but he dreams of herding sheep. With no sheep in his life, Saucer tries to herd everyone else—farm animals, nuns, and especially Sam. Sam doesn't want to follow anyone, not even a funny puppy. But Saucer knows that if he just keeps trying, he can bring this lonely boy back to the flock.  A middle-grade chapter book for ages 8–12. Available via Ancient Faith Publishing.