**The posts I write might contain affiliate links or be written in collaboration with businesses or brands. Please see my disclosure policy for more information.**
If you've been on the hunt for kids' books that focus on not judging kids on their appearance in regard to gender norms (like that fact that's it's totally OK for girls to have really short hair/boys have long hair, and so forth) you are not alone. This is a hot topic…for both adults and kids. But until we all exercise and strengthen our Empathy Muscle, not much will change when comes to ridiculing, judging and even bullying.
Some of the best ways to introduce a new concept or social graces to kids are through BOOKS. The beauty of the new landslide of quality kids' books these days is that it is getting easier and easier to find the reads that let young readers see themselves in picture books. This "seeing" includes topics that showcase race, religion, and culture, but also gender expression. Here are some fun Picture Books that Embrace Gender Expression.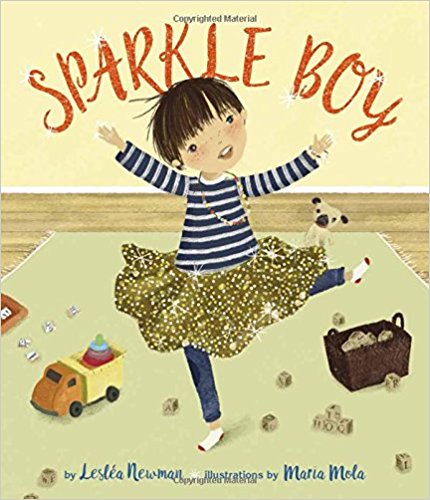 Casey loves to play with his blocks, puzzles, and dump truck, but he also loves things that sparkle, shimmer, and glitter. When his older sister, Jessie, shows off her new shimmery skirt, Casey wants to wear a shimmery skirt too. The adults in Casey's life embrace his interests, but Jessie isn't so sure. Boys aren't supposed to wear sparkly, shimmery, glittery things. But then Jessie realizes that Casey has the right to be himself and wear whatever he wants. Sparkly things are for everyone to enjoy!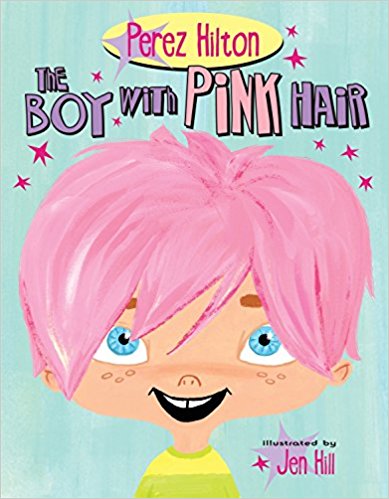 You might remember Perez Hilton as the guy from the early 2000's that love to bash celebs and be inappropriate. Fast forward over a dozen years and he's gone from one of the most hated gossip journalists to someone who is a work in progress and also a dad. His new book, The Boy with the Pink hair is about having a unique identity and owning it.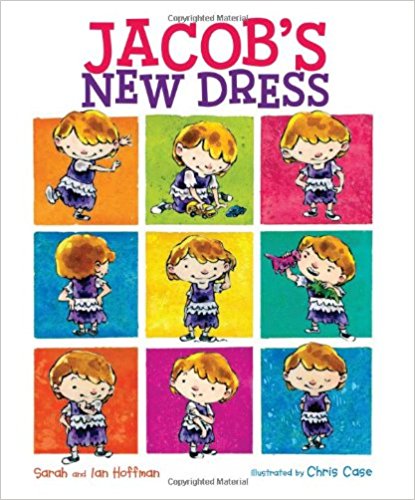 Jacob loves playing dress-up, when he can be anything he wants to be. Some kids at school say he can't wear "girl" clothes, but Jacob wants to wear a dress to school. Can he convince his parents to let him wear what he wants? This heartwarming story speaks to the unique challenges faced by boys who don't identify with traditional gender roles.
Growing up, author Shelly Boyum Breen was always painfully aware that books for girls that showed that it was perfectly OK to be a "sporty girl" and excel in athletics were non-existent or very hard to come by. Determined to fix this issue as an adult, Shelly has created an exceptional series about a girl who loves sports and uses that love to discover valuable like lessons like equality, empathy and courage. I've had the pleasure of reviewing the Shelly Bean series here and here and this series is very good.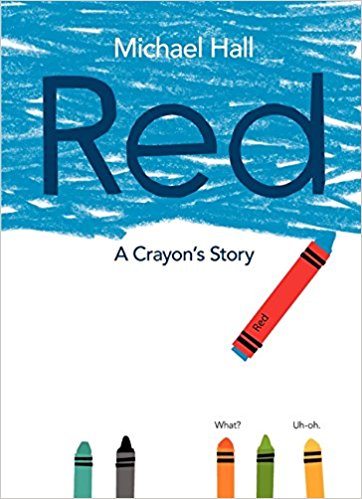 Red: A Crayon's Story, by Michael Hall, is about being true to your inner self and following your own path despite obstacles that may come your way. Red will appeal to fans of Lois Ehlert, Eric Carle, and The Day the Crayons Quit, and makes a great gift for readers of any age!
Red has a bright red label, but he is, in fact, blue. His teacher tries to help him be red (let's draw strawberries!), his mother tries to help him be red by sending him out on a playdate with a yellow classmate (go draw a nice orange!), and the scissor tries to help him be red by snipping his label so that he has room to breathe. But Red is miserable. He just can't be red, no matter how hard he tries! Finally, a brand-new friend offers a brand-new perspective, and Red discovers what readers have known all along. He's blue! This funny, heartwarming, colorful picture book about finding the courage to be true to your inner self can be read on multiple levels, and it offers something for everyone.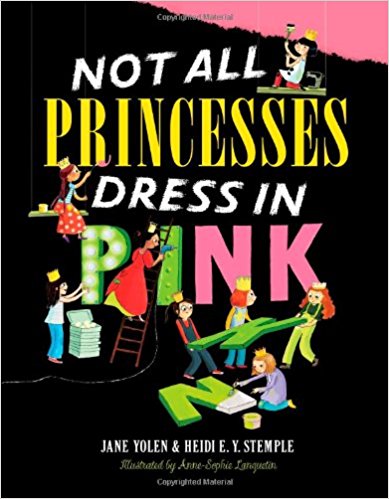 Princesses come in all kinds. Exuberant text from Jane Yolen and her daughter Heidi Yolen Stemple paired with charming illustrations prove that girls can jump in mud puddles and climb trees, play sports and make messes—all while wearing their tiaras! Not every girl has a passion for pink, but all young ladies will love this empowering affirmation of their importance and unlimited potential.
I Am Jazz by Jazz Jenkins and Jessica Herthel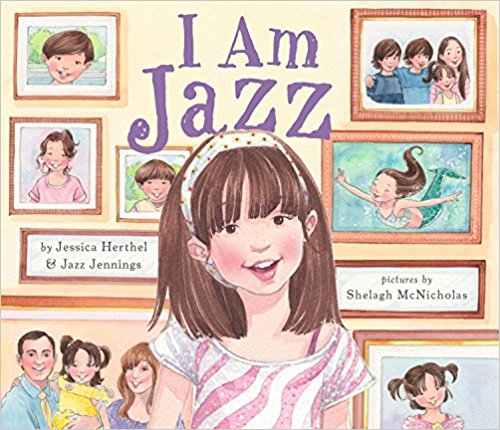 From the time she was two years old, Jazz knew that she had a girl's brain in a boy's body. She loved pink and dressing up as a mermaid and didn't feel like herself in boys' clothing. This confused her family until they took her to a doctor who said that Jazz was transgender and that she was born that way. Jazz's story is based on her real-life experience and she tells it in a simple, clear way that will be appreciated by picture book readers, their parents, and teachers.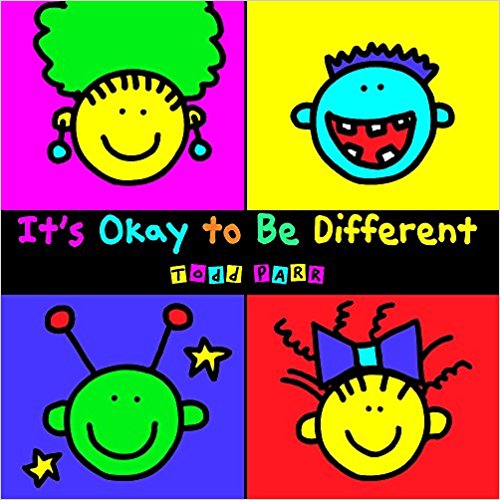 It's Okay to be Different is designed to encourage early literacy, enhance emotional development, celebrate multiculturalism and diversity, and promote character growth. It's Okay to Be Different cleverly delivers the important messages of acceptance, understanding, and confidence in an accessible, child-friendly format. The book features the bold, bright colors and silly scenes that made Todd a premiere voice for emotional discussions in children's literature. Targeted to young children first beginning to read, this book will inspire kids to celebrate their individuality through acceptance of others and self-confidence–and it's never to early to develop a healthy self-esteem.