**The posts I write might contain affiliate links or be written in collaboration with businesses or brands. Please see my disclosure policy for more information.**

**I was compensated for this review. Opinions expressed are purely my own.
Growing up in the 1970's, I vividly recall a very special cabinet in my parents living room.
It was a floor-standing cabinet made almost entirely of glass. There were also no immediately visible means of entry that my sticky little elementary-age hands could find. But maybe that was a good thing.
Inside the cabinets were family heirlooms; the antiquey-est of the antiques. Old jugs, photos, and even a ginormous bible graced those dusty shelves, but nothing was more intriguing to me than the 1905 Monarch Stereoscope Viewer. It was crazy cool and once in a rare while my parents pulled it from lock-down and let us kids look at it.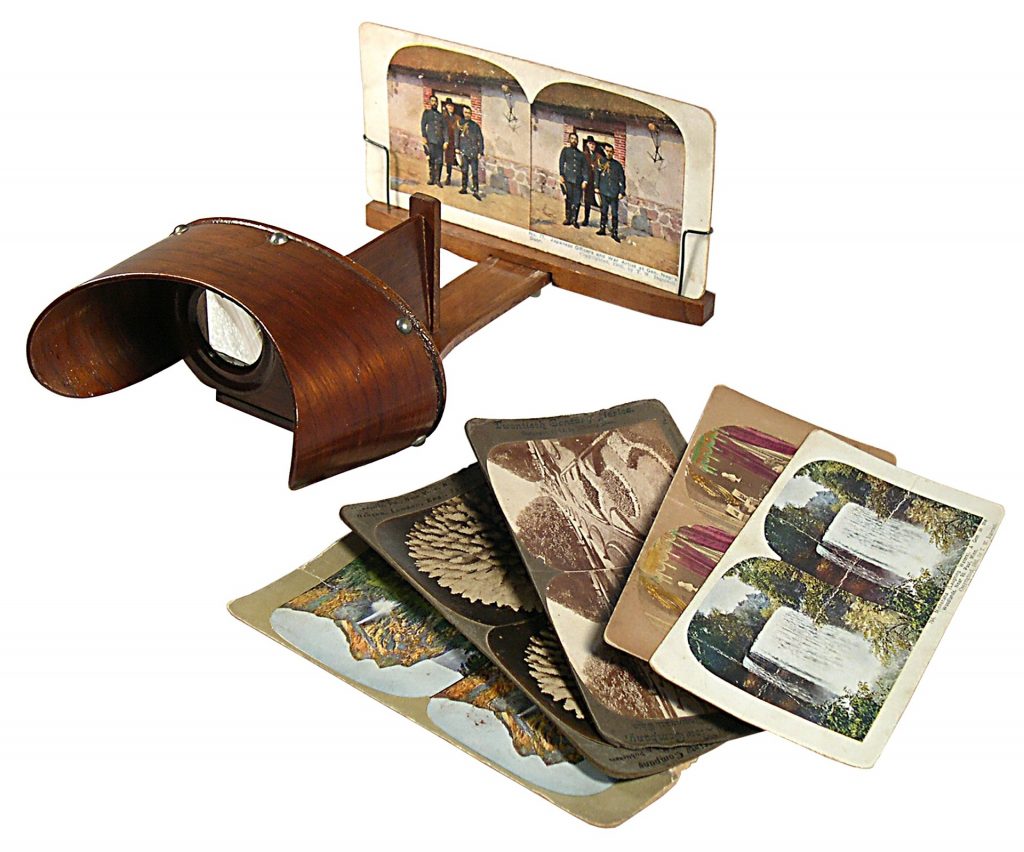 My sister and I would take turns stacking the vintage slide in the holder to create a made-up story. One of us then was the "viewer" while the other was the "director." The director's job was to tell the story while pulling the slides out quickly to form a DIY movie of sorts. Good stuff.
Then, 40+ years later, I discovered FlipBooKit and may, or may not have, cried squealy fan-girl tears because it transported me back to the childhood "movie making" days.
FlipBooKit is a DIY hand-cranked movie-loop machine that displays your own video or animated art. It's a great maker project and it makes for a great gift and it's easy for any creative aged 8+ to make their own FlipBooKit. Just think how much fun your kids will have creating their own game of "viewer" and "director" this summer!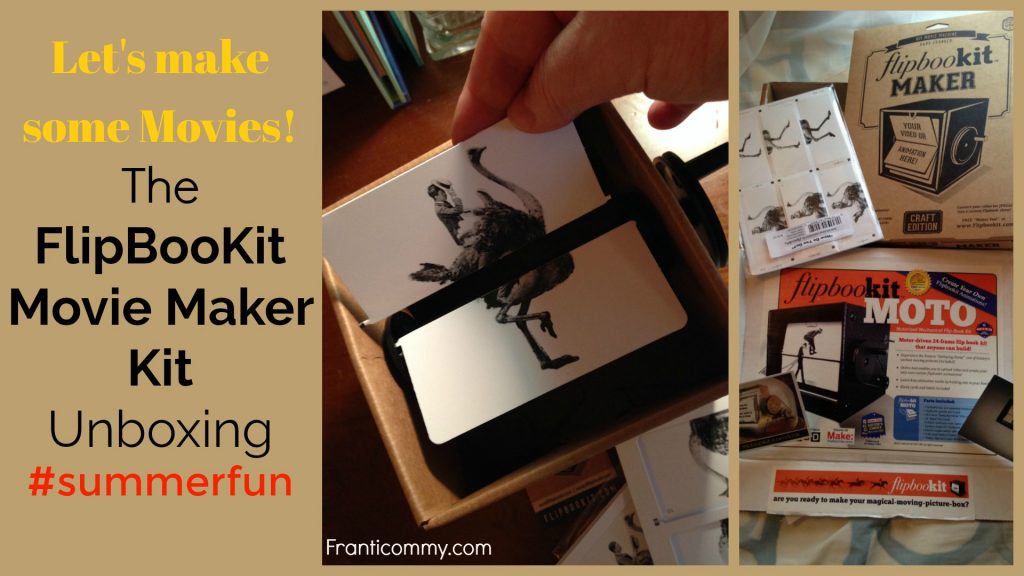 "Innocence and play are the keys to our flipbook experience – the ability to share the magic and wonder with other creatives." FlipBookit creators Wendy Marvel and Mark Arnon Rosen.
The FlipBooKit comes unfinished with a crepe-colored outer box that can be painted or left as-is. Each kit includes a set of Blank DIY Cards. I was a little nervous when I opened the box and parts tumbled out. But someone who struggles to read instructions the viewer went together like a dream! The cards are scored, perforated and slotted to fit into holes on the spindle making assembly more a matter of patience than skill. No glue or tape is required with plastic rivets providing the structure and support to the movie/TV- screen-type box.
With the Blank DIY Cards you can create your own FlipBooKit miniature movies using your video file and this printable blank card kit. The kit includes five printable label sheets and 24 blank FlipBooKit cards. To create your printable FlipBooKit animation, just direct your browser to the FlipBooKit.com "Maker tool" and drag your video file or still-image-sequence over the button and follow the easy prompt. The maker tool will create a printable PDF. Insert the printable labels into your printer and print your PDF.
AND, you can discover how to motorize your FlipBooKit (whhhaaaattt?!) here.
So, if I put my own nerdiness aside for a moment, I can tell you that I think this could be a wonderful classroom tool and there has been at least one West Coast teacher who used FlipBooKit to teach students about animation. With the summer months looming, I can see young imaginations going wild with this product and backyard DIY production areas are bound to happen.
How fun would THAT be?!
To snag your own FlipBooKit and also see what other products are available, visit their website or Amazon store. You can also visit them on Facebook and Instagram.