**The posts I write might contain affiliate links or be written in collaboration with businesses or brands. Please see my disclosure policy for more information.**
I have to admit I feel a little weird using the word "badass."
But as harsh as it sounds, it is so…perfectly descriptive when talking about fierce and strong women.
Much better than "hard butt" or "tuff keester," dontchathink?
Warrior women, women who are determined and brave, know that the Badass Path is not an easy one. And like the Queen of Your Own Life meme below, we know that knowledge can get us to the places we want to go in life even when the circumstances surrounding us are doing their best to hold us back.
In my opinion, one of the many excellent "tools" to help us be victorious is BOOKS. Not just any books…good books that connect us to our tribe, fuel our self-worth and show us better ways to navigate this wild ride called LIFE. Here are my latest tops picks of Badass Books for Warrior Women:
Badass Books for Warrior Women
Soulful Simplicity by Courtney Carver: "How living with less can lead to so much more." Carver shares thoughts and specific steps to easing clutter and noise in your life and savoring the peace and calm of simplicity.
Recently, I came across this meme on Facebook and it truly made me want to fist-pump the sky and shout Hell to the, YEAH! But "simplicity" is more than spending less…it's about doing more with less. Not the live-in-a-tent-on-a-mountain-off-the-grid "less" (though, if you really want to, I totally get it). It's about trimming the excess. Lightening the load.
And that's what Soulful Simplicity is about. And even a step further and shedding the need for more than one purse, watch or even mode of transportation. Good stuff.
Unoffendable by Brant Hansen: What if we chose to be "un-offendable?"
Being offended and ticked off is so woven into the fabric of human life we don't even question it. But what if we opted to NOT be offended or stay angry. The idea of our own "righteous anger" is a myth. It is the number one problem in our societies today and, as Dallas Willard says, "Christians have not been taught out of it." Brant is a well-known Christian radio host with the most wonderful dry humor. This book is heavily steeped in Christian beliefs…and I loved every word of this book.
Queen of Your Own Life by Kathy Kinney and Cindy Ratzlaff
Queen of Your Own Life is a philosophy, a decision and an invitation to happiness for women who have made the tough but rewarding journey to the midpoint in their lives. Some of you may remember Kathy Kinney as Mimi on The Drew Carey Show, but I know her best as Mrs. P from Mrs. P's Storytime. Co-author  Cindy Ratzlaff is the marketing genius behind the launch of The South Beach Diet. These two have been best friends for more than thirty years and have helped each other navigate the ups and downs of their lives with humor and grace.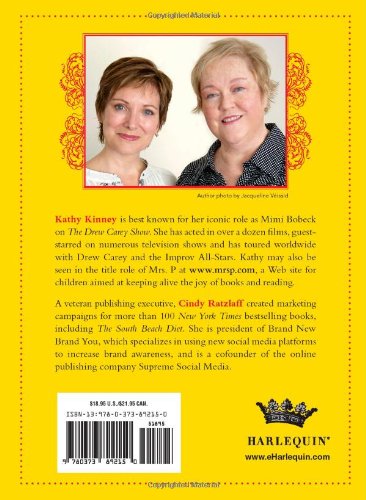 An excellent example of the power of a loyal BFF.
Seven Steps to Inner Power by Tae Yun Kim: One of the first things that caught my eye was Dr. Kim's title of Great Grandmaster. She is one of the first women to become a Martial Arts Grandmaster.WOW.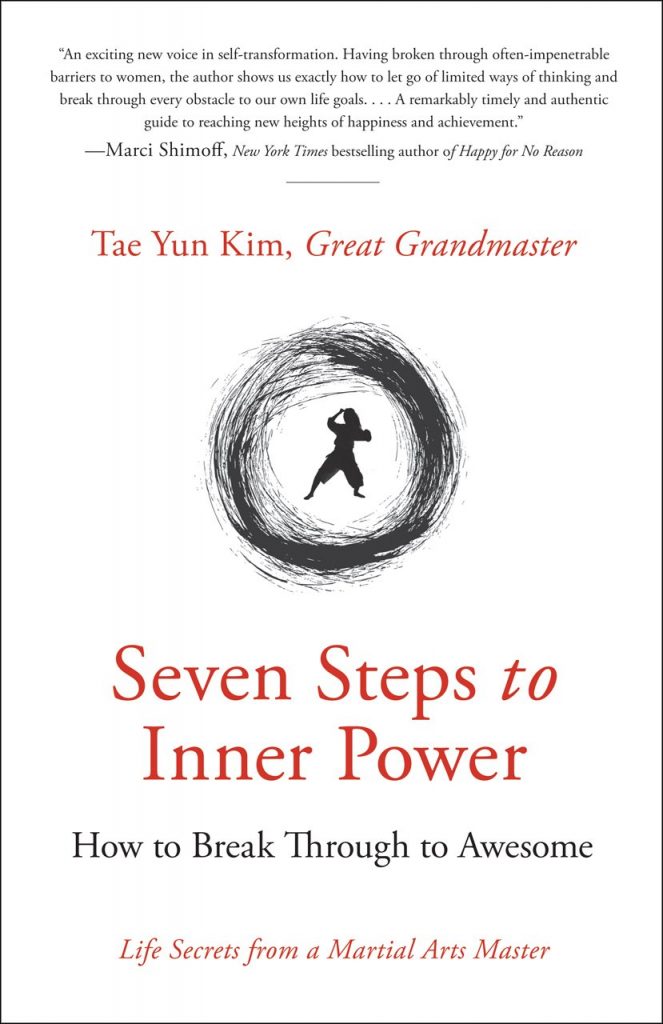 Her life story is one of triumph against the odds. A first-born girl in a culture that viewed her birth as an omen of bad luck, she defied not only her family but 5000 years of Korean tradition to begin martial arts training at the age of seven, ultimately becoming one of the highest ranking martial artists in the world. She is truly a renaissance woman with a wide range of interests in the arts and business. Not only did she create her own martial arts school, but she has founded other businesses including Lighthouse Worldwide Solutions.
If that wasn't impressive enough, this book is da BOMB. I find myself reading her profound wisdom over and over again. The jist of this awesome book is that we are the master of our own thoughts and we all possess the Seven Steps to Inner Power. This book is NOT "woo-woo" or over the top when it comes to sharing this vital info. I am still in the midst of reading it and I can't wait to finish working for the day so I can go nose-first into this book for a few more hours 🙂 Read my full review HERE.
Battle Ready: Train Your Mind to Conquer Challenges, Defeat Doubt, and Live Victoriously by Kelly Balarie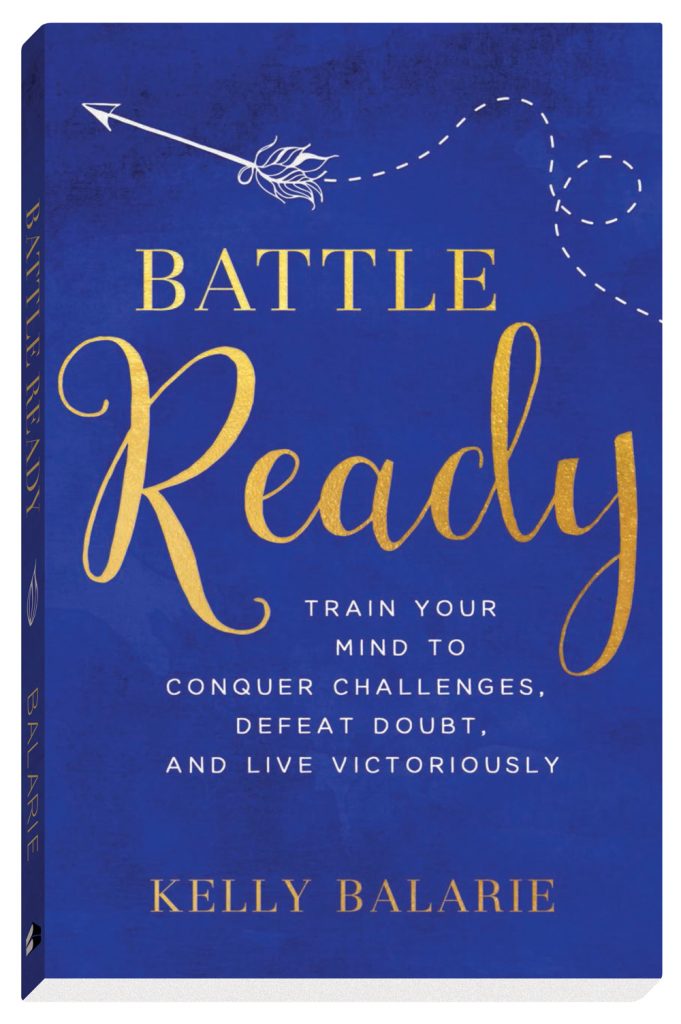 "Too often we fail to prepare for our battles. So when challenges, troubles, or opportunities arise, we rapidly become burdened with limiting thoughts of self-doubt, fear, impossibility, and lack. But it doesn't have to be this way. We can train our minds to conquer uncertainty, beat insecurity, and step past the tragedies of yesterday." Follow Kelly's #IamBattleReady hashtag for more awesome-ness.
Pilgrimage: A Modern Seeker's Guide by Evans Bowen: When we hear the word "pilgrimage," we think of exotic locals with deep history and meaning. This is all true, but author Evans Bowen (someone I've had the pleasure of hanging out with many times) wants wanderers and adventurers to consider every part of the journey as much as the destination.
Evans' book is now available in ebook form as well!
Inspired by her 40-day trek through the unforgiving terrain of the Camino to Santiago, Spain, Evans shares her wisdom of sacred travel in this compact 120-page. MY favorite revelation with this book is the quiet knowing that a pilgrimage is intensely personal. It can be as complex as walking the Camino or as simple as creating your own safe haven n your own backyard. Like this:
A Simplified Life by Emily Ley
If you notice a reoccurring "simplify" vein on Franticmommy, you are not hallucinating.  At 51, I'm "over" stuff. I'm "over" clutter and I've recognized that disarray and clutter make me anxious and cranky. My ultimate End Game would be to embrace the minimalist lifestyle, but I can assure you I have quite a ways to go! BUT, I am determined and I truly see the contents of my house in a new light since having that mindset shift.
This book was a gift from my dear friend, Laura and we wrote about it on our sister-site UpNorthParent.com during our #UpNoPaSimplify series this spring.
As awesome as these books all are, another thing to keep in mind is that reading a good book "just for enjoyment" is such an important part of self-care. Whether it's a badass book or one that just lets you escape reality for a bit, make reading part of your "me time" habit as soon as possible.
Happy reading!