**The posts I write might contain affiliate links or be written in collaboration with businesses or brands. Please see my disclosure policy for more information.**
As my busy life gets busier, I'm continually on the look-out for the things that act as workarounds, short-cuts, and hacks. After all, there's only so many minutes in a day and I really need to never lose sight of what can make my already packed schedule flow smoother.
I also have a "thing" for planners and podcasts. Turn me loose in a bookstore in the planner and journal system, you'll lose me for hours! I also love things that improve my brain like classes and podcasts and not far behind on my Drool List is business apps and systems. I'm willing to tinker with them all to see how they fit into my work and personal life. So without further ado, here are some winners that are in my "yes" category when it comes to ways to make life easier.
Pretty and Perfect Planners this Lady Boss Recommends
Over the years I've been very committed to Leonie Dawson's Life and Business Planners. I still love them, but she stopped producing them in 2017. So for 2018, I knew I wanted something pretty, but something also streamlined and efficient that I would have to use every day. After much research, I settled on Erin Condren's planners.
It was…OK. Not because it's not a great system (it is!), it just wasn't a good fit for my anal-retentive self. So for 2019, I'm going for the Simplified® by Emily Ley system. I love Emily Ley's book on simplicity and decluttering so I'm thinking Simplified® will be perfect for me.
Of course, I will never give up my love of the Bullet Journal system for keeping my biz and life on track! A bullet journal is a way of keeping track of everything you need to do in one notebook. It usually consists of four main parts.
The Bullet Journal is an analog system, meaning you don't need anything more complicated than a notebook and a pen or pencil. While it's very customizable, and you're certainly welcome to change things around. All you need to start is a simple dot or grid notebook and a kick-butt pen like the Uniball Signo.
If you want to "pretty up" your Bullet Journal, Washi Tape, 3M Post-It Tabs, and color pencils are a great way to give to style and flair.


Tools this Lady Boss Recommends
Give your business a boost and a jumpstart into 2019!
The Jumpstart 2019 Biz Bundle is full of awesome resources to help you grow your biz, and the perfect opportunity to learn something new!
Hosted by Crissy Herron of IndieBizChicks.com, this bundle is a partnership between online business owners and experts in their field.
For a limited time, you can get 30 full size, awesome digital products – for just $27!
The value of this bundle is over $1,450!
Whether you are looking for help with managing your biz, learning social media strategies, need pre-written content, or something in between, there is something in this bundle for everyone!
This bundle will only be available to purchase through December 5th!
Grab your Bundle or Get the Scoop HERE.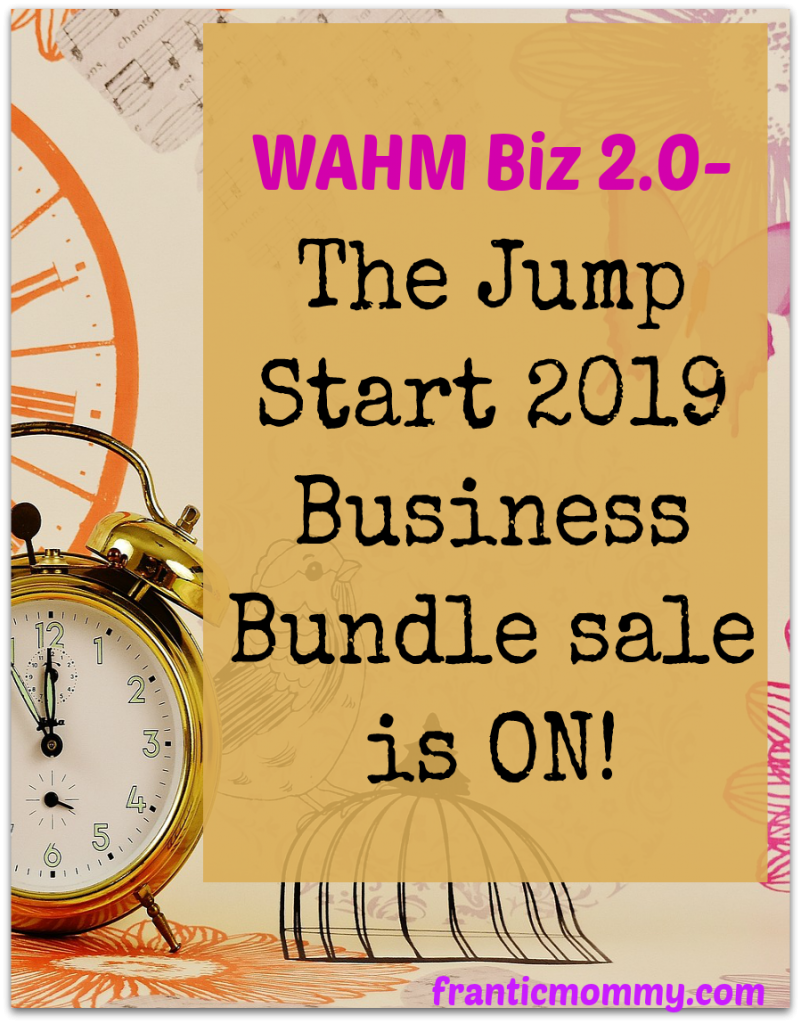 Social Warfare:
Laura
(my super-smart social media friend) introduced me to the Social Warfare plugin. This social sharing plugin works better than the average share buttons because it "sticks" to the bottom of the viewing area no matter where visitors are while reading a post. This is especially helpful for those who view your site on mobile because the share buttons are always right there in a very subtle way. In theory, it will increase the likelihood of shares to social media.
Tailwind:
The penny-pincher in me resisted investing in Tailwind for over a year, but when it comes down to it, the time I save is worth the $120. PLUS, after struggling with Google Analytics for years I finally knuckled down and started committing myself to learn and using GA. Much to my surprise, Pinterest was the source of almost 50%. Wwhhhaatt??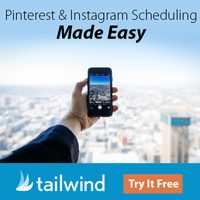 And I've been totally half-assed about my Pinterest pinning in the past. Imagine what it will be like when I use Tailwind and be intentional about my pins?
Milo Tree is a crazy-easy way to save you tons of time and hassle while growing your Instagram, Pinterest, YouTube, and Facebook following via a simple WordPress app. The MiloTree smart pop-ups are the easiest, fastest, most cost-effective way to grow your social media followers and email list. LOVE Milo Tree and I wish I could put it on all my sites. This stealthy pop-up gently slides in from the side of your screen and makes following someone easy. Here's an example of what it looks like on my site,
Jump Into A Book
.
PicMonkey: By now you should know that images rule social media including blogs.
Images catch the reader's eye and raise the chance of engagement by as much as 44% (Source: ROI Research) Photos and images on Facebook generate 53% more Likes than the average post. (Source: HubSpot). Creating fun and "share-able" images is quick and easy with PicMonkey and their basic account is free. I love this site because it is a simpler alternative to PhotoShop for creating eye-catching images with text that tell a story, pique interest, and pull the reader in to want to know more. Basic PicMonkey is free, but the upgrade is worth the $3.99 per month.
Podcasts this Lady Boss Recommends
Simple Pins Podcast:
Again, this was a heads up from
Super Smart Laura
and after listening to several of Kate's podcasts, I am hooked. Smart, decisive and savvy ideas for upping my Pinterest game. I can't wait to see where all of this new focus on Pinterest takes Franticmommy and my sister-site,
Up North Parent
.
Mark Dawson's Self Publishing Formula
As a writer, I really want/need to take my writing to the next level and self-publish something. The Self Publishing Formula podcast is hosted by bestselling author and marketing expert Mark Dawson and former BBC journalist James Blatch, and contains a wealth of valuable information for authors (both self- and traditionally published). Most episodes feature interviews with other authors and marketing experts and are dedicated to a single topic, including book marketing, social media marketing, publishing tools, writing craft, productivity hacks, and more. Connect with Mark iTunes | Android | Website
Tena is a fellow Minnesotan and a total Mom Boss who Owns.It. I admire her TONS and she's really killing it in the direct sales biz. Tena has amazing insights on women in business, marketing and family
Bonus Tip
Nothing is more annoying than being engrossed in a great article but when you click the call-to-action link, or any link that is part of the story, and have it go to the land of 404 Error. Talk about a buzz kill. Links to external or internal pages on your blog that doesn't work create a bad impression of your website, but there is a way to easily cover your butt. Broken Link Checker is a free tool that goes through your site and finds any broken links.
What cool tools have you found lately?
---
My Books!
The ABC's of BookJumping: The Best of Jump Into a Book
Streamlined: The Art of Minimizing Workspace Resistance
Available on Amazon and AudreyPress.com
Sissy Goes Tiny by Rebecca Flansburg & BA Norrgard
BUY a SIGNED COPY FROM AUDREY PRESS PUBLISHING HERE: BUY PHYSICAL COPY ON AMAZON HERE BUY EBOOK ON AMAZON HERE MOM BOSSING: The Freedom to Create the Business You Love is a book filled with persona...
Book Details
Publisher :
LAMS Communication
MOM BOSSING: The Freedom to Create the Business You Love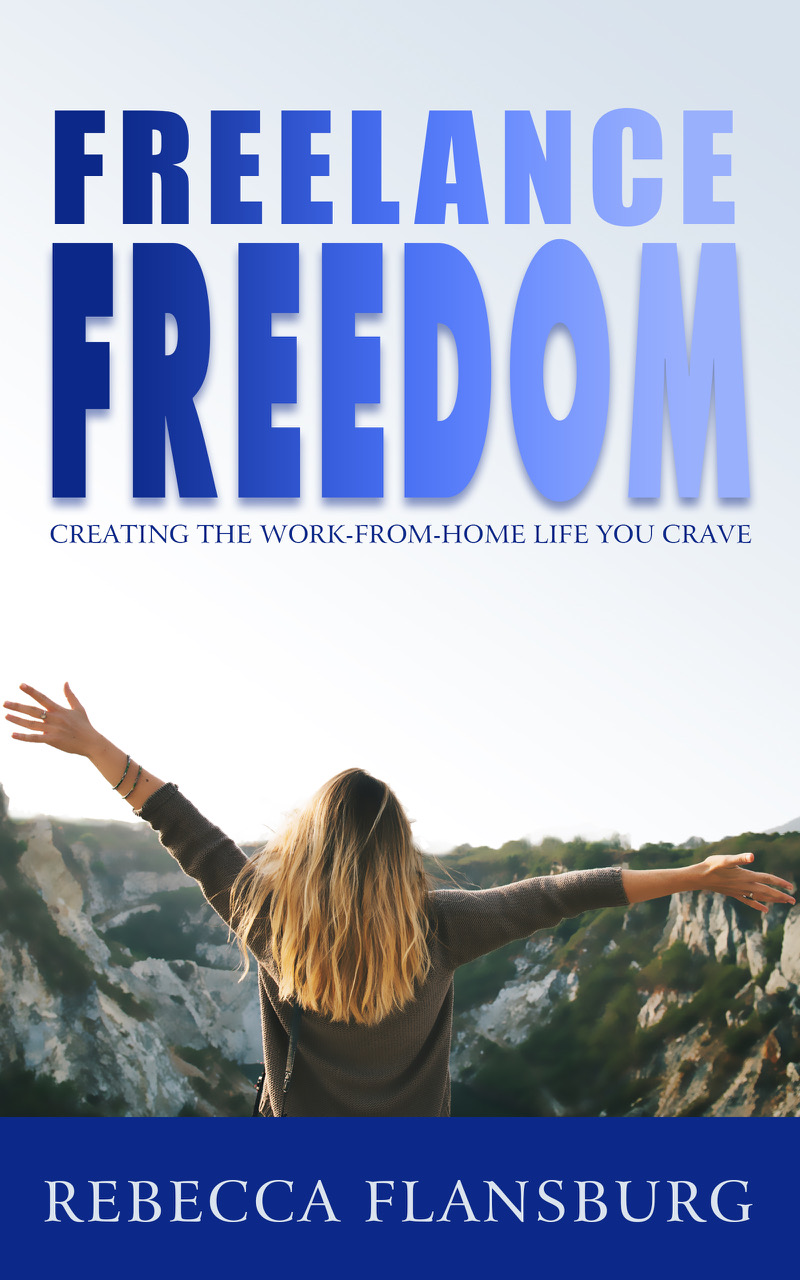 BUY a SIGNED COPY FROM AUDREY PRESS PUBLISHING HERE: BUY PHYSICAL COPY ON AMAZON HERE BUY EBOOK ON AMAZON HERE Have you ever dreamed of working from home on your own terms instead of being confined...
Book Details
Publisher :
LAMS Communications
FREElance FREEdom:Creating the Work-From-Home Life You Crave