**The posts I write might contain affiliate links or be written in collaboration with businesses or brands. Please see my disclosure policy for more information.**
Recently, during one of my weekly voyages to the grocery store, I spied a young lady sporting a t-shirt that read "Look out, I'm a Party Animal." I had no doubt she indeed was a "party animal" as she shuffled past me in her rumpled tee, pajama bottoms and personal hygiene that screamed, "I just rolled out of bed after an all-night bender to come here and get some Gatorade and Alka Seltzer."
The proper middle-aged-Minnesota-mom part of me wanted to shake my head in dismay, but there was another part of me that wanted to first-bump this young lady and yell, "YOU GO GIRL!"
Ahhh, to be young, spontaneous, adventurous and broke again.
Though, I would be OK with skipping the "broke" part.
Looking back on my 50 years in this earth, I am 100% positive I've always been more of a Party Sloth than a Party Animal. Even Back -in-the-Day I was happiest when I was happiest when I was nestled in a pile of barn hay with a good book and at least one pet.
And honestly, not much has changed. I am still pretty "slothy" when it comes to celebrations and adventure. I'd like to say that I am a Ride or Die kind of gal, but that would be a bald-faced LIE. A cutting-edge Saturday night for me still involves good books and at least one pet (minus the barn hay).
So for my fellow Party Sloths out there, let's unite! Let's slowly raise our sloth-y paws to the sky and…never mind.
That sound like too much work. But since the holidays are just around the corner, here is my Ultimate Sloth Gift Guide for the Party Sloth in your Life.
Sloth PopSockets PopSockets Grip and Stand for Phones and Tablets
Are you a fan of the Adult Coloring Craze? Me too!
If so, you'll love this Slow Farts Hilarious Sloth-themed Adult Coloring Book.
Speaking of farts, no gift-giving would be complete without Stanley the Stinky Sloth!
SNUGGLY AND CUDDLY Your pet will treat Stanley like its own pet, that's how cute and snuggly he is, plus he toots. This appeals to my inner-gross-ninth-grade-boy so hard.
A farting sloth…I mean, really. How could you go wrong?
If you prefer your plush Sloth gift to be non-gassy, go for this 12″ cutie from Wild Republic.
Sloth 8Gb Bamboo USB Flash Drive with Rounded Corners – Wood Flash Drive with Laser Engraving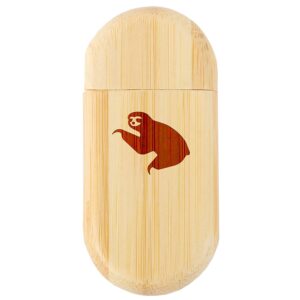 Nap All Day, Sleep All Night, Party Never, Sloth 4×4 Decal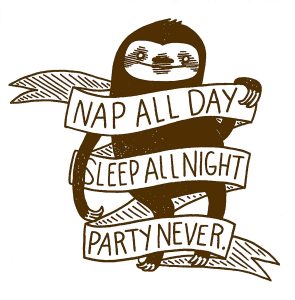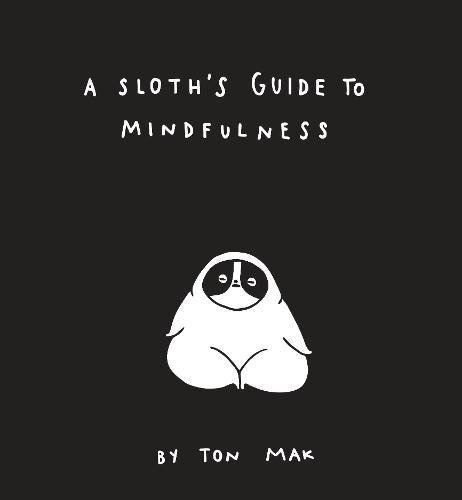 Follow a serene and smiley sloth through a series of light meditations and daily reflections with this unexpected and snuggable guide—simple breathing exercises and guided visualizations help you slow down when things get tough. Get this sweet book here.
A Sloth's Guide to Taking It Easy: Be more sloth with these fail-safe tips for serious chilling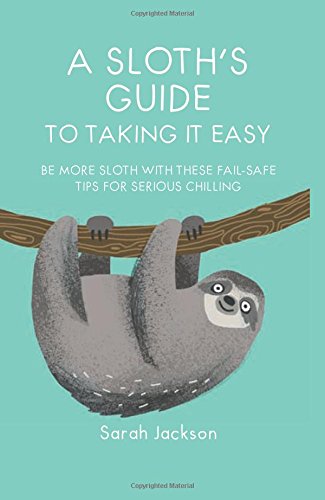 Brian the sloth is your "chill" mentor in this hardcover guide for the path of peace. If modern living stressing you out and getting on top of you, try slowing things down a little by being more sloth.
Get invited to the Cool Kids table with these "Sock It To Me" Sloth Donut Socks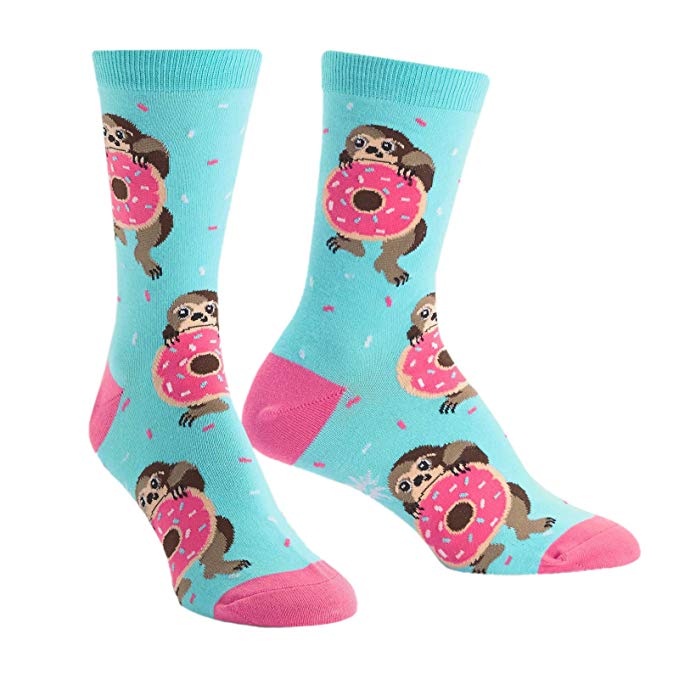 Socks. Donuts. Sloths eating donuts. My life is now complete!
Enjoy your sloth-filled holiday season!