**The posts I write might contain affiliate links or be written in collaboration with businesses or brands. Please see my disclosure policy for more information.**
I firmly believe that age is only relevant if you are wine or cheese. But every year, as the calendar flips, it reminds me that I am also one year older and it indeed gives me a mix of emotions. I am not divulging any numbers here, but if I was a building, I believe I would qualify for the historical register.
#KiddingNotKidding
But time does march on, and we need to continually get our heads around the fact that things are not the same as they were when we were kids. Even the seemingly simplest of acts of daily living has now turned into a myriad of options; all of which seem to be designed to save humankind from even the teensiest amount of discomfort.
Don't like to be in public? No worries, have your groceries, beverages, medication, feminine hygiene products and even mattresses delivered to your door.
Hate car shopping? No problem, thanks to an innovative shopping app you can now order a VEHICLE online and have it delivered to your door.
"Back in the day" if you were "car-less" you "bummed a ride" from a friend or bugged your parents to death. Or, just didn't go anywhere. If and when you did have a breakdown with your hand-me-down Family Truckster car, the solution entailed many minutes stuck in phone booth praying you had enough quarters or working your rotary dial phone frantically hoping to catch at least one victim friend at home.
Nowadays you can now hail an Uber cab with an app on your iPhone…that is connected to social media…which is connected to a form of credit card payment…. you get my drift. Car won't start? No worries, tweet or Facebook your dilemma until a "Liker" or "Follower" offers to GPS your location and give you a ride.
Maybe it's the arrival of the New Year that causes us all to pause and reflect, or perhaps it's the barrage of slick ads, crazy new technology, and discussions of refrigerators of the future that will talk to us and form our grocery lists for us that reminds me that the world has gotten a little crazy.
Years ago I remember hearing a country song by hottie Tim McGraw called "Back When." As I listened, the lyrics pretty much summed up my above pontificating:
Don't you remember
The fizz in a pepper
Peanuts in a bottle
At ten, two and four
A fried bologna sandwich
With mayo and tomato
Sittin' round the table
Don't happen much anymore
We got too complicated
It's all way over-rated
I like the old and out-dated
Way of life
(song source)
Not that I have eten any fried bologna sandwiches lately (or ever), but I completely get the gist of the song.
I am not old enough to remember the "ten, two and four," in reference to clocks and "break times" but I now know that was an advertising gimmick from back in the 1920s and 1930s (thank you, American Pickers). This catchy slogan was the brainchild of Dr. Pepper encouraged workers to "Drink a bite to eat at 10, 2 and 4." The slogan encouraged people to drink Dr. Pepper for a quick source of energy.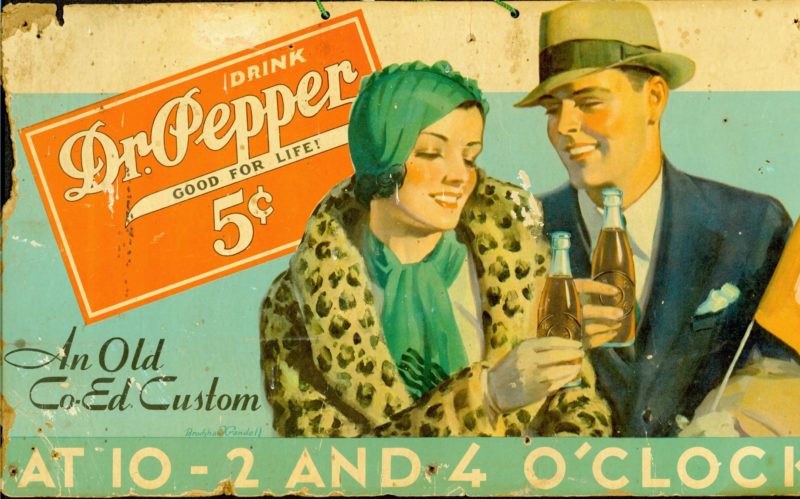 Back then, that was considered "high tech."
History lesson aside, my point is that I agree with the song. I agree that the simplicity of yesteryear is something that is sorely missed.
So maybe, just for today, we can all put down our Blackberries and iPhones, unplug our iPods and iPads and engage with the human race. We can walk to a destination, pay with cash and try eyeball-to-eyeball contact when doing business. Crazy, right?
Better yet, mark your calendars for April 25 and UNPLUG alongside your kids!
Screen-Free Week 2019
Screen-Free Week is coming up April 29-May 5 – and it's the perfect opportunity for everyone to power down and reconnect.
Screen-Free Week 2019
Screen-Free Week is an annual, international celebration hosted by the nonprofit Campaign for a Commercial-Free Childhood, that encourages children, families, schools, and communities to go free of entertainment screens for an entire week. There are many reasons to celebrate Screen-Free Week, but one significant purpose is to help children and families to aim for greater screen balance in the long run. The week originally began as TV Turnoff Week in 1994 with the goal of reducing time spent watching television; CCFC began hosting the event in 2010, renaming it Screen-Free Week in light of the greater variety of digital screens competing for children's free time.
Give it a try. There's no better time than the present.
---
Looking for a non-fussy and customizable planner that can morph to YOUR needs and keeps your business and life on track in a simple way?
Sure, you can absolutely spend upwards of $100 to get the "perfect planner," (been there, done that). But the system that has worked wonders for me for the last 3 years is ridiculously simple and super-effective. And it's as simple as buying a Bullet Journal like this one.
In a nutshell, Bullet Journaling is a Secret Weapon for Staying Awesomely Organized and this FREE 22-page guidebook will show you how.
What you can expect to find in this guide
What Is A Bullet Journal
Who Can Benefit from Bullet Journaling
3-Ways To Start Your Bullet Journal
Make Your Bullet Journal Work For You
3 Big Benefits Of Bullet Journaling
Using The Bullet Journal As A Creative Outlet
Turn Your Bullet Journal Into A Memory Keeper
Different Styles Of Bullet Journaling Explained
Bullet Journaling 101 – Everything You Need To Know
Using A Bullet Journal To Boost Your Productivity
---
Use Your Love of Adult Coloring to CASH IN HERE.