**The posts I write might contain affiliate links or be written in collaboration with businesses or brands. Please see my disclosure policy for more information.**
Recently, I was at my daughter's school for a meeting and I happened across a project displayed in the hallway that tugged at my heart.
A section of the hallway wear festooned with leaves from the paper Tree of Smiles. Each leaf was an individual student's contribution of something they'd done recently to make someone Smile. The colored paper leaves were filled smile-inducing accomplishments like "I played with my baby cousin all weekend" or "I helped a teacher hand out papers." But the one that caught me was so simple—so easily achieved.
"I gave one of my friends some Skittles and a Smile."
Skittles and a Smile…how crazy-easy is that to brighten someone's day. So today (and every day after that) I challenge everyone to do one thing; one thing that makes someone smile.
Things that make me smile? Oh goodness! It's pretty easy. I smile when a new day pops. I smile when my kids are healthy, happy, and safe. I smile when I can help someone find their way in life. I smile when my friends are around me and trust me, I have some pretty amazing friends! #lucky.
One friend, in particular, has been bringing me lots of grins. Debbie Endres is someone I have known for-Eva, but it's only been within the past few years that I've really paid attention to her wisdom. Debbie has a clarity on life that I just want to soak up like a sponge. Plus, she gives fantastic hugs!
She also is an amazing listener. As part of her business, she is an Intuitive Listener. For me, this means that I can share frustrations, conundrums, and fears with her. She has a knack for stopping me from swirling in my head and weed through the B.S. that is clouding my decision-making process and find the answers that are already inside of me. I can't even express how powerful this has been in my healing and creative journey these last 36 months.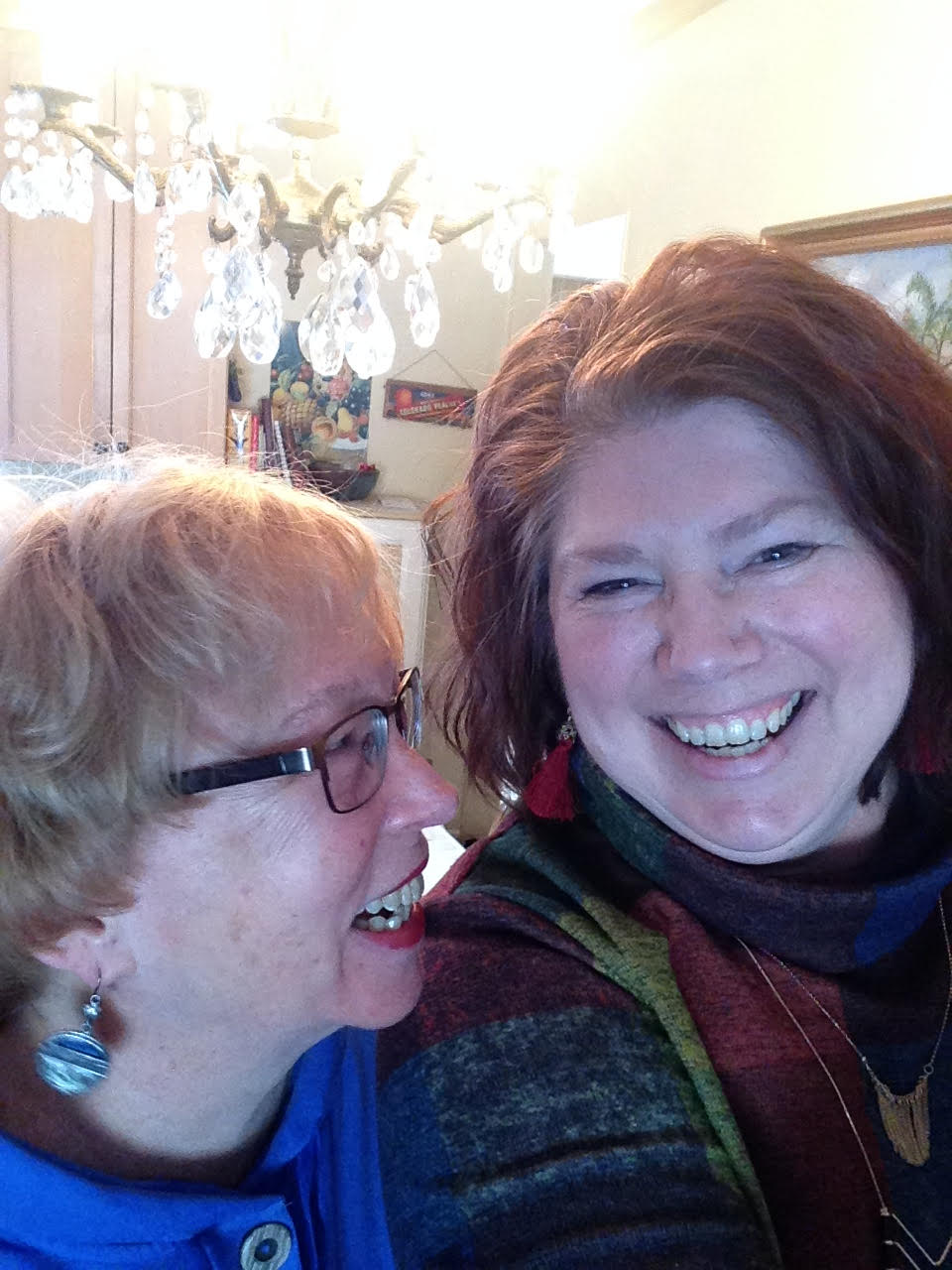 Priceless.
So…if this is something you could use in your life, and I highly recommend this "safe place" of listening, understanding, and clarity…visit Debbie's site to get the scoop.
Good stuff.
What else is New in My World
These last few months of have been a whirlwind of shifting my business focus from Virtual Assistant work to Accountability Coaching and I'm loving my new role of AUTHOR. Crazy, right?!
Along with my two self-published non-fiction books, Mom Bossing: The Freedom to Create the Business You Love and FREElance FREEdom: Creating the Work-From-Home Life You Crave, I've been quietly working on co-authoring and publishing a very special children's picture book with the help of a traditional publisher, Audrey Press. After almost a year of feeling like we were about to BURST with happiness, we'd like to share the cover for our upcoming diverse picture book, Sissy Goes Tiny, with y'all!
Go here for the story behind the book, why we wrote this unique book with some pretty special messages, and how Sissy got her name.
I appreciate all of you!