**The posts I write might contain affiliate links or be written in collaboration with businesses or brands. Please see my disclosure policy for more information.**
The tiny house movement, a social movement that advocates for living simply in small homes of 399 square feet or less, had been steadily growing for years, and one of my besties, B.A. Norrgard has actively made that lifestyle her reality for the past six years.
Long story, short–B.A. went to school together and lost touch with each other over the years. About 5 years ago I found out that she had ditched her 9-5 traditional job to pursue a career in helping others downsize, do more with less, and love the tiny house lifestyle. Fascinated, I reconnected with her and ultimately ended up doing several magazine articles on her new career and life change.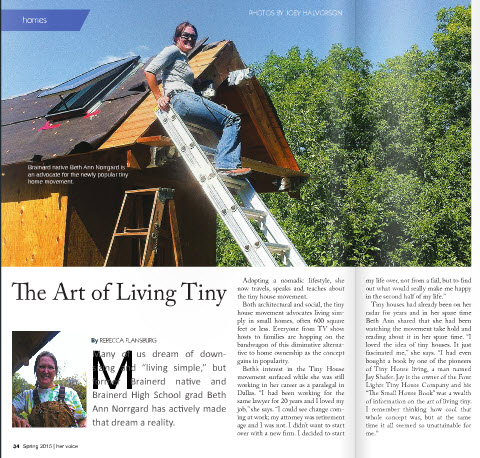 A few summers later, she and husband John packed up their tiny house (named Sisu) and made the cross-country journey from Dallas, TX back to Minnesota for the summer. During one of our lunch chats, B.A. was filling me in on her projects and how she was helping others with the purging/downsizing project.
Being a huge fan of her lifestyle and all of the Tiny House TV shows, I pondered out loud about how the process of "going tiny" probably looks waayyyyy different like through the eyes of a child and how scary that could actually be. That ponder led to an in-depth discussion and the idea for an innovative children's book was born.
Fast forward a year and our book will soon see the light-of-day thanks to publisher Audrey Press!
But before I give you all the scoop on Sissy Goes Tiny, I want to share this awesome Tiny House Fun Facts that B.A. pulled together for adults and kids who want to learn more about living tiny and Doing More with Less.
10 Fun Facts for kids about Tiny Houses
**Houses MOVE!  You can take them with you to all parts of the country to go exploring.  You could wake up by the ocean, or in the forest, or in the mountains or the desert!
**Little cozy nooks!  Most tiny houses have a loft and maybe even a ladder to get there.  Some tiny houses have yoga slings that are like hammocks – and some have actual hammocks!
**Living in a tiny house is sort of like deluxe camping every day.
**Some tiny houses seem like treehouses inside…
**Your tiny house is ALL about YOU:  You can make it exactly the way YOU want it!
**Tiny houses make great school projects.  You can draw one, build a model of one, paint a picture of one, or actually BUILD ONE.
**Cats really like tiny houses because there are all kinds of little ledges they can hide out on and sometimes there are actual catwalks!
**Secret hiding spaces – tiny houses have a lot of little secret drawers and hidey-hole spaces where you can tuck things away and nobody will ever find them.
**Your tiny house could fit into the backyard of your best friend's house or their driveway.  You could be neighbors with anyone you choose!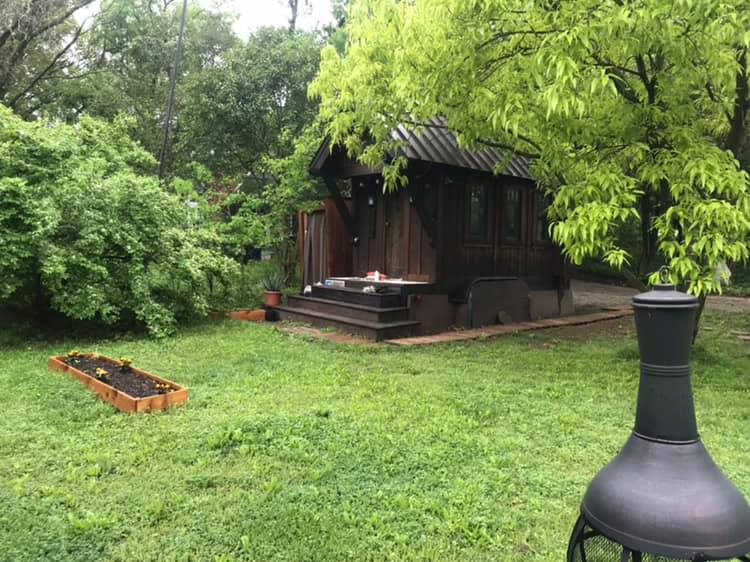 **Your tiny house could be in a parade!  (My house was decorated for and was in an Easter parade one year…)
What do you think is interesting about tiny houses?
Connect with B.A. Here:
Instagram: @banorrgard
FaceBook Profile: @banorrgard
FaceBook Page: @banorrgardSISU
FaceBook Group & Meetup:  DFW Tiny House Enthusiasts
Twitter: @banorrgard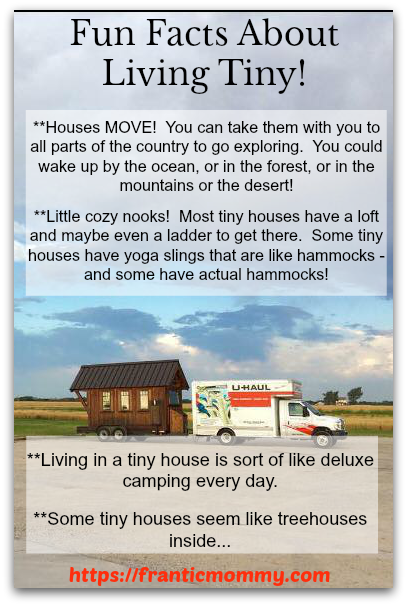 One More Thing…
Looking for a beautiful and unconventional diverse picture book for kids? Check out the upcoming, Sissy Goes Tiny!
In Sissy Goes Tiny, eight-year-old Sissy and her parents make the bold choice to downsize their life and embark on a journey of living tiny and doing more with less. At first, Sissy struggles to get used to the idea of living in a tiny house on wheels and traveling around the U.S, but as she and her mommy and daddy learn about downsizing, repurposing, and how "stuff is just stuff," she soon understands that a life of "living tiny" will be filled with the big adventures and learning.
This gorgeous diverse picture book will be available July of 2019 and you can read the full story of this journey here and also reserve your hardcover copy here.
"I believe that Sissy Goes Tiny is going to open so many minds for people! A tiny house is absolutely not for everyone, but we all like to dream and step into the shoes of another lifestyle in our minds. Learning about this lifestyle I think will help people be more supportive of people who do choose to live unconventionally. Sissy and her family are a great example of that." Co-author, B.A. Norrgard
Join us in celebrating the idea of Tiny Living and BIG Adventures!