**The posts I write might contain affiliate links or be written in collaboration with businesses or brands. Please see my disclosure policy for more information.**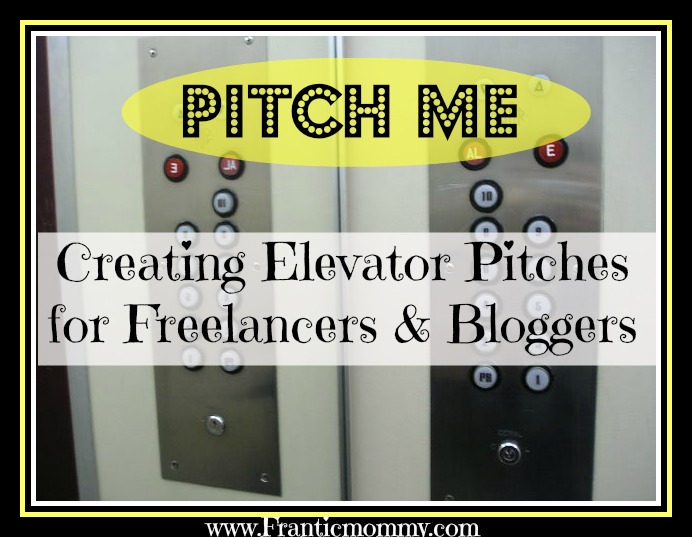 I interview a ton of people for the freelance writer part of my biz and I always ask my interviewees to describe their business to me in two sentences or less. In other words; their elevatory pitch.
You'd be surprised how many veteran business owners vapor-lock on me when asked that. It may sound petty, but it's a very handy thing to be able to sum up your business (whatever it may be) in a quick and succinct way.
Picture yourself in an elevator taking a ride to the top floor. Picture, standing next to you, is the ultimate Ideal Customer. Picture Mr. Ideal Customer turning to you and asking, "So, what is your business about?" In a nutshell, you have that little window of time from the bottom floor to the top floor elevator ride to snag Mr. Ideal Customer's attention and make him not only want to know more but say something like, "Hey! I could really use your____."
What is an Elevator Pitch?
It's the ability to describe what you do in 2 sentences or less. It's the to-the-core-of your business what of answering the question, "So what do you do for a living" which a succinct (yet informative) message that entices the asker to counter with, "Tell me more."
My elevator pitch has morphed over the years, but right now my answer to, "what do you do?" is "I am an author, blogger, Project Manager for Multicultural Children's Book Day and a virtual assistant specializing in marketing assistance for authors."
How to Create an Elevator Pitch
Here is the quickest and easiest way to create your very own elevator pitch:
**Pare your business down to the core. To the heart. To the Lowest Common Denominator (LCD).What is it that you do in the simplest of forms. Now, add why I (if I was a business person) I should give a crap.

Hint: BE SPECIFIC. Don't just say "oh, I write a travel blog."
NOOOOOOOO! This is your elevator pitch; "My name is ___ and I write a travel blog about foreign travel with small children." Isolate it. Narrow it down to your LCD and give people something to latch on to. You want the person inquiring to be able to say "Wow, that's cool…tell me more".  What you want to do is break down your service or product into its most basic form.
Example:
"Hi, I'm Rebecca and I am a freelance writer who specializes and business topics, blogging, and creating amazing About Pages or online bios for individuals and businesses that turn visitors into customers."
or " I'm Rebecca and I am a virtual assistant in the field of writing, blogging, and social media. I work behind the scenes to help your business shine."
WHY IS THIS SO IMPORTANT? We run into business possibilities every day and in a variety of places. Having your elevator pitch in your back pocket, poised, and ready to wow the socks off of your next potential clients is such a simple and "do-able" piece of business to create.
Having an elevator pitch prepares you for the opportunity to make new and potentially valuable connections, and broaden your readership. Or, in networking terms, it's called expanding your Circle of Influence.
SO…what's your elevator pitch? If you are stumped on how to create yours, leave me a comment below and I will help if I can.
MOM BOSSING
MOM BOSSING: The Freedom to Create the Business You Love is a book filled with personal stories, resources, support, wisdom, and encouragement from a solopreneur who has been in the trenches as a mom boss. This step-by-step guide shares the truth, fears, tears, and cheers of being a mom who is building a business empire on her own terms. If you are looking for a new career for the "second half of life," venturing into direct sales, rocking a home business, or dreaming of leaving a dead-end job, this book provides the building blocks needed to move forward with a healthy dose of humor authenticity. In many ways, this book could also sport the tagline of Building a LIFE on Your Own Terms.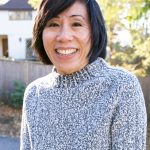 I was lucky to have Becky Flansburg join us at Multicultural Children's Book Day when we first began our nonprofit. She was the "head elf" which meant she did everything from project management to help us get sponsorships. In the early years, we weren't able to keep her busy for more than a few months a year and even that was very part-time. Becky's contribution to the team helped us grow our nonprofit, and, in turn, we were able to keep her busier. Now, as a "mom boss," Becky is sharing her journey and her wisdom for moms who want to try solopreneurship.  It's particularly helpful for anyone who wants to become a VA (Virtual Assistant).~author and mompreneur, Mia Wenjen
Also available on IndieBound.com.