**The posts I write might contain affiliate links or be written in collaboration with businesses or brands. Please see my disclosure policy for more information.**
Are you STILL deciding if you need to attend the #VAVS VA Virtuosos Summit which starts on Monday?
It really boils down to how much do you want to up-level your service-based business this year?
Attending Season 18 of this Summit for service-based freelancers is definitely amazing. You'll get all the awesome advice from 20 expert speakers on how to FIND and RETAIN clients plus you'll network and interact with others of like mind in the chat room. It's a great opportunity to forge friendships and possible work relationships.
Tickets start at $37 to attend LIVE and you can check out all the details HERE.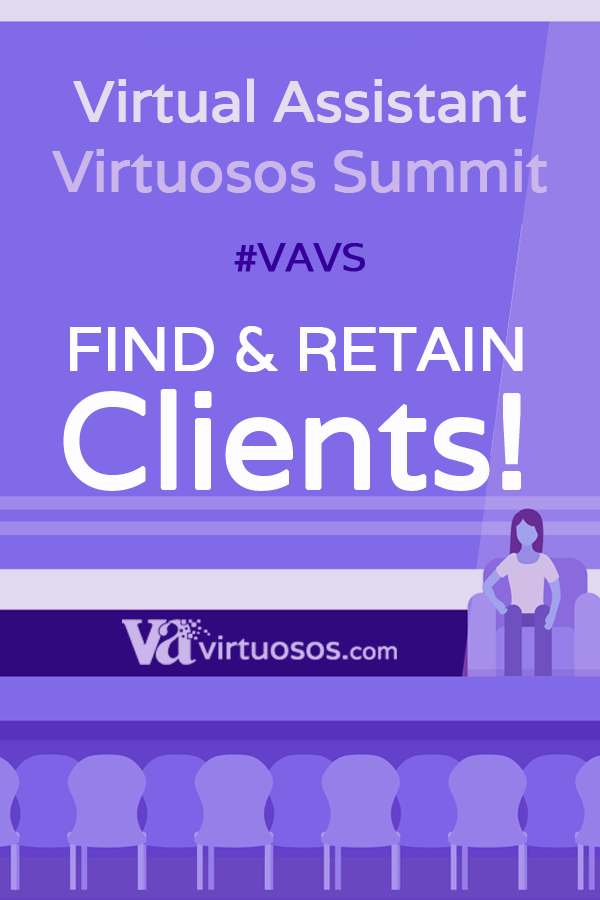 Check out the awesome topics, presented by 20 Expert speakers, in store for you…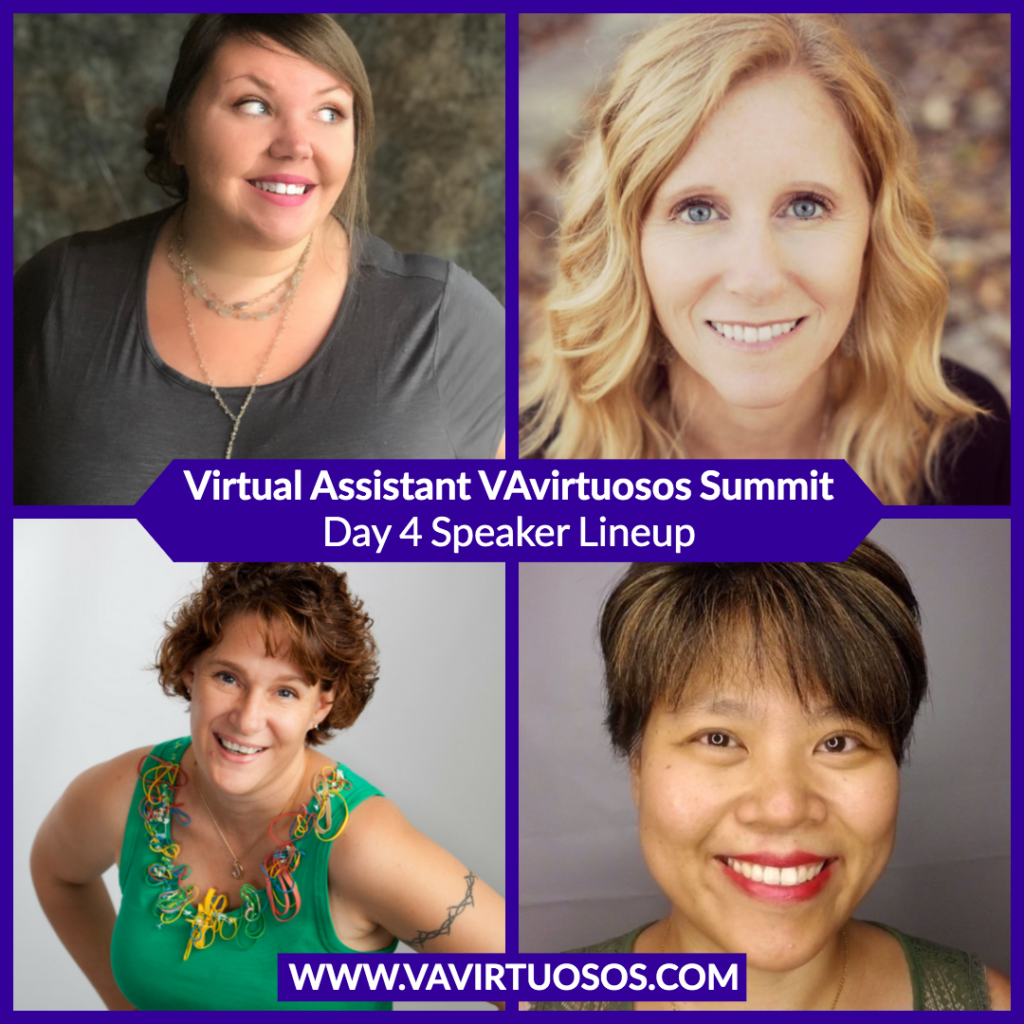 Get Booked Solid with a Full Roster of Clients
Make More Money and Attract Your Perfect Clients Using these 3 Keys to Building Profitable Packages
5 Simple Reasons Why You Haven't Found Your First Client – And How to Fix Them!
Ditch That Laundry List of Services and Get Specific – So You Can Get Clients
Avoiding the VA Scams…
Positioning Yourself as an Expert in Order to Get (and Keep) Clients
Easy Ways to Get More Clients Through the Power of Content
How to Create Your Client Attracting Website
Solving the Target Audience Mystery: Discover Who Your Customers Are & What They Want
3 Ways to Turn Done-for-You Services Into Digital Products So You Can Break Out of the Daily Dollars-for-Hours Grind
Easy Ways to Retain Your Clients by Keeping Their Website Secure
Why You Shouldn't Use Virtual Assistant As Your Title"
The Secret Behind Landing Dream Clients
10 Steps To Finding Clients On LinkedIn
Are You Maximizing your Facebook Page as an Asset for Your Business?
The VA Myth And How To Break Free From It
10 Steps to "Closing the Sale" with a New Client
Pinterest Basics For You and Your Clients
Handle (Even) More Clients with Confidence
Leveraging Live Events For Clients: Making The Most Before, During, & After
I encourage you to grab a GOLD or DIAMOND Ticket as that gives you all kinds of extra options like:
Speaker video recordings and notes
Swag bag filled with $1600 worth of premium courses and tools
One Year VAinsiders Membership
The recordings alone allow you to still learn even if life gets in the way of a live presentation. Quadruple that learning with the bonus Swag Bag training. Totally uplevel your business with the support of the VAinsiders membership.
So…think of these two questions right now:
Where are you right now in your business?
Where do you want to be this time next year?
Let those answers determine which ticket works best for you.
Hope to see you at #VAVS Summit on Monday.
PS: I encourage you to UPGRADE and get the On-Demand Recordings & Notes not to mention the $1600++ worth of premium courses and tools in the Swag Bag to help grow your service-based business! Get the scoop HERE.