**The posts I write might contain affiliate links or be written in collaboration with businesses or brands. Please see my disclosure policy for more information.**
Guest post from author, mom, and founder of The Hope Box, Inc., Sarah Koeppen
As a mother of five, I always get the question, "how do you do it?" Being one of the older kids from a family of 12, I learned quickly how to raise kids, work through challenges, and go with the flow. As an adoptive parent, I get lots of questions about what it is like, and for the most part, it's really no different than being a parent to the rest of my kids…but there are times where it has been a little bit messier.
When our son came to live with us he was three years old, he came to us from a home that was broken and unstable. His mother was frequently unemployed and spent much of her time moving from one friend's house to another, struggling to keep her son safe and providing for his basic needs. Because of this instability, there were things that he was uncomfortable with: ketchup, green food, and silverware were just a few.
By three he had a very traumatic life, experiencing things that no three-year-old should. We decided that he needed some counseling, and so we sought out a play therapist. Not only was this a great decision, but our son started expressing new emotions that we had only ever seen as anger previously.
This time of play therapy started to bring peace and calm within our home that had been absent since our son had come to live with us. Things were good. We were settling into a new season of understanding and our family was normalizing again (if a family of seven can be normal, ha!).
One mid-summer afternoon, I had spent a busy morning playing with the kids and had just put them down for rest time. The house was clean, the windows were cracked, a warm breeze was filling the house and the sun flooded the living room. I had just sat down with a cup of coffee and was going to have a few minutes of "me time," when one of my older kids came to me on the couch and asked if I smelt smoke. Wildfires were burning in Colorado where we lived, and so I wasn't fazed by it. Enjoying my coffee for a few more minutes I realized that the smell was increasing. Becoming concerned, I decided I had better look around. I first went to the basement. Nothing was going on there, just kids resting. I then went to the second floor. As I neared the top of the stairs a pungent smell of smoke filled the air. I immediately was directed to my son's room. There, in the corner, was my son's bed on fire.
My response to a crisis has always been the same – start fighting. I ran to the basement and got the kids out of the house. I swiftly ran back to the house and began fighting the fire with a wet towel. Within minutes the room was engulfed in smoke and flames. My neighbor, worried for my safety, came and pulled me from the smoke. Shortly after being hurried from the fire, fire trucks arrived, and firefighters filled the house, squelching the blaze.
The fire investigator started asking questions, and before long was curious to know if we thought any of our kids were capable of such a task. "Well, we do have four sons, almost anything is possible," we exclaimed. We began investigating on our own and soon came to discover the scorched fingertips of our adopted son. We knew what had happened and despite our challenge to bring about justice, we wanted for him to not feel like he was unloved and unwanted, so we didn't confront him immediately. We wanted him to come to us. Within two or three days he could no longer bear the weight of his guilt and confessed to the fire.
As I stood in the kitchen preparing dinner he came to me saying, "mommy, don't give me back, don't give me back." I knelt down to hug him and ask, "what is wrong?" He responded by telling me that he had started the fire. He could hardly bear it and was even more scared to tell his father. That evening as our son shared with his father what happened, my husband responded with, "our love for you isn't based on your actions. We love you despite the things that you do."
We all have days like these, where the world seems like it is crashing down on us, even when they just seemed so blissful moments earlier. The Hope Box and my book, Called to Hope, were birthed out of this period in my life when I was struggling and fighting for our son.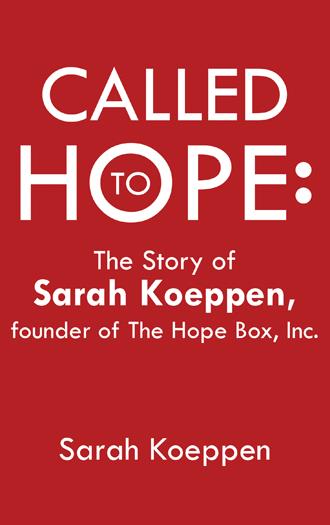 We made the impossible happen for him, and that is our goal to make the same impossibilities reality for so many other infants and young children. Don't ever give up on the hard times, they may birth in your hope for someone else.
The Hope Box seeks to address the most common issues surrounding Infant Abandonment. To join The Hope Box fight against Trafficking and Abandonment, please visit the links below.
https://www.thehopebox.org/donate
https://www.thehopebox.org/the-issues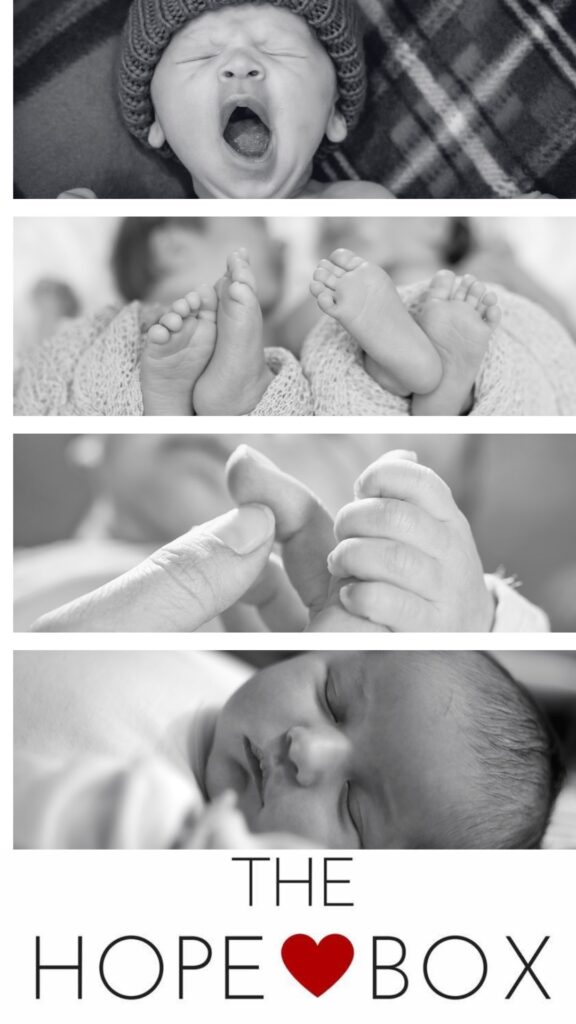 About the Author
Sarah Koeppen is the executive director and founder of The Hope Box, Inc., a 501(c)3 non-profit, and the author of "Called to Hope: The Story of Sarah Koeppen, founder of The Hope Box, Inc." Koeppen has personal experience adopting her child, Elijah. She extensively studied law to secure full custody of her child. With her knowledge of the law and passion for helping mothers and children, she founded The Hope Box, Inc. to help resolves issues concerning children in our country. Koeppen is a public speaker, child advocate, and expert on the issues of the abandonment of babies and works diligently to fight against sex trafficking of infants. She was instrumental in amending the Georgia safe haven law (House Bill 291) in 2017. Currently, Koeppen resides in Acworth, Georgia, and provides resources to citizens in the United States with her nonprofit. To learn more about The Hope Box, Inc., please visit https://www.thehopebox.org/.