**The posts I write might contain affiliate links or be written in collaboration with businesses or brands. Please see my disclosure policy for more information.**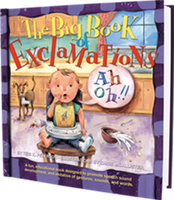 **GIVEAWAY CLOSED*****
First I want to say THANK YOU for a wonderful SITS Day and all the Comment Luv from my bloggy buddies. Gosh, what a gift that was. It was exactly what me and my blog needed!
THEN I want to do a shout out, giveaway and review to my hometown girl and author Teri Kaminski-Peterson. As you may know, I don't do giveaways and reviews very often. But there are times when I just can't help myself. If I find something awesome that blows my mind, I immediately want to tell the world. That's just the way I roll. 🙂
That's how I feel about Teri. The first time I met Teri I thought DANG..she has more energy in her little finger than I have in my whole body! Then I found out she was a Pediatric Speech Therapist and I though "double DANG!"
Then I saw her book and, not to sound like a complete cheeseball, but my heart sang.
Seriously.
Bright, cheerful, and BIG, this book just cries "read it to me Mom"! But this delightfully illustrated and written book is designed for more than "read to me Mom", it is meant to be interactive adventure. A book to help parents with the challenges of keeping their child seated and attentive during story time.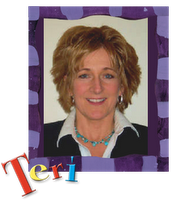 The Big Book of Exclamations is an educational children's book designed to promote speech sound development, and imitation of gestures, sounds, and words. Unlike most books, it doesn't have a story to read. Instead, along the bottom of each page, there are prompts which teach parents/caregivers how to act out the illustrations and interact with children using gestures, sounds, and words. This twenty-four page book is also filled with information intended to help parents understand speech and language development, and also provides resources for those seeking advice.
My 4 year old adores this book and I'm thrilled it keeps her little busy-butt mesmerized until the last page. You can find and buy your copy of this rockin book at her website http://thebigbookofexclamations.com/.
Win! TWO (2) lucky readers will win a copy of The Big Book of Exclamations!!HOW TO WIN – Maximize your chances of winning. Leave a separate comment for each entry. Only valid after you complete the first mandatory entry. Open to USA & Canadian residents:

MANDATORY:
* Go to Teri's website and tell me one thing about The Big Book Of Exclamations book or about Teri the author. http://thebigbookofexclamations.com/
ADDITION ENTRIES TO WIN !(leave as separate comments..but only if you want to. I am not trying to be a big time-sucker here)
*Tweet about this Giveaway and leave me your Twitter link.
*Subscribe to this blog.
*Become a follower or tell me if you already are.
*BUY The Big Book of Exclamations (3 entries-leave sep. comments)
*Follow me on Twitter http://twitter.com/FranticMommy
ADDITION CYB-ing ("cover your butt-ing): Please leave a valid email address so I can contact you if you win. Winners have 72 hours to claim prize (I know most bloggers do 48 hours, but I know how hellishly busy life can be sometimes). Giveaway ends February 23rd 2010 at midnight. Winners will be chosen via random.org. Good luck, have fun, and thanks for stopping by!
**franticmommy was compensated for this review and giveaway**
Never Miss a Poop Story. Subscribe HERE http://feeds.feedburner.com/blogspot/dpfZp