**The posts I write might contain affiliate links or be written in collaboration with businesses or brands. Please see my disclosure policy for more information.**
AWARDS TIME!! Look what I got!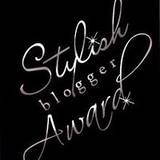 And I'd like to thank my Mom for sending me Diet Tips via my son's 8th Birthday Letter, my hairdresser for not thinking I am a cheating ho for going somewhere else for my last style and cut, and Just One Mommy for brightening my brutal uber-stressful I-think-I-may-flip-out day  mildly trying day with this surprise award.

Thanks bunches!!
Never Miss a Poop Story. Subscribe HERE http://feeds.feedburner.com/blogspot/dpfZp